---
---
Volume Nine
Pilentum Television » Video Gallery » Videos Volume 9
The ninth volume contains videos of miniature worlds from different countries, for example "Treni in Transito", the superb Italian model railroad layout built by Carlo Viganò, Tony Koester's "Nickel Plate Road", the modular model railway of Gruppo Fermodellistico Tartaruga from Italy.
Absolutely worth seeing are Jaime Ruz' superb Märklin model trains and model buildings from Chile, the Krogsgaardsmodelbane made by Jens Krogsgaard from Denmark, the amazing club layouts built by Club des Trains Miniatures de l'Omois, France, and Delftse Modelbouwvereniging, Netherlands. A particularly beautiful video shows Rickard Arvius Swedish miniature world built in HO scale (1/87) based on Märklin C tracks.
---
Video № 401
Model Railroading in N Scale: The Rockcliffe Layout by David and John Riddle
---
Video № 402
Model railroading in Canada: Rail transport modeling at its best! All aboard in TT scale!
---
Video № 403
Sentimental Journey with Model Trains: The Bristol East Model Railway Club Layout Porth St. John
---
Video № 404
Cab Ride on Leamington & Warwick Model Railway Society's O Gauge 7 mm Scale Model Trains Layout Kimble
---
Video № 405
Golden Spike Modeljernbane Klubben - Freight Trains and Goods Trains Galore - Probably the longest model trains you have ever seen!
---
Video № 406
Large Private Model Railroad Layout in HO Scale: Cab Ride with German Trains and Locomotives
---
Video № 407
JVC GY-HC 550 4K Camera Test and Review: Video Footage of Model Railways and Model Railroads
---
Video № 408
Trams and Tramways: Maredval Model Railway Layout in the Ardennes (Buurtspoorweg Trambaan en Modelspoor)
---
Video № 409
The Great Model Railway Challenge: Railmen of Kent and the London St Pancras and King's Cross railway station layout are Winners 2019 on Channel 5
---
Video № 410
Military Model Trains, Torpedo Boats and Tanks: The Second World War Dockside Diorama "Operation Abyss" by James Styles
---
Video № 411
Treni in Transito: Rail Transport Modeling and Railway Modelling in Italia - The Superb Model Railroad Layout by Carlo Viganò
---
Video № 412
Trains Galore - Kereta api - Treni - Vlaky - Trens - 列車 - Поезда - Pociągi - 기차 - Tåg - Trenler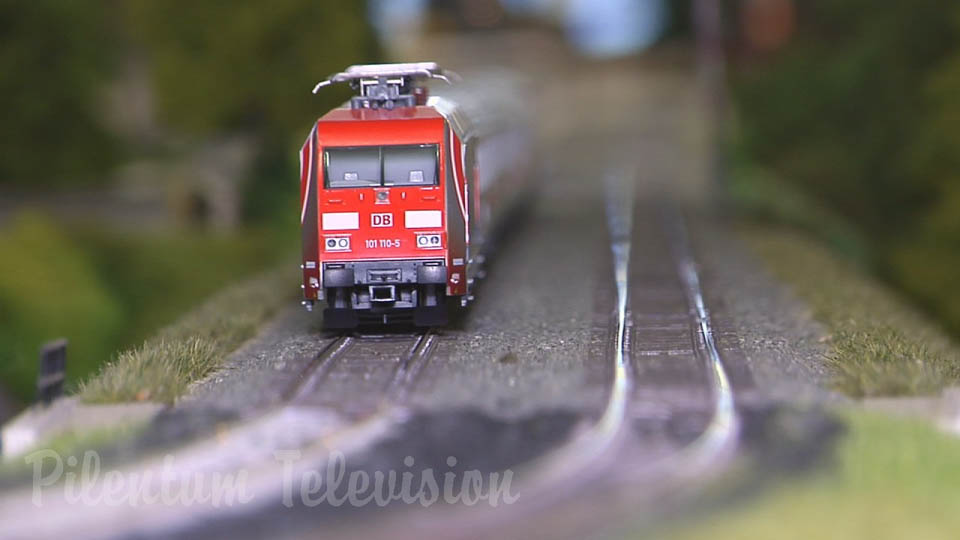 ---
Video № 413
Model Trains in action on Tony Koester 's amazing Nickel Plate Road model railway layout in HO Scale
---
Video № 414
Model trains in action on a TT scale model railway layout with diesel and steam locomotives
---
Video № 415
Steam Locomotive (Cab Ride) and Model Trains in Action on Wimborne Railway Society's Layout
---
Video № 416
Treinen en modeltreinen in Nederland: Rail Transport Modeling and Model Trains in N Scale
---
Video № 417
N Scale Modular Model Railway and Model Trains 【鉄道模型】【Nゲージ】
---
Video № 418
Steam Locomotive and Trains on a Model Railway Layout in HO Scale
---
Video № 419
Treni in Transito: Modular Model Railway from Italy (Gruppo Fermodellistico Tartaruga)
---
Video № 420
Ferromodelismo en Chile: Garden Railway or Garden Railroad and Märklin Model Trains of Jaime Ruz
---
Video № 421
HO Scale Santa Fe Layout - Steam Locomotives and EMD F7 Diesel Electric Locomotives - Model Railroad
---
Video № 422
Modélisme ferroviaire en France: Model railway layout HO - Club des Trains Miniatures de l'Omois
---
Video № 423
Nearly Realistic Scale Model Building and Scratch Modelling (Rail Transport Modeling) by Jaime Ruz
---
Video № 424
Superb Model Railway Layout of Switzerland: Model Trains of the famous Glacier Express
---
Video № 425
Modelismo Ferroviario Chile: Garden Railway Layout Tour - Steam Locomotive and Diesel Trains Galore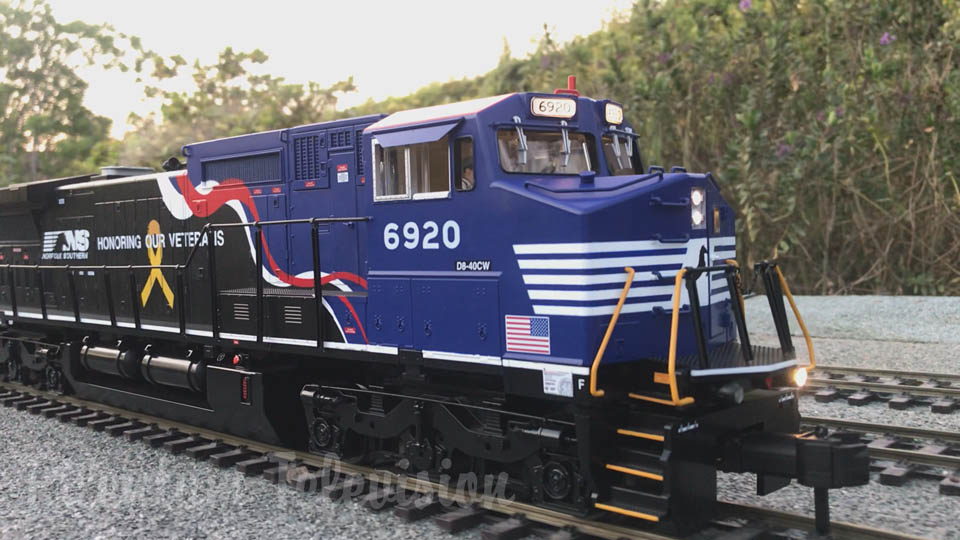 ---
Video № 426
Model Railway Layout in Sweden with Steam Locomotives and RC Cars (Modelljärnväg Sverige)
---
Video № 427
Railroad and Railway Operations in HO Scale: Cab Ride entering the Locomotive Depot or Engine Shed
---
Video № 428
Narrow Gauge Model Railway Layout and Electric Locomotives in Switzerland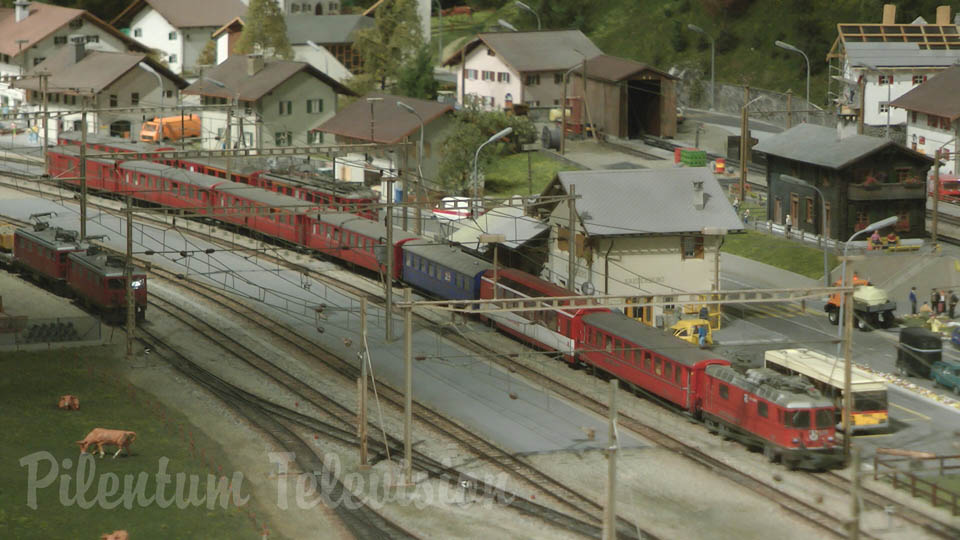 ---
Video № 429
Modelbaan in België: Ivo Schrapen's detailed replica of Hasselt railway station in HO Scale
---
Video № 430
Using the DJI OSMO Pocket Camera for Making Videos of Model Railway and Model Railroad Layouts
---
Video № 431
Miniatur Wunderland - Layout Tour - The World's Largest Exhibition of Model Trains (Miniature World)
---
Video № 432
Camera Dolly for Model Railways and Model Railroads by Jens Krogsgaard
---
Video № 433
Scale Model of a Metro Station with Underground, Subway and Rapid Transit Trains in HO Scale
---
Video № 434
Paper Toys: Paper and card models of trams and tramways in scale 1:240 (Papercraft and Pepakura)
---
Video № 435
One of the most beautiful British model railway micro layouts of British Railways (GWR) in OO scale
---
Video № 436
One of the most amazing Märklin model railway layouts in Denmark: Kælderkøbing Modeljernbane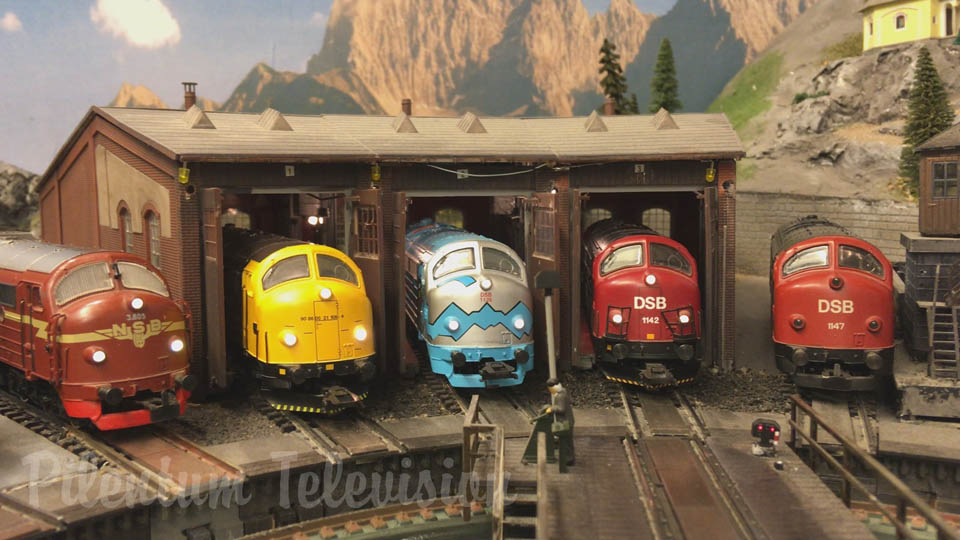 ---
Video № 437
Model railroad layout of the old railway station Scherpenheuvel - Zichem in Belgium
---
Video № 438
Steam Locomotives' Paradise: Model Railway Micro Layout from Austria (Relaxing Railroad Video)
---
Video № 439
Still one of the most realistic British model railway layouts: Knaresborough - The Worlds End
---
Video № 440
Model Railway Layout with Italian High Speed Trains (Treni in Transito: Plastico HO Trenitalia)
---
Video № 441
Ferromodelismo! One of the most magnificent model railways of Spain: Tren dels Llacs by Jordi Auque
---
Video № 442
Steam Locomotives at speed in Gauge 1 - 1/32 Scale (Model Railways)
---
Video № 443
PIKO model railway layout worth seeing - Modellvasút HO scale by Csaba Kovács from Hungary
---
Video № 444
Model railroad layout of Swiss Railways in the Canton of the Grisons - Narrow gauge HO model trains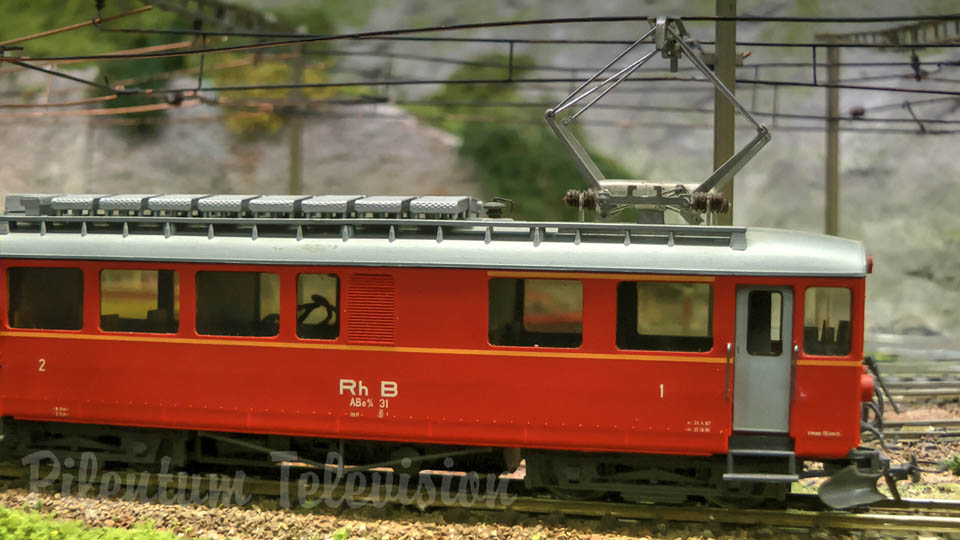 ---
Video № 445
N Scale Model Train Layout - German Steam Locomotives and Diesel Engines
---
Video № 446
British railway modelling and excellently weathered trains on Farkham's model railroad layout
---
Video № 447
Steam Locomotive Wheelslip - Model Railroading and Railway Modelling and Rail Transport Modeling
---
Video № 448
British Model Railway Layout Drum Hill with Hornby Steam Locos and Dapol Diesel Engines in OO Gauge
---
Video № 449
The most precise model railway layout in the world - Cab ride in the Kaeserberg rail museum
---
Video № 450
Model Trains and Faller Cars - Enjoy Steam Locos and Diesel Locomotives - HO Scale Layout
---
---
Pilentum Television uses cookies to understand how you use this website and to improve your experience. This includes personalizing content and advertising. By continuing to use this website, you accept the use of first and third-party cookies.
PILENTUM TELEVISION
Published: March 17, 2022