---
---
Steam Locomotives at Heide Railway Station in Belgium - Model Railroad HO scale of Belgian Railways
Pilentum Television » Videos Volume 11 » Video № 509
Description
Many model railways displayed at the exhibition "Modeltrein Expo On TraXS 2022" were built after historical originals. Model builders Yannick De Vynck and Dirk Colman presented a historically accurate replica of the Belgian railway line 12 at Heide station in the Belgian municipality of Kalmthout in the province of Antwerp. Railway line 12, also called "Spoorlijn 12", is a cross-border railway line between Belgium and the Netherlands. It is the oldest and the most important railway line, of which about 33 kilometers run in Belgium and 31 kilometers run in the Netherlands. The model railway layout in HO scale was designed to represent the beginning of the 20th century, when steam locomotives and steam trains still were in service.
Since 1888, sand mining activities were developed in the Kalmthoutse Heide for the construction of the Antwerpen Central Railway Station and for the expansion of the port of Antwerp. In order to transport the mined sand as efficiently as possible, a railway was constructed in the winter of 1891/1892. This railway connected the Kalmthoutse Heide with a simple train stop at Heide. At that time, some abandoned tram wagons and a wooden building were used as railway station and waiting room for passengers. In 1911, the Belgian State Railways constructed a completely new building that is still being used as Heide railway station today. Due to the increasing number of passengers on the railway line from and to Antwerp, Heide station became more and more important, so that a village developed around the station building. In addition to the railway station with its goods yard, a level crossing, a stationmaster's house and a signal box were built. Also hotels were constructed near the train stop, for example the first hotel in the village, named "Hotel de la Station".
Railway operations in Heide were determined by shunting. Shunting was mainly focused on loading and unloading goods on the so-called "goederenkoer", a typical Flemish freight platform. That term is used in Flanders only. Most Belgian railway stations used to have a goods yard for loading and unloading local goods. At the "goederenkoer", empty train wagons were pushed backwards onto the platform. The shunting of the wagons was mainly a manual task and it was often performed at night, to limit the interference of passenger transport. In Heide, coal, livestock and fertilizers were also unloaded for the local population. Finally, the historical diorama of "Heide Railway Station" is magnificent. Steam locomotives, historic model trains, the beautiful station building and telegraph poles make the atmosphere perfect.
Video

Shopping
» The best deals for model trains and accessories on Amazon (US)
» Auctions for model railroading sort by number of most bids on eBay (US)
» The best offers for model trains and railway sets on Amazon (UK)
» Auctions for railway modelling sort by number of most bids on eBay (UK)
» Auctions for model trains and accessories on eBay (Canada)
» Auctions for model trains and accessories on eBay (Australia)
Images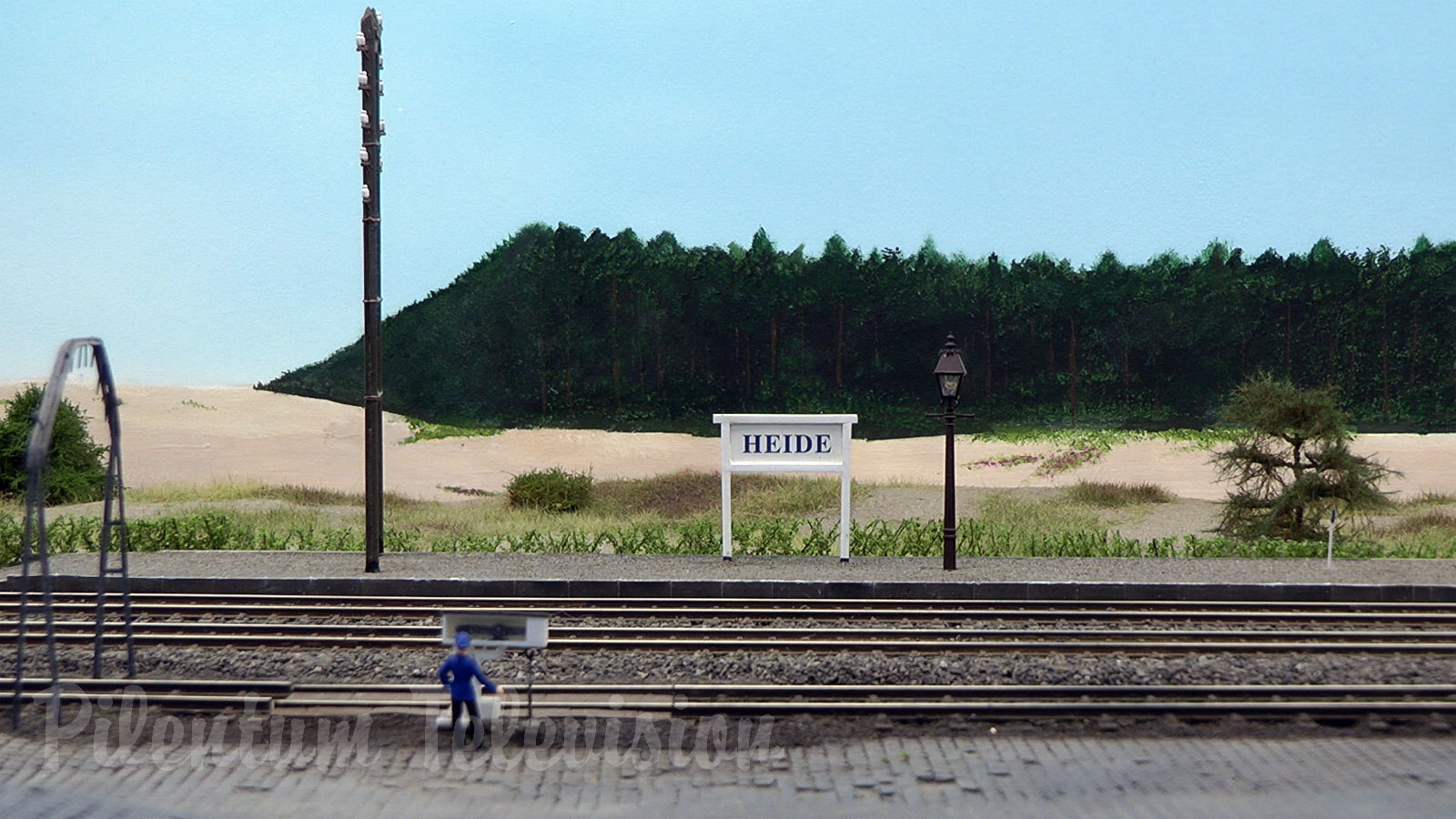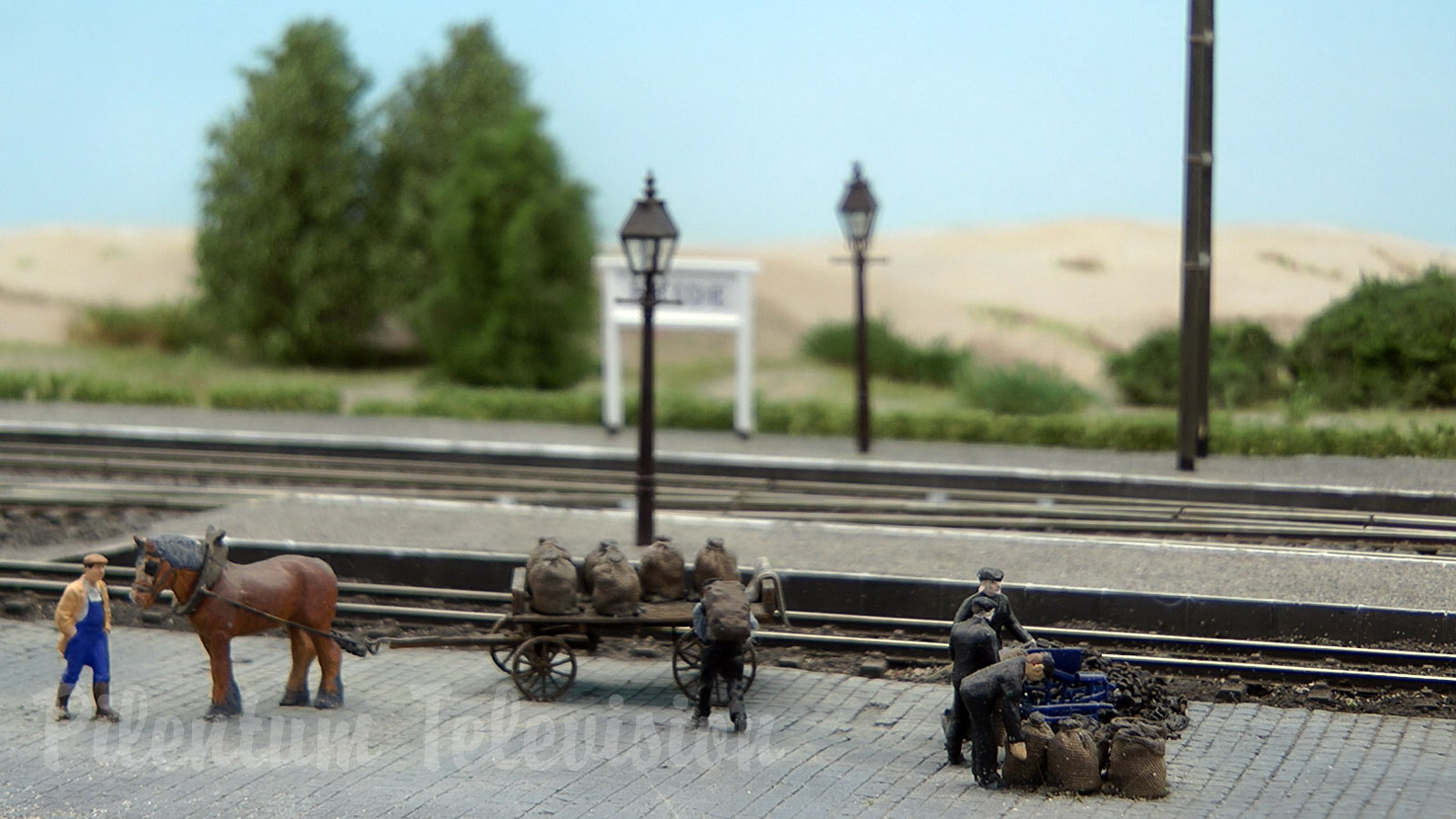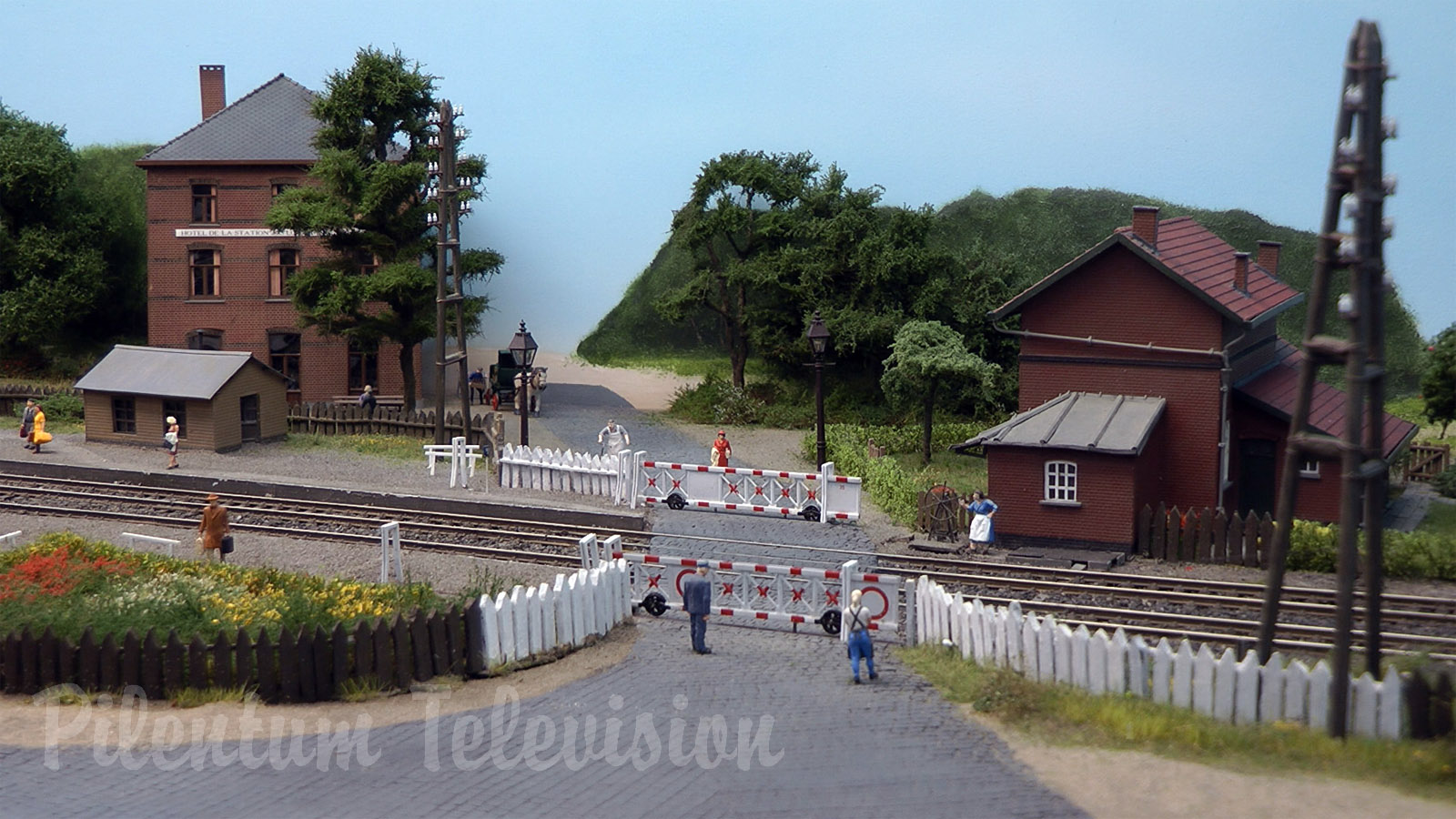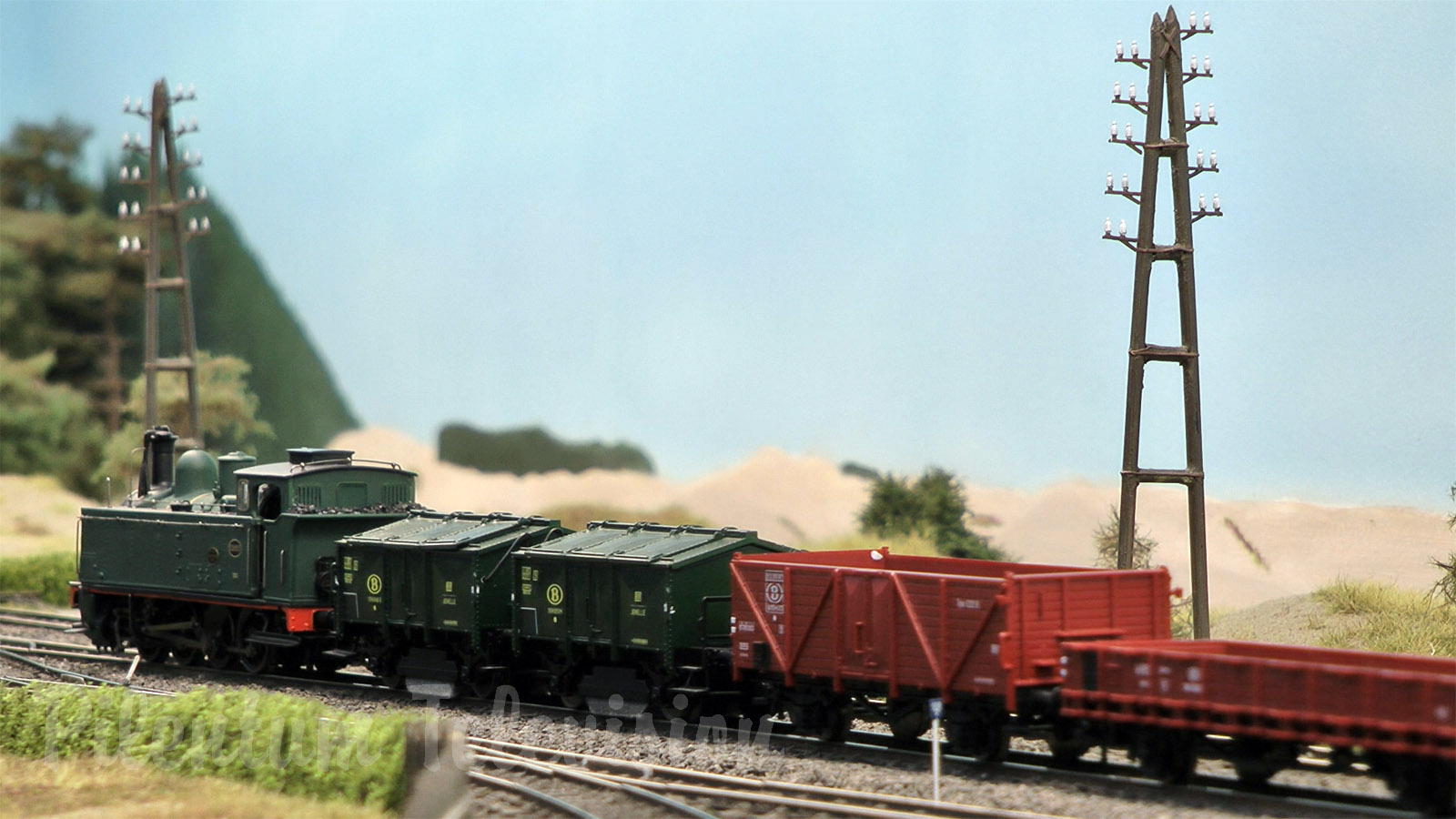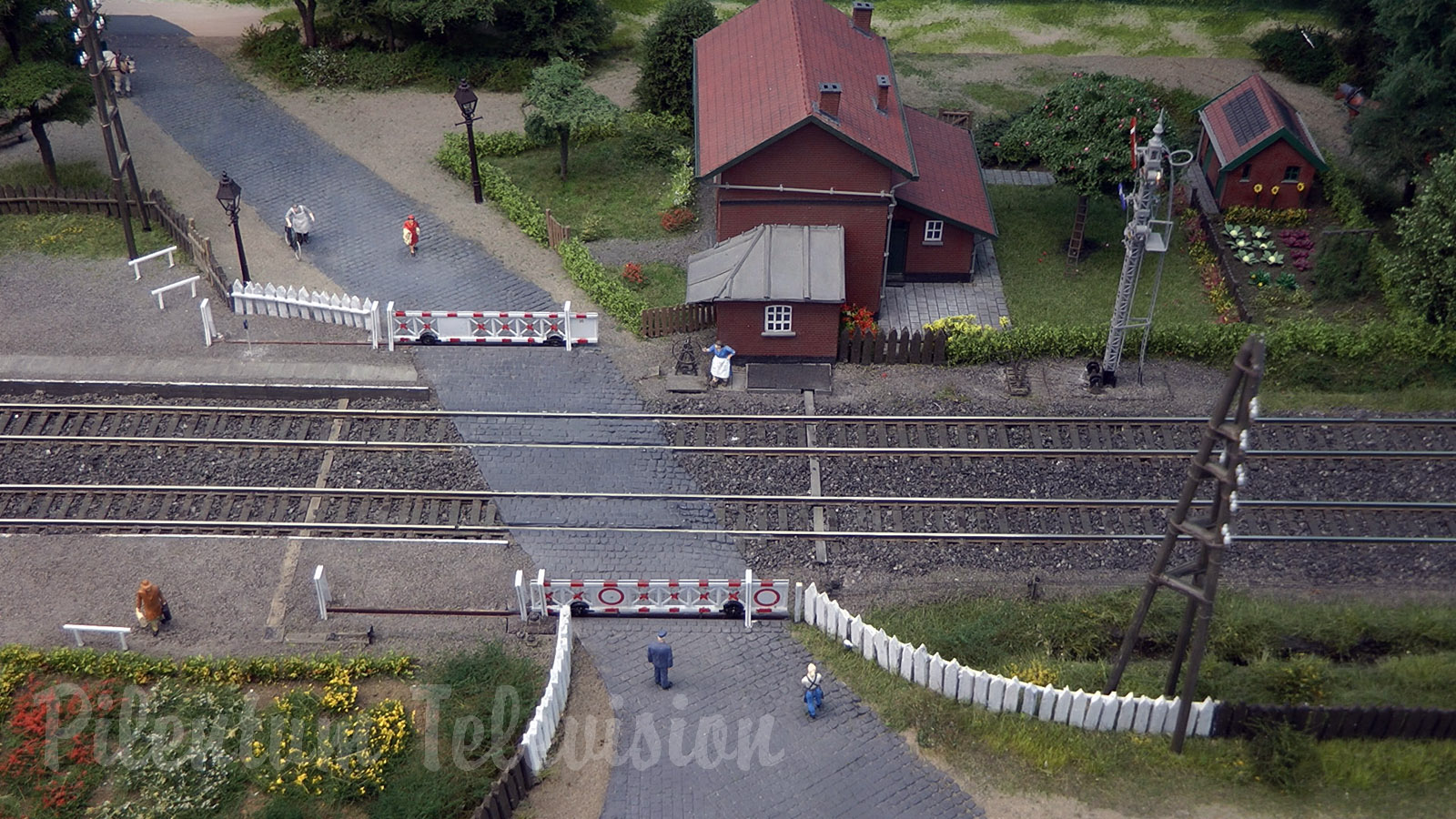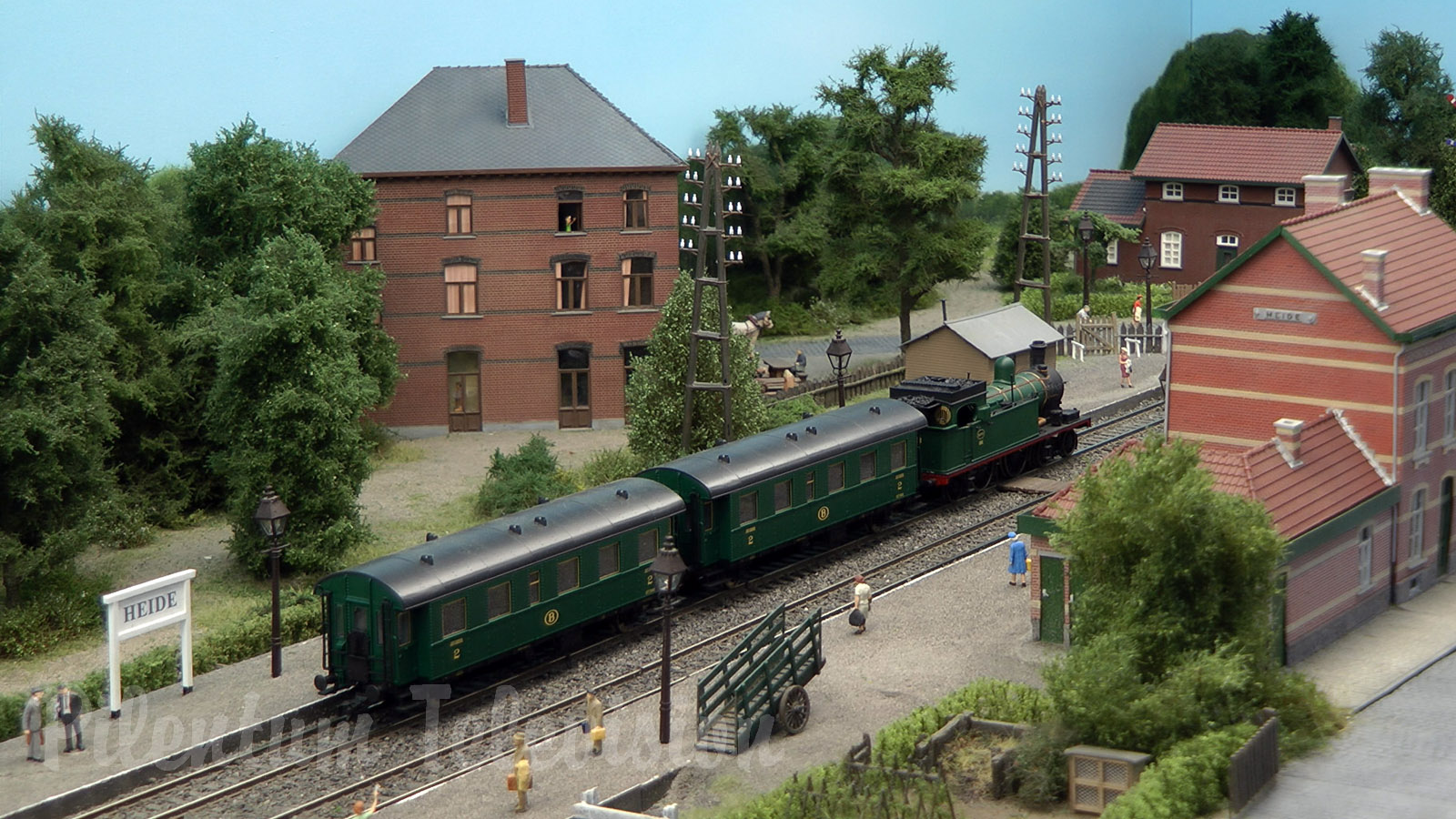 ---
---
You have spent many years building a model train layout? Wouldn't it be nice if you could present your model rail layout to the world? Pilentum Television offers you this unique opportunity: You can reach an audience of millions and present your layout on Pilentum's video channel.
---
Pilentum Television uses cookies to understand how you use this website and to improve your experience. This includes personalizing content and advertising. By continuing to use this website, you accept the use of first and third-party cookies.
PILENTUM TELEVISION
Published: May 1, 2023