---
---
One of the oldest streetcars in the world - Bonde de Santa Teresa - The model tram of Rio de Janeiro
Pilentum Television » Videos Volume 11 » Video № 516
Description
Rail transport modeling includes not only model trains or steam locomotives, but also streetcars and tramways. Therefore, when the world's largest model railroad exhibition was expanded a few months ago with a new model railroad layout of Rio de Janeiro, model streetcars and model trams were also included. That is why an indispensable element of the South American model train layout is the famous Santa Teresa Tram, the historic tramway line of Rio de Janeiro in Brazil.
The old tramway connects the city center with the neighbourhood of Santa Teresa, located in the hills southwest of downtown. Today, the tram line is mainly maintained as a tourist attraction. Nowadays it is considered a heritage tramway system, having been designated a national historic monument in 1985. Having run continuously since its opening in 1877, it is one of the oldest street railway lines in the world. Having been electrically powered since 1896, it is also the oldest electric railway in all of Latin America.
The old streetcar rattles daily through the narrow streets and on the Carioca Aqueduct both in reality and on the model railway layout in HO scale. The scale models consist of two-axle railcars. Painted bright yellow, the trams are often overcrowded and passengers stand on the running boards. The replicas are open on the sides and offer about 30 seats on wooden benches for passengers. The model streetcar is regularly powered via the tracks, but the model trams simulate how the electric power from the overhead lines is picked up by pantographs.
Apart from the electric trolley streetcars, the model rail layout of Rio de Janeiro was built in perfect museum quality by the staff at Miniatur Wunderland in Hamburg, Germany, and by the family business Martinez, better known as United Scale Arts, in Buenos Aires, Argentina. The family business Martinez is known, among other things, for building the magnificent miniature world called Gulliver's Gate near Times Square in Manhattan in New York.
Video

Shopping
» The best deals for model trains and accessories on Amazon (US)
» Auctions for model railroading sort by number of most bids on eBay (US)
» The best offers for model trains and railway sets on Amazon (UK)
» Auctions for railway modelling sort by number of most bids on eBay (UK)
» Auctions for model trains and accessories on eBay (Canada)
» Auctions for model trains and accessories on eBay (Australia)
Images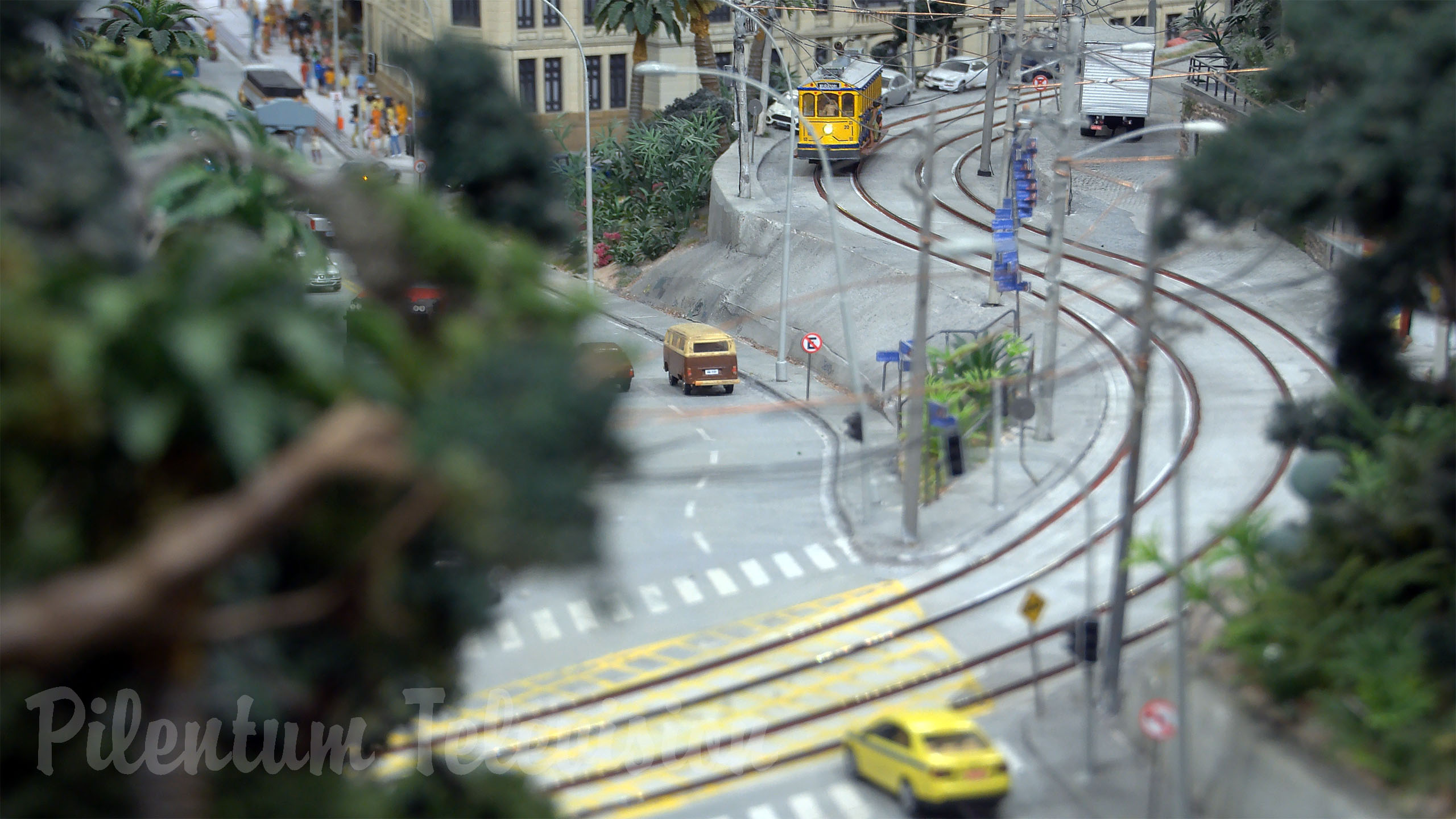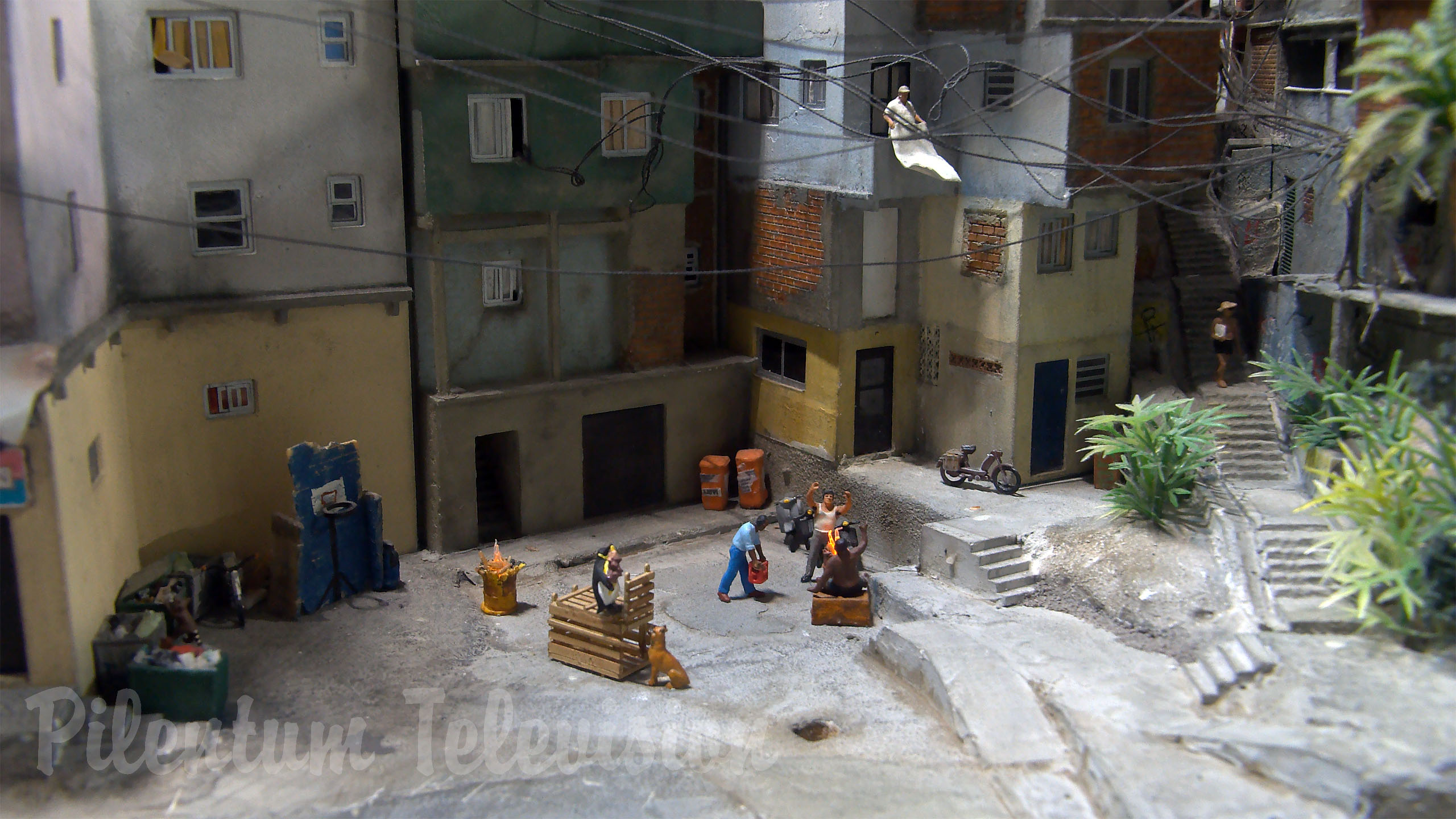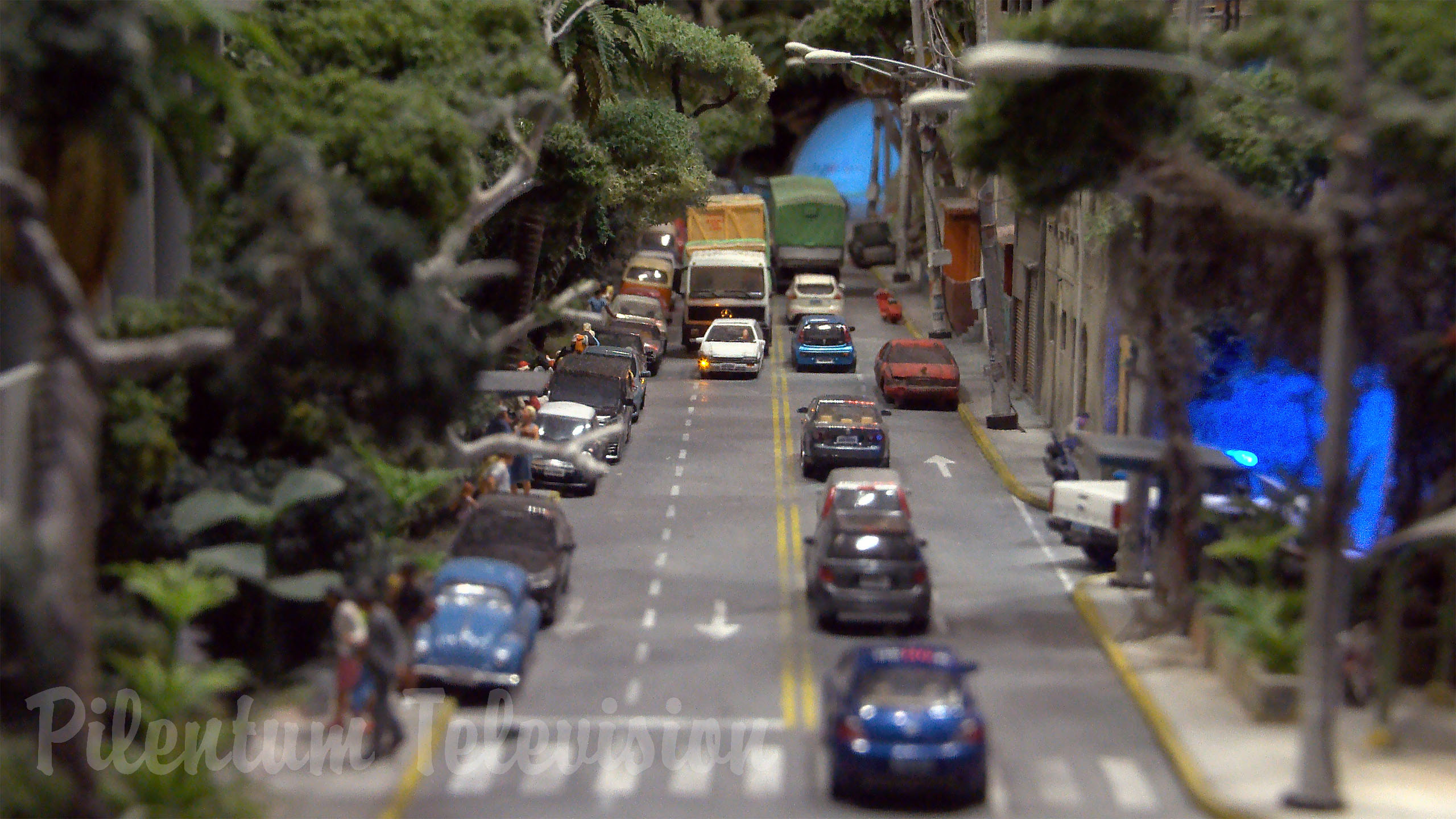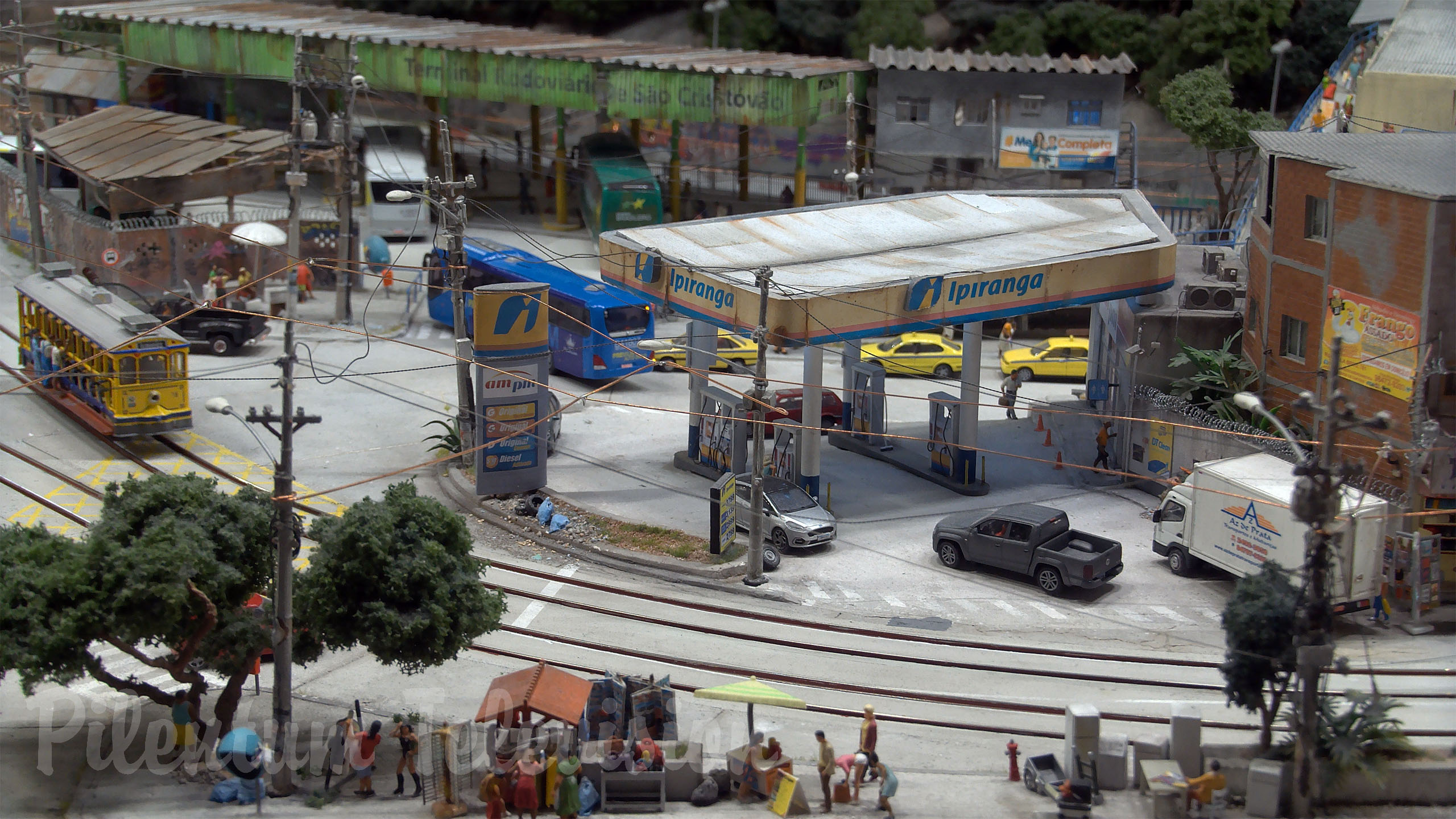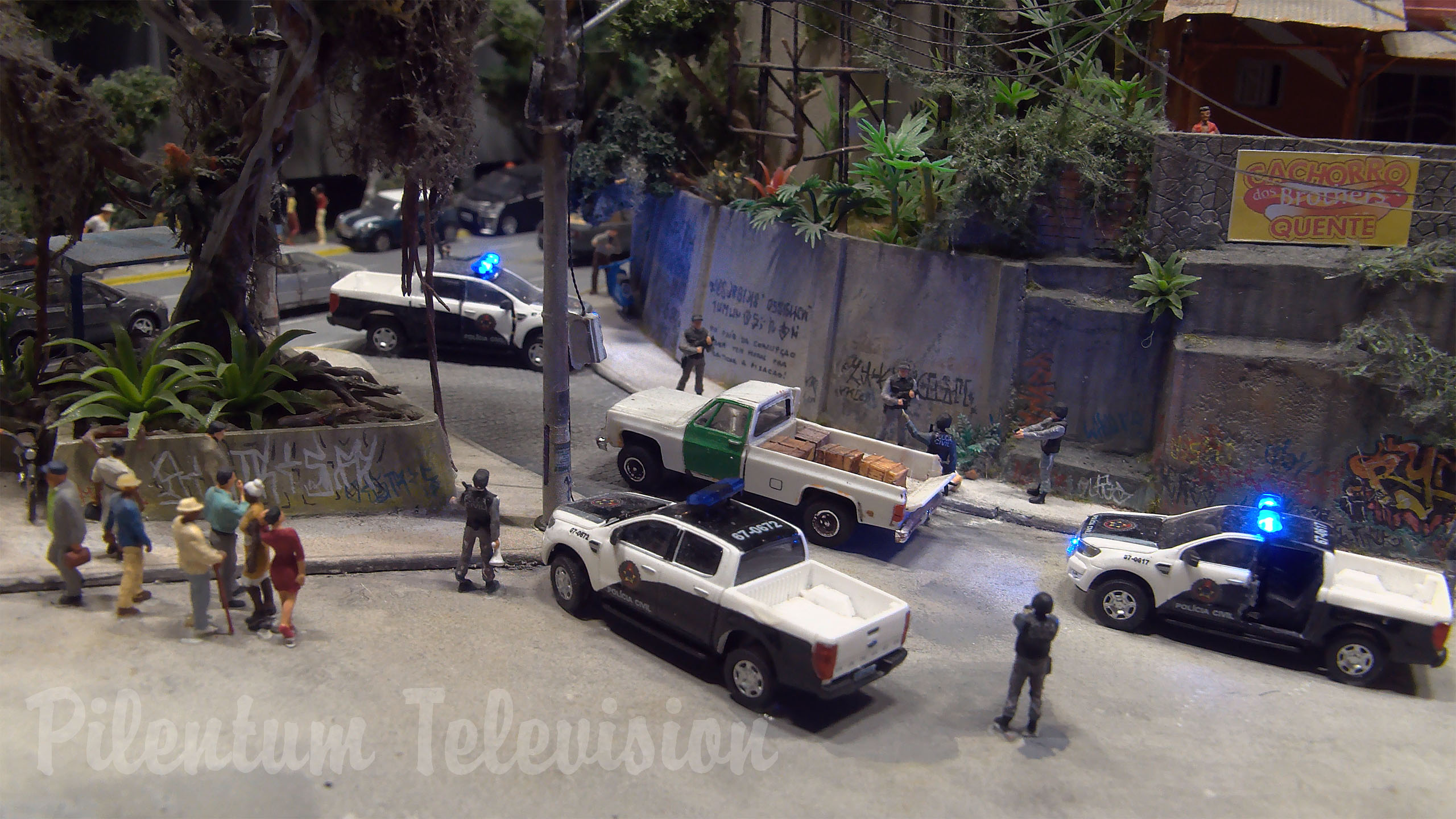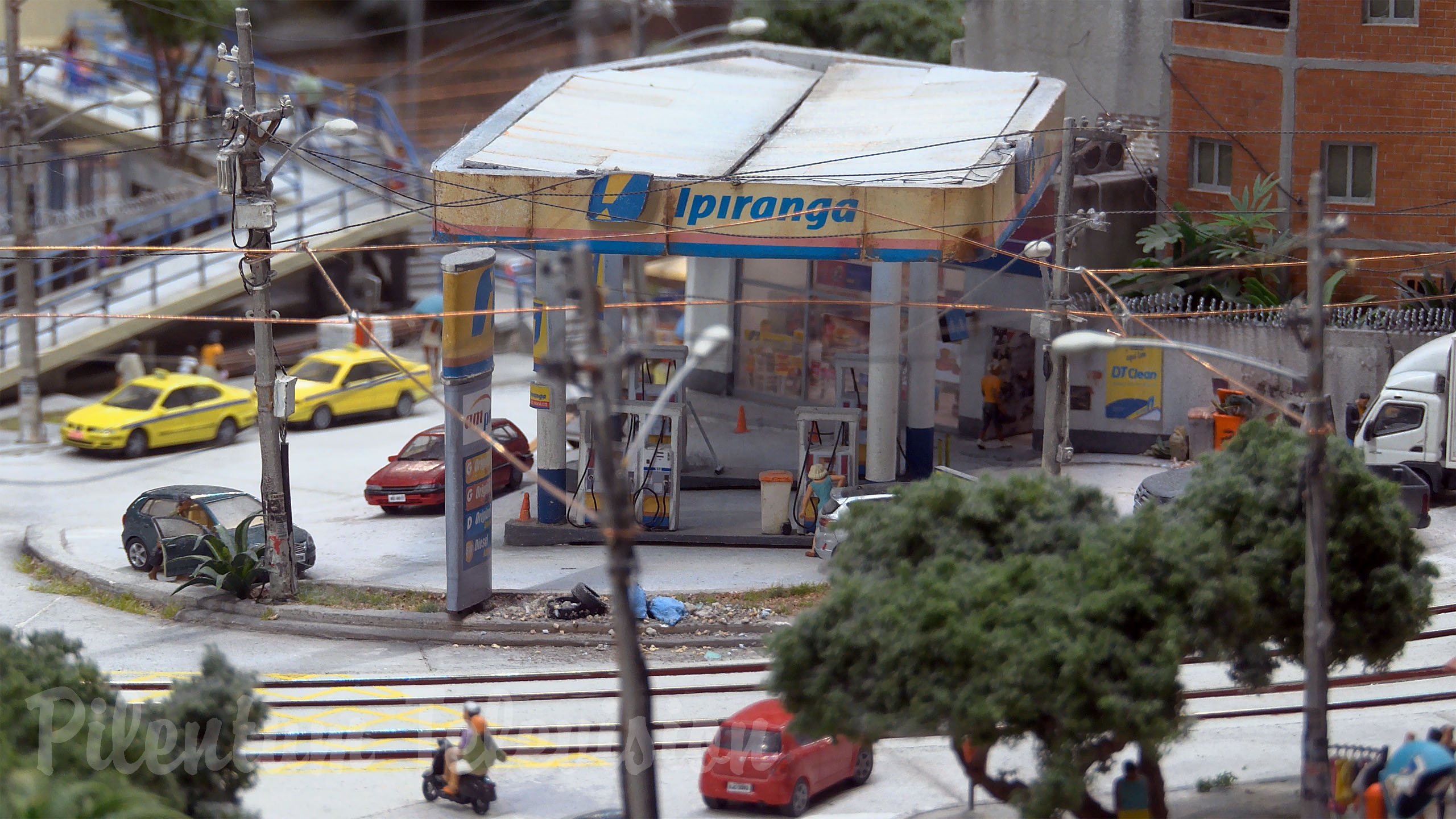 ---
---
You have spent many years building a model train layout? Wouldn't it be nice if you could present your model rail layout to the world? Pilentum Television offers you this unique opportunity: You can reach an audience of millions and present your layout on Pilentum's video channel.
---
Pilentum Television uses cookies to understand how you use this website and to improve your experience. This includes personalizing content and advertising. By continuing to use this website, you accept the use of first and third-party cookies.
PILENTUM TELEVISION
Published: May 1, 2023