---
---
Model railroad layout of Zielona railway station with steam locomotives of the Polish State Railways
Pilentum Television » Videos Volume 11 » Video № 517
Description
The Polish model railroading group "Polska Makieta Modułowa H0" has not only focused on extremely realistic reproduction of miniature buildings and model landscapes, but also on the prototypical reproduction of railway traffic of the Polish State Railways (PKP). Thus, the modular model railway layout exhibited at the On TraXs 2022 model railway exhibition represents the time of the 1960's and 1970's at the fictitious railway station "Zielona", when steam locomotives and rail buses of the "Polskie Koleje Państwowe" (Polish State Railways) were still in use.
The modular model railroad layout in HO scale is an authentic replica of the real railway station called "Smolno Wielkie" in Poland. Also the rails are reproduced as it was usual for Polish local and branch lines. Furthermore, locomotives, wagons, railcars and their livery and lettering also correspond to the prototype of that Polish railway era. However, not only the model trains are typical for Poland, but also the smallest details, such as traffic signs, vehicles and the entire railway infrastructure. The model railway layout, built by Marcin Turko, consists of seven segments and includes a main track for local passenger traffic and two side tracks with unloading area for freight traffic.
On the layout, there are Zielona railway station, a signal box, flats for the railway staff, a warehouse and a level crossing. Since 2004, Marcin Turko is busy expanding and perfecting the Polish miniature world. Another focus of the Polish model railroading group is the use of natural materials in landscaping. Natural mosses, wooden branches, small stones and finely sifted sand are used to make the model railway layout look as realistic as possible.
Video

Shopping
» The best deals for model trains and accessories on Amazon (US)
» Auctions for model railroading sort by number of most bids on eBay (US)
» The best offers for model trains and railway sets on Amazon (UK)
» Auctions for railway modelling sort by number of most bids on eBay (UK)
» Auctions for model trains and accessories on eBay (Canada)
» Auctions for model trains and accessories on eBay (Australia)
Images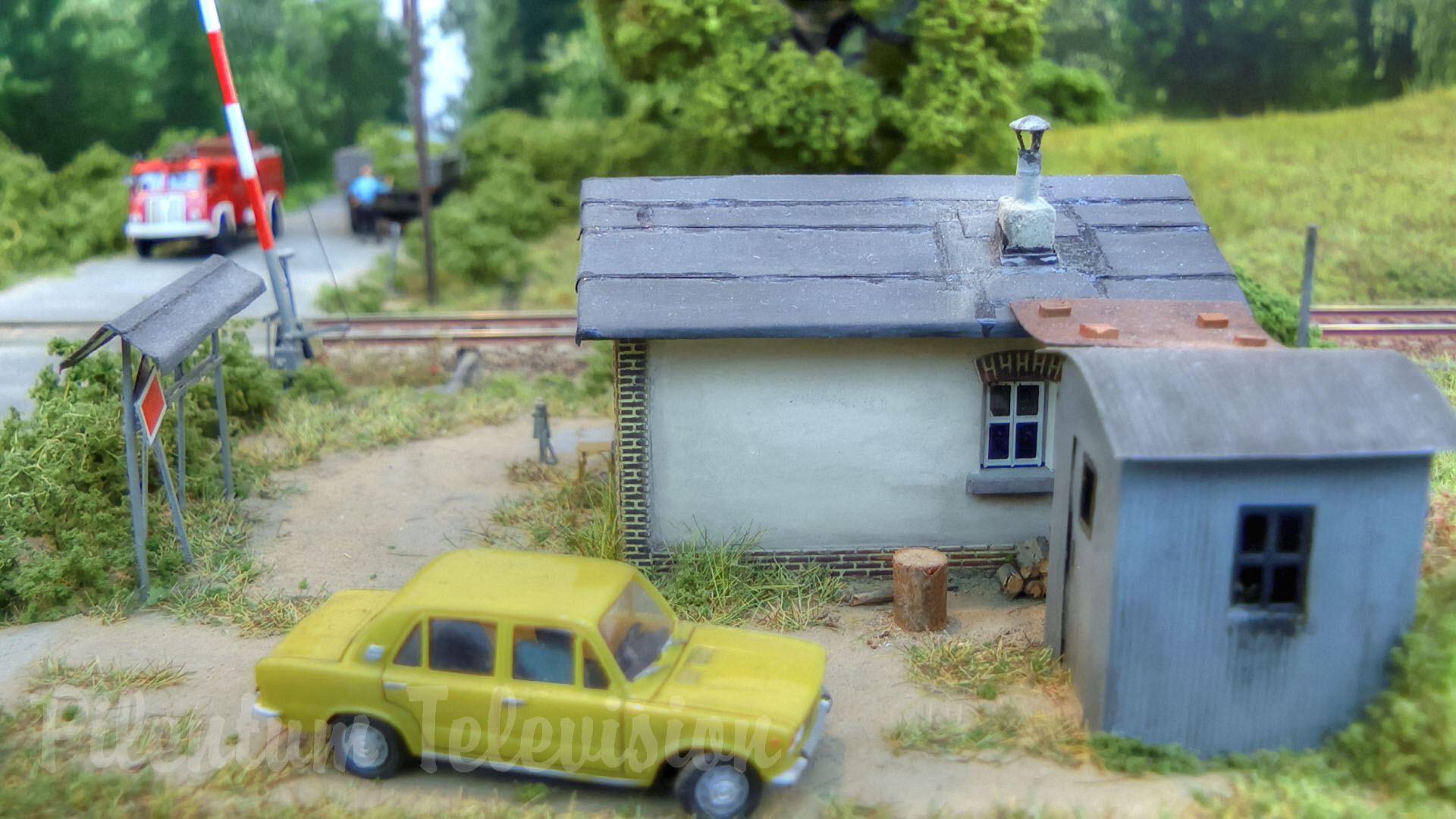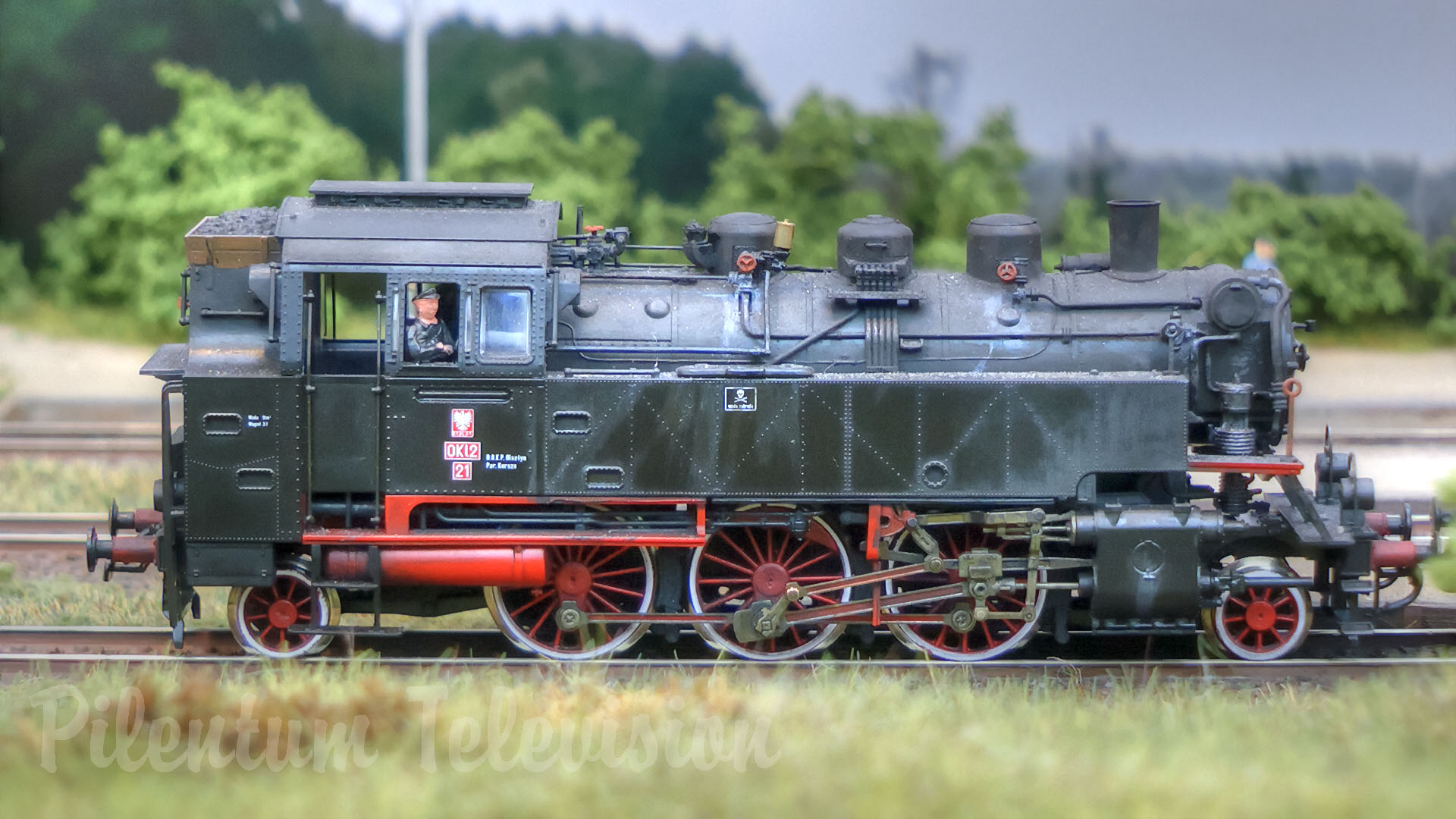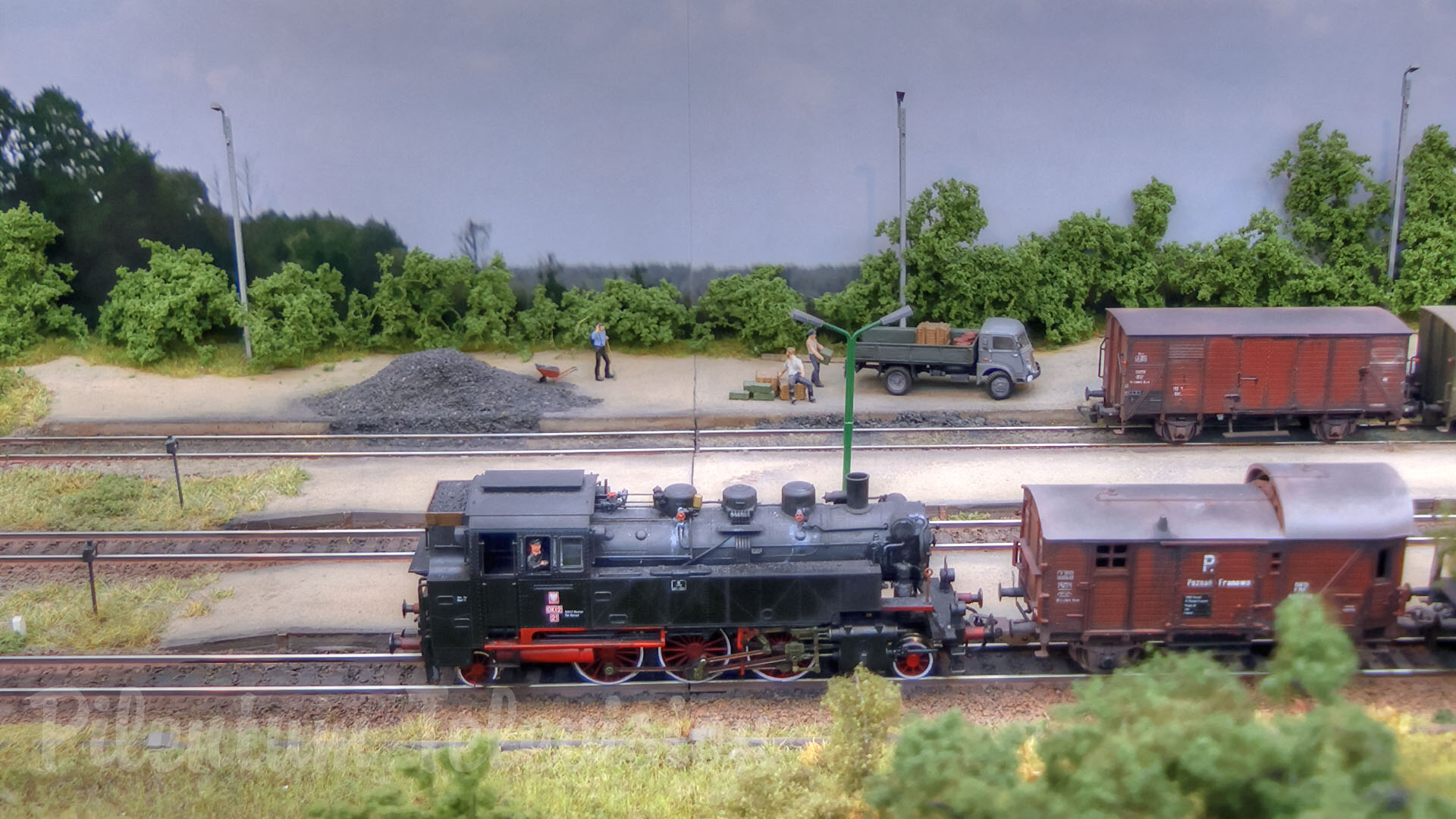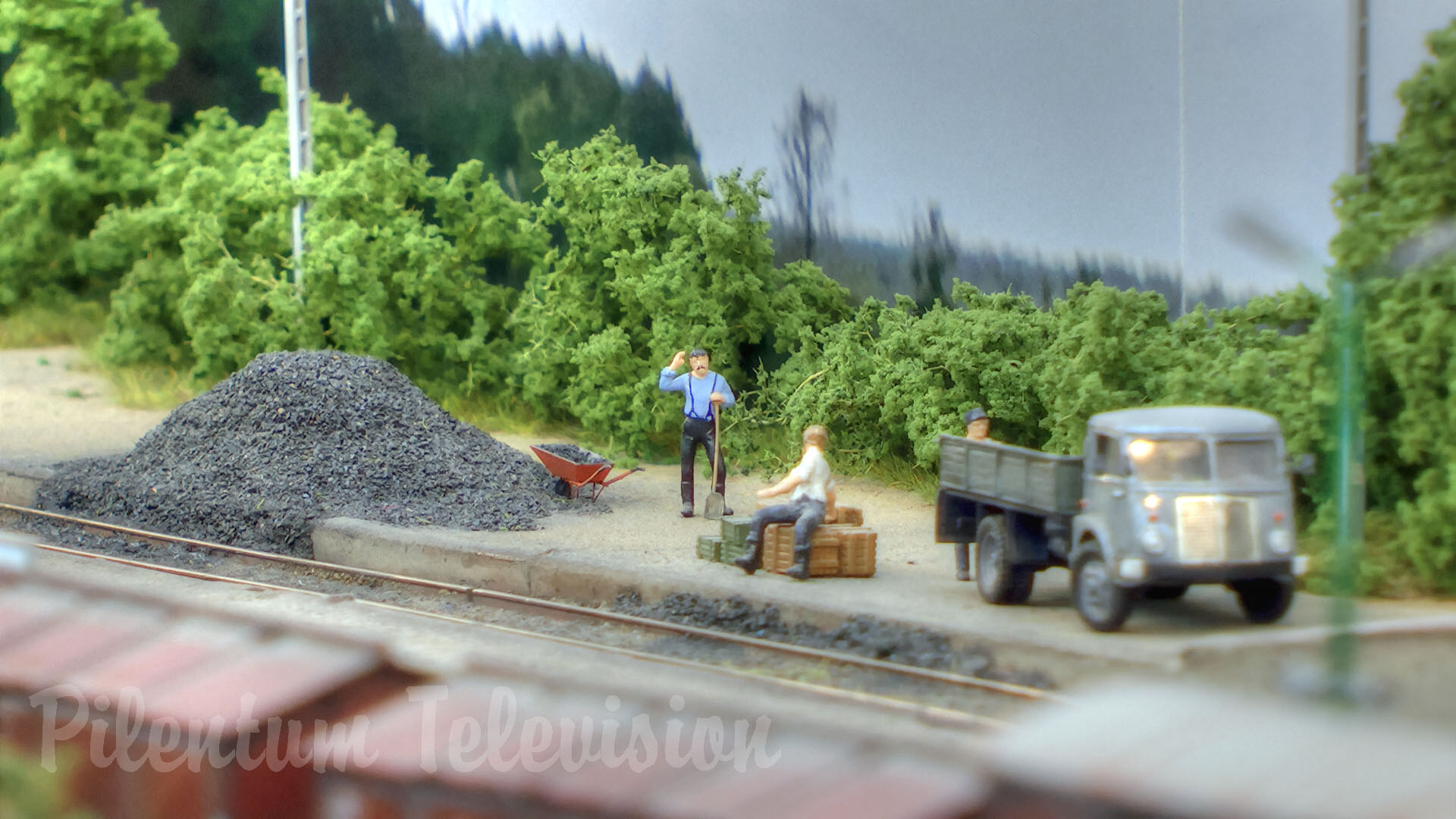 ---
---
You have spent many years building a model train layout? Wouldn't it be nice if you could present your model rail layout to the world? Pilentum Television offers you this unique opportunity: You can reach an audience of millions and present your layout on Pilentum's video channel.
---
Pilentum Television uses cookies to understand how you use this website and to improve your experience. This includes personalizing content and advertising. By continuing to use this website, you accept the use of first and third-party cookies.
PILENTUM TELEVISION
Published: May 1, 2023