---
---
Biggest Model Airport of the World - Miniature Airplane and Aircraft Model - Aviation in HO Scale
Pilentum Television » Videos Volume 11 » Video № 521
Description
In this video, we are not looking at the world of model trains, but at the tiny world of aircraft, planes, arrival, departure, takeoff and landings at the world's largest model airport. We discover a working model of the biggest miniature airport ever built in HO scale (1/87).
After almost six years of construction, the model airport was inaugurated on May 2011 at the great Miniatur Wunderland in Hamburg, Germany. At that time, Pilentum Television was one of the first to post a short video on YouTube. While the first video was published in 2013, the second video was published in 2016, which is still one of the most popular videos on Pilentum's YouTube channel. Today, after eight years have passed, it is time for a third video. So let's see what new adventures we can discover at the model airport - of course, shot in 4K UHD video quality.
The model airport at Miniatur Wunderland is called "Knuffingen Airport". It is a painstaking recreation of Hamburg's real aviation hub, covering an area of 150 square meters. In the exhibition hall, there is a low rumbling sound of aircraft landing and engines whirring. In the terminal, people wait for their flight. On the airport apron, also called ramp or tarmac, more than 50 moving aircraft, carefully painted with livery to match their real-life, wait for takeoff.
The replicas of aircraft range from Airbus A380, Boeing and Concorde to Cessna private jets. They are designed to take off and to land in a way that feels as real as possible. They drive automatically to the runway because their movement on the ground are precisely controlled by an overhead infrared system. From under the construction on the runway come two pipes, they lift up the plane and give them speed. With this complicated technical procedure, the airplanes are accelerated before soaring into the clouds.
Compared to those days in 2015, new airlines and new flight models can be seen today, for example, the Beluga Airbus, Lockheed Super Constellation, Royal Jordanian Airlines, Maersk Cargo Flight or China Eastern Airlines. One of the crown jewels at the airport, which costs four million EUR (nearly 4.3 million USD) to build and consists of 75 buildings, 100 kilometers of wiring (62 miles) and 40,000 LED lights, is the fire drill. An airplane goes up in smoke and the airport fire trucks stepped in just a few seconds later.
Since it launched, the functioning miniature airport remains a highlight of Miniatur Wunderland not only for plane spotters, but also for the whole family. There are thousands of tiny figures and almost imperceptible levels of detail. Much of the happenings, including the airplane takeoff and landings as well as the regular lighting shift to simulate day turning to night, are automated. Due to the airport, Miniatur Wunderland is a marvel of engineering and one of the Germany's most beloved tourist attractions.
Video

Shopping
» The best deals for model trains and accessories on Amazon (US)
» Auctions for model railroading sort by number of most bids on eBay (US)
» The best offers for model trains and railway sets on Amazon (UK)
» Auctions for railway modelling sort by number of most bids on eBay (UK)
» Auctions for model trains and accessories on eBay (Canada)
» Auctions for model trains and accessories on eBay (Australia)
Images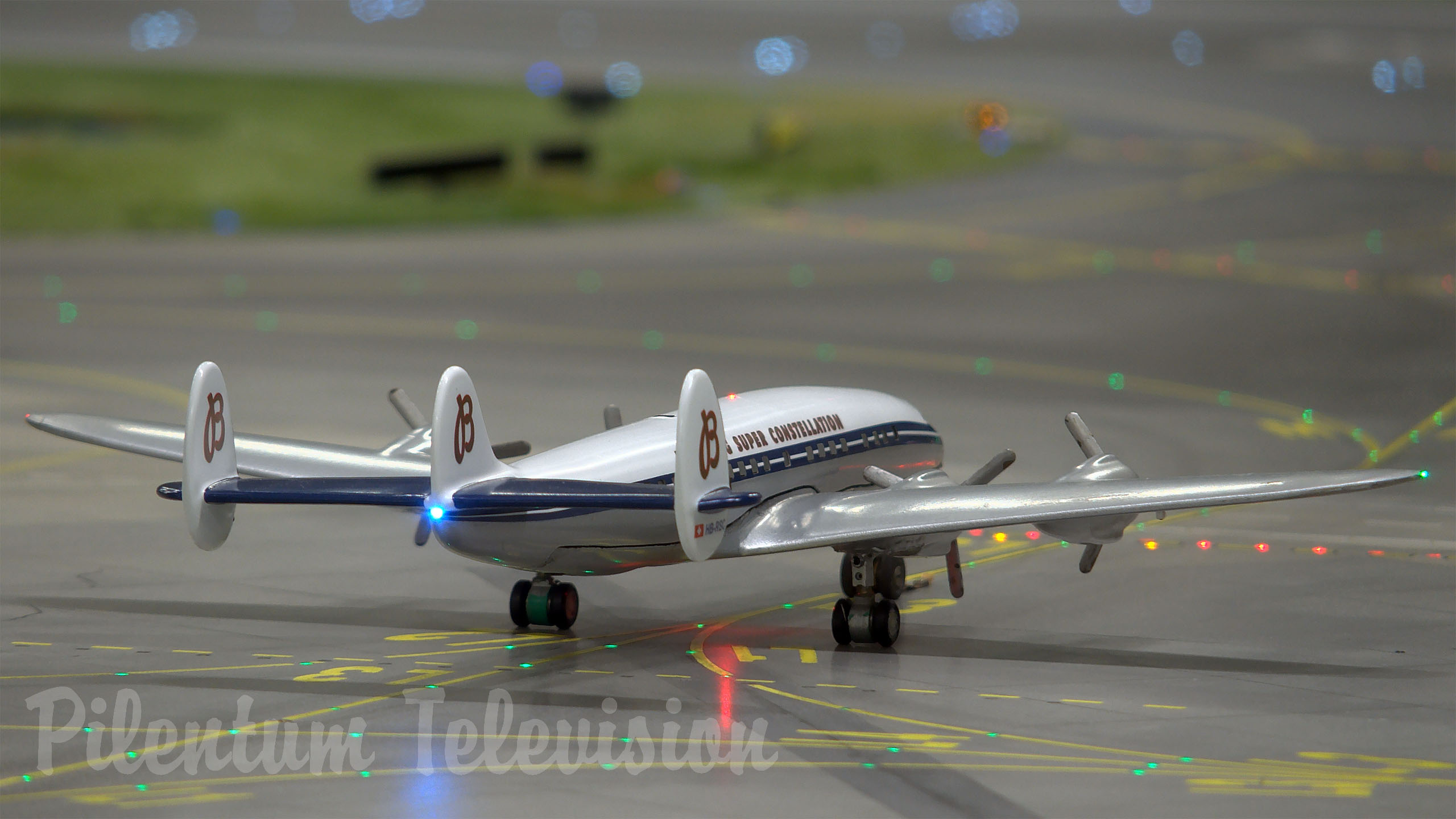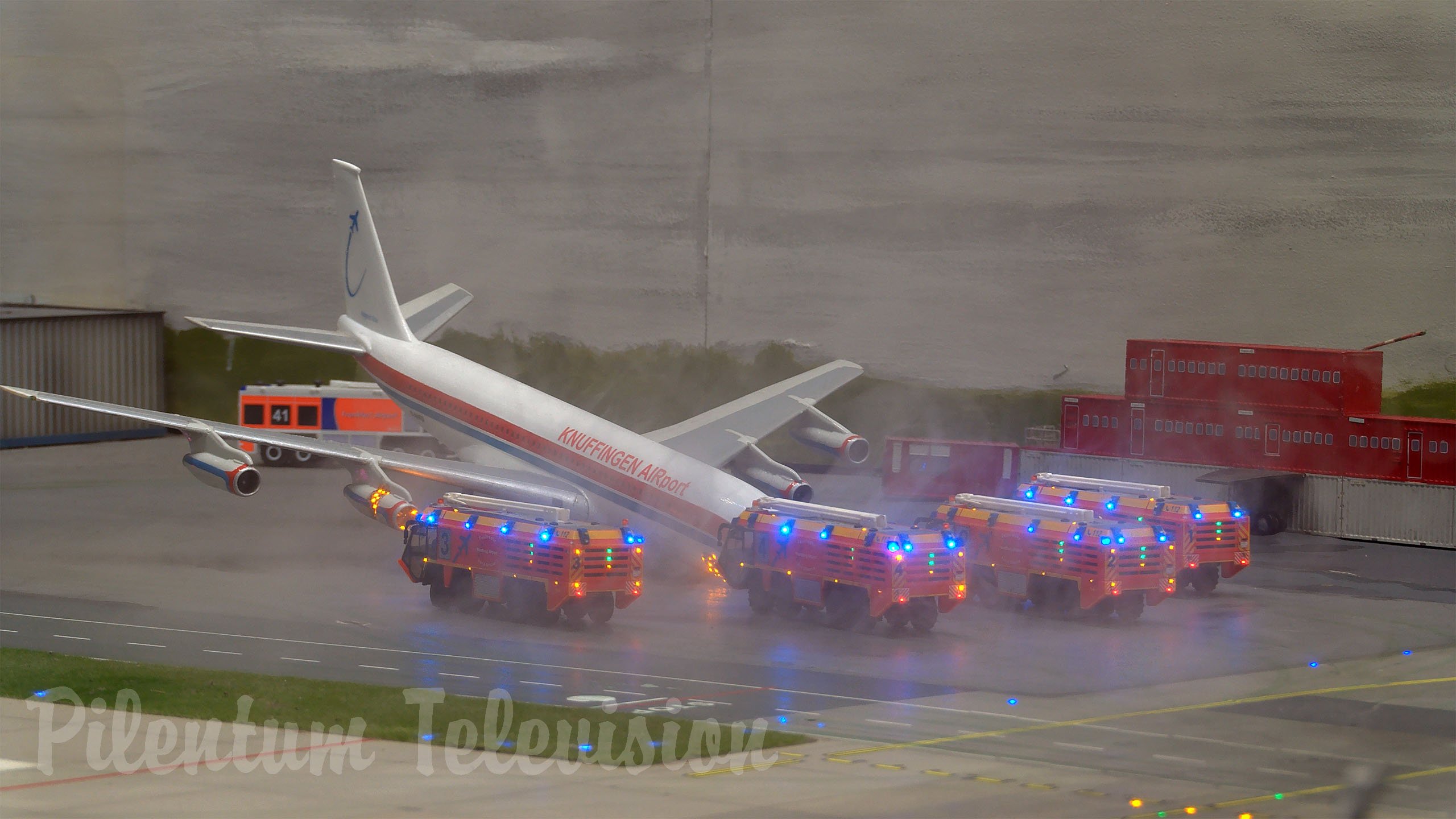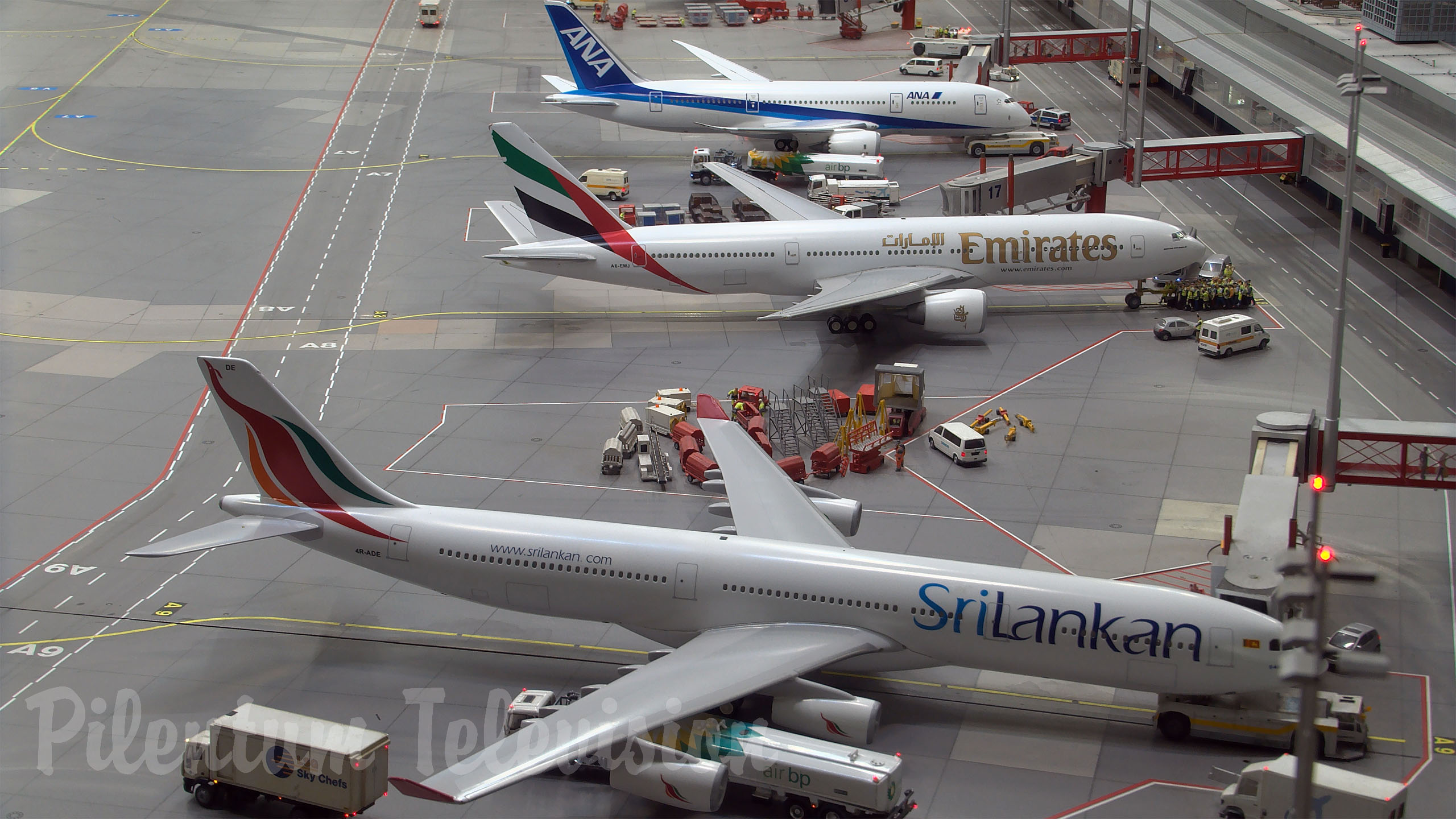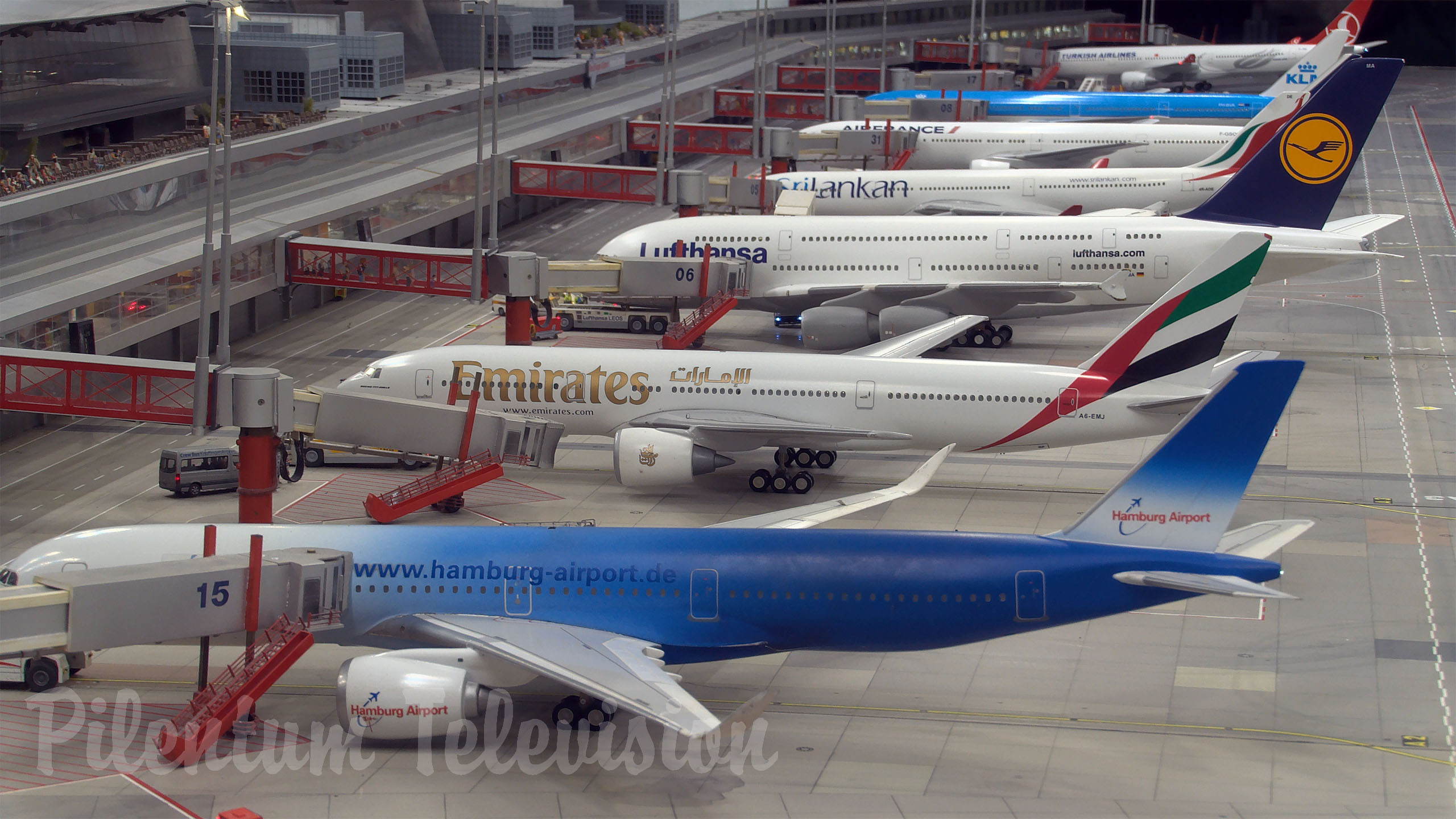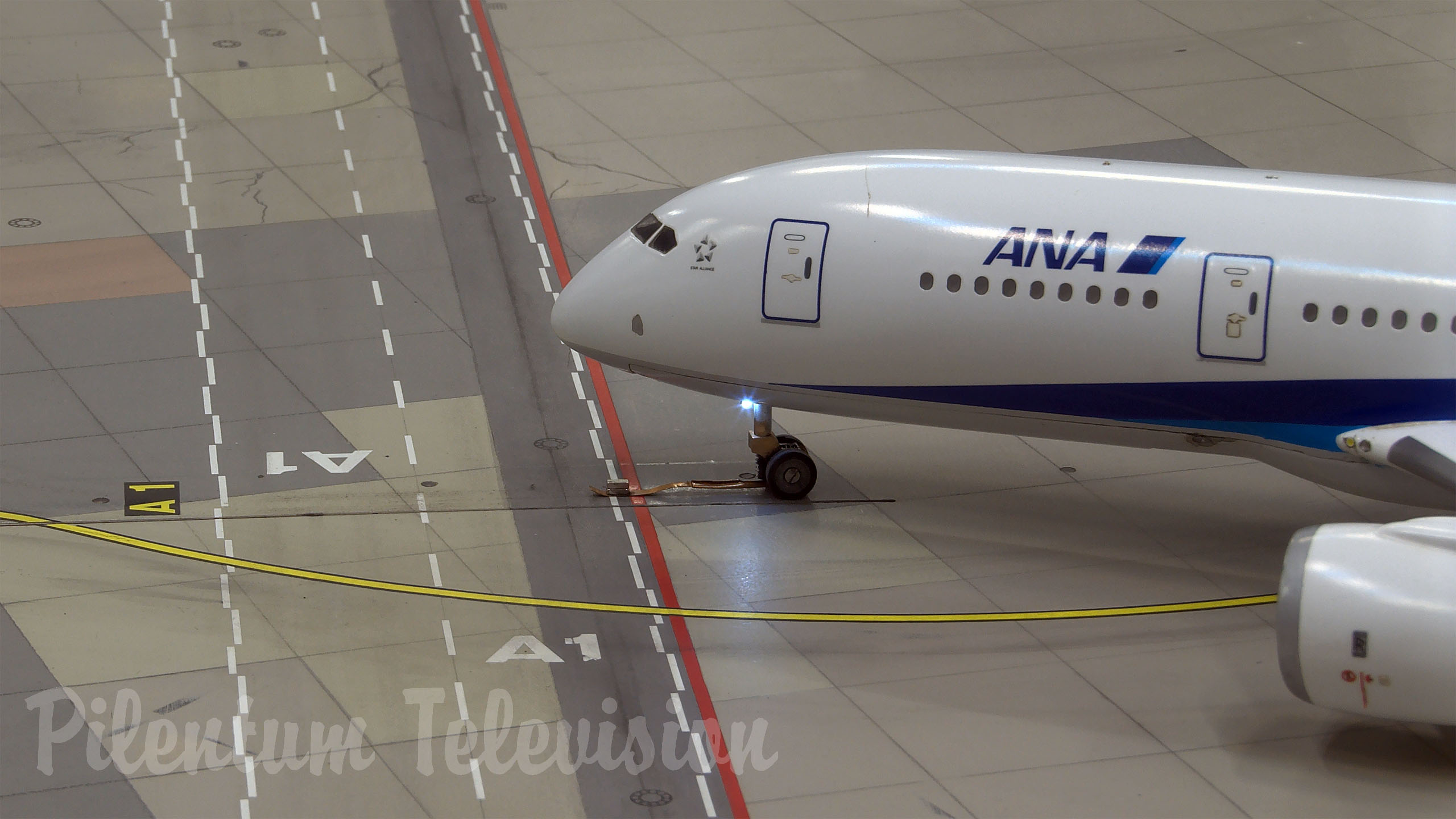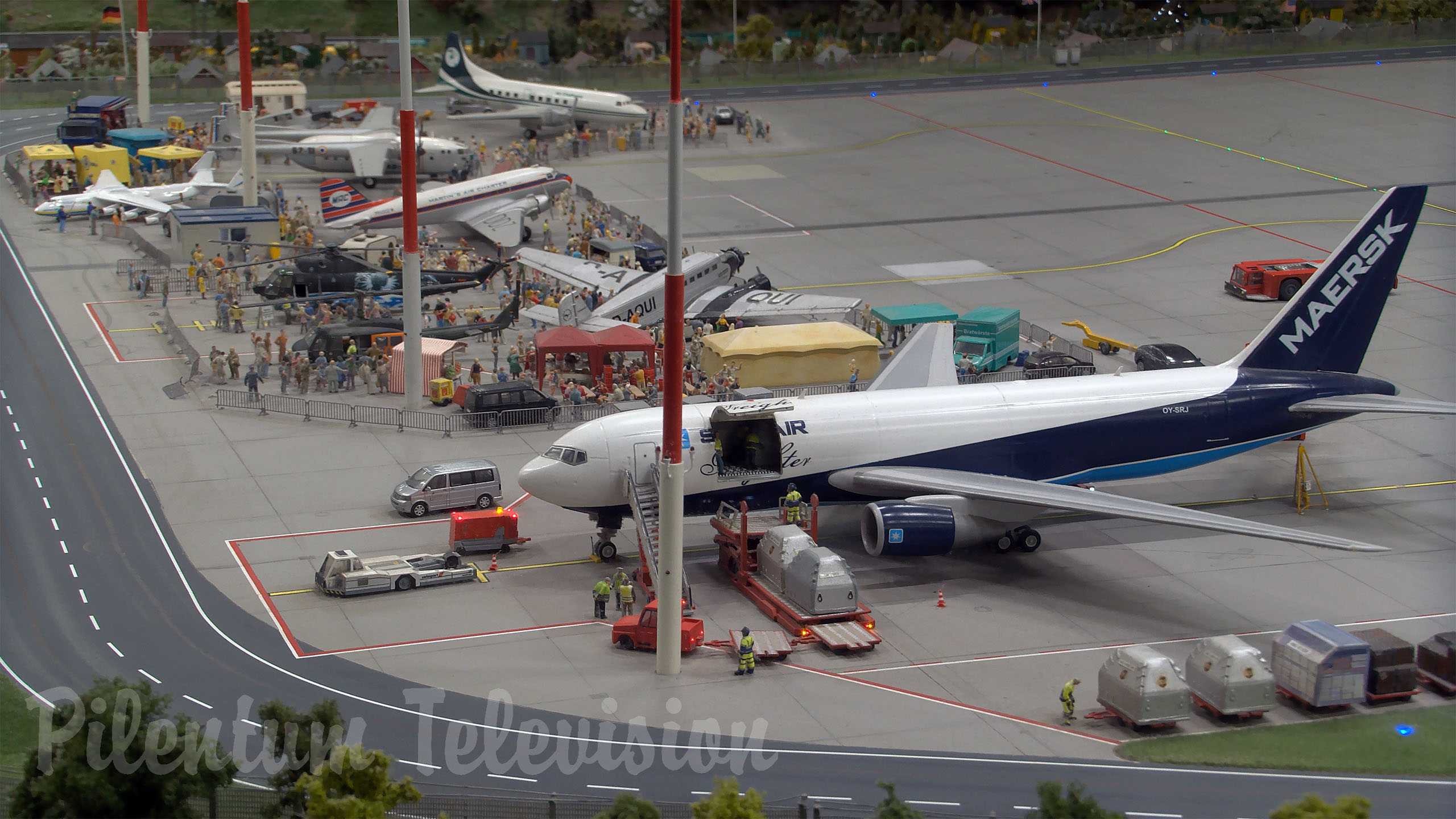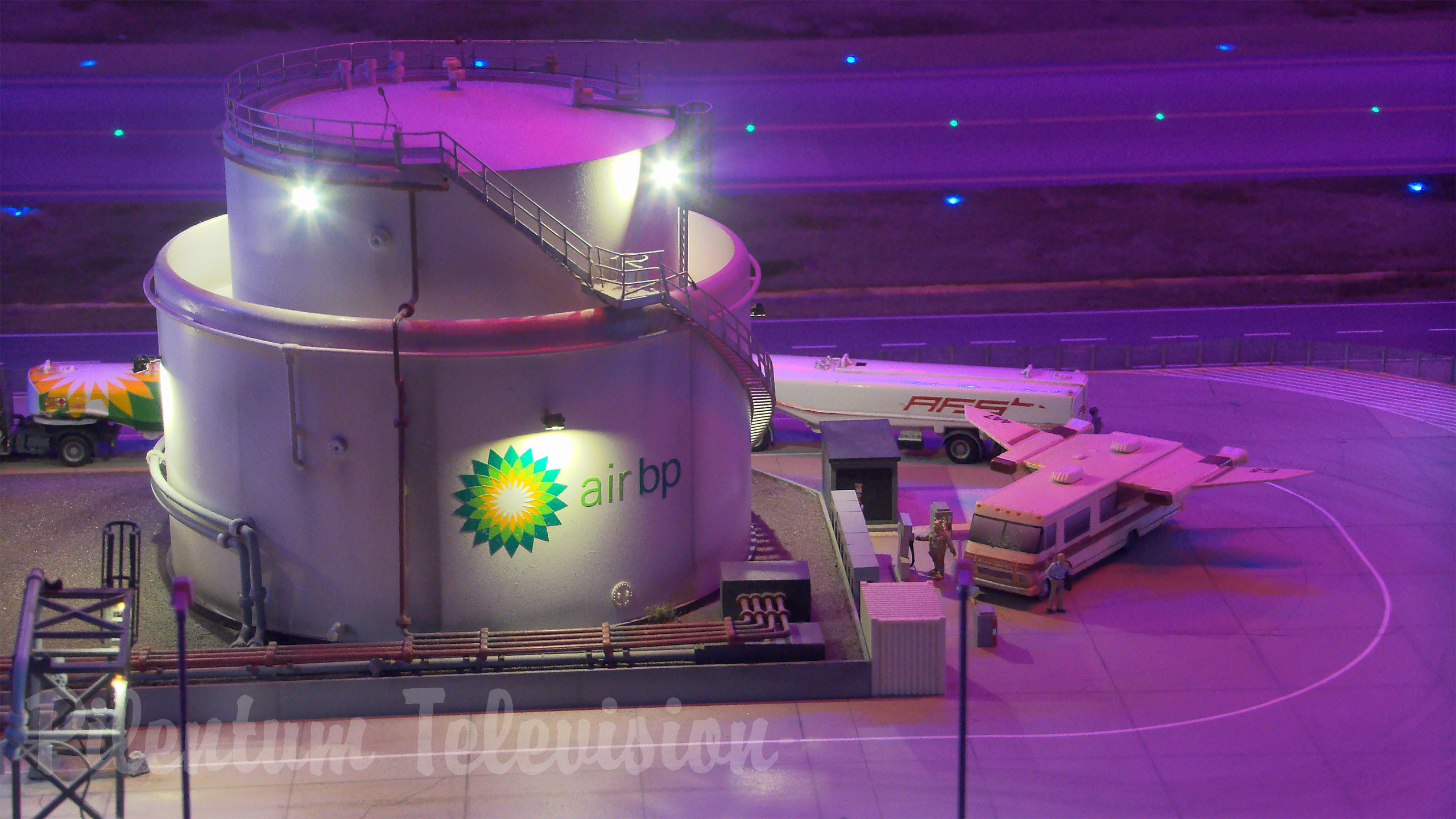 ---
---
You have spent many years building a model train layout? Wouldn't it be nice if you could present your model rail layout to the world? Pilentum Television offers you this unique opportunity: You can reach an audience of millions and present your layout on Pilentum's video channel.
---
Pilentum Television uses cookies to understand how you use this website and to improve your experience. This includes personalizing content and advertising. By continuing to use this website, you accept the use of first and third-party cookies.
PILENTUM TELEVISION
Published: May 1, 2023