---
---
HO Scale Steam Locomotive Model Railway Layout with Thousands of Details (Germany)
Pilentum Television » Videos Volume 10 » Video № 485
Description
In November 2017, a starter pack of German model trains by Märklin led to Jürgen Preis taking up the model railroading hobby. In 2018, he began planning and constructing his first model railway layout, which is installed in the attic of his house. A wooden frame served as the basis, on which the miniature world was modelled. The area of the HO scale layout is 1.2 meters wide and 3.4 meters long.
In 2019, the H0 scale layout was already landscaped, the walls were covered with background wallpaper and model trains were operating on approximately 70 meters of Märklin C-track rails. Finally, the time had come to start the detailed design of the HO gauge layout: Jürgen Preis used various kits from the manufacturers Auhagen, Faller, Kibri, etc. to build bridges, industrial plants, railway buildings and houses.
Jürgen Preis found inspiration for railway modelling and tips for model building on YouTube, in books and in magazines. Furthermore, he was greatly inspired by the works of art made by Josef Brandl, a well-known model builder in Germany. Therefore, he learned to weather buildings, vehicles and locomotives. Each kit was aged, patinated and weathered with additional paints, giving the model railway an even more realistic appearance.
The model rail layout was built in less than three years. Jürgen Preis builds very quickly, yet very carefully and always with a high degree of detail, although the railway signals are made of paper, which is not noticeable at first sight. The rolling stock is mostly from Märklin, Piko and Roco. While the railroad points are controlled analogue via toggle switches, the steam locomotives and trains are operated digitally via Märklin's Centralstation CS3.
Jürgen Preis takes so much pleasure in rail transport modeling that he is now busy planning a new model railway layout in his cellar. By the way, he shares his experiences and also the "big" and "small" mistakes he has made with other model railway enthusiasts on his Instagram page.
Video

Shopping
» The best deals for model trains and accessories on Amazon (US)
» Auctions for model railroading sort by number of most bids on eBay (US)
» The best offers for model trains and railway sets on Amazon (UK)
» Auctions for railway modelling sort by number of most bids on eBay (UK)
» Auctions for model trains and accessories on eBay (Canada)
» Auctions for model trains and accessories on eBay (Australia)
Images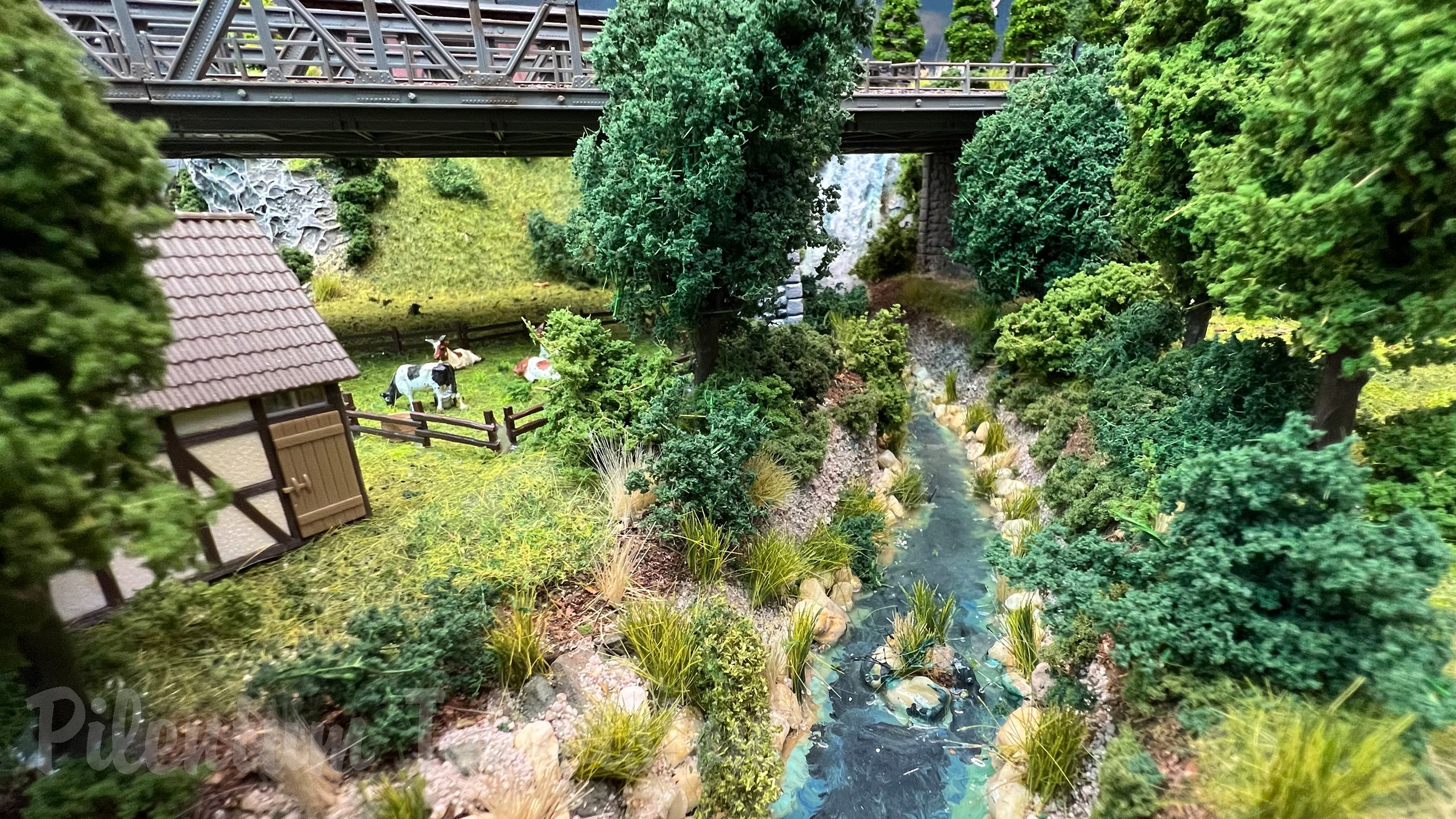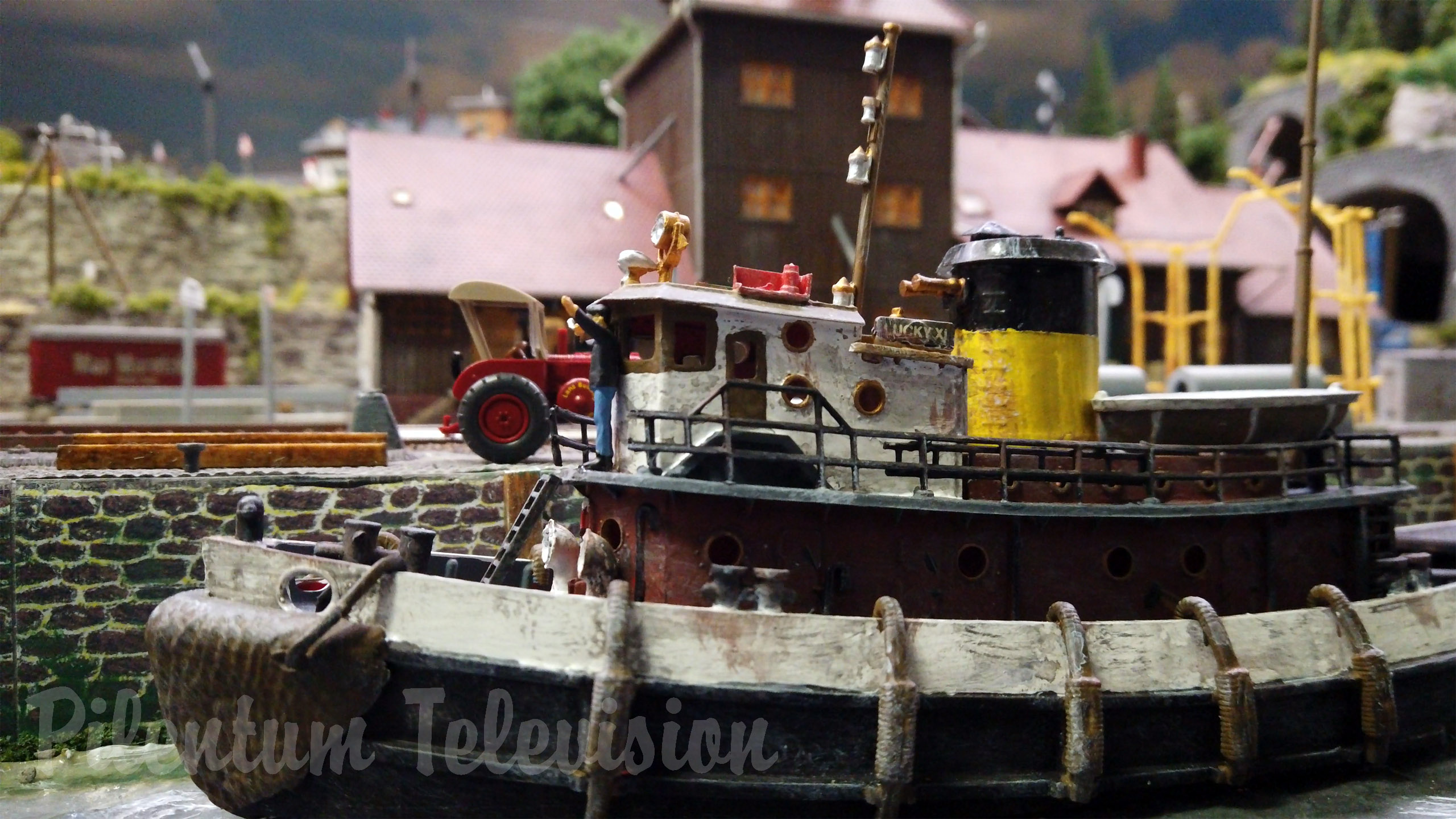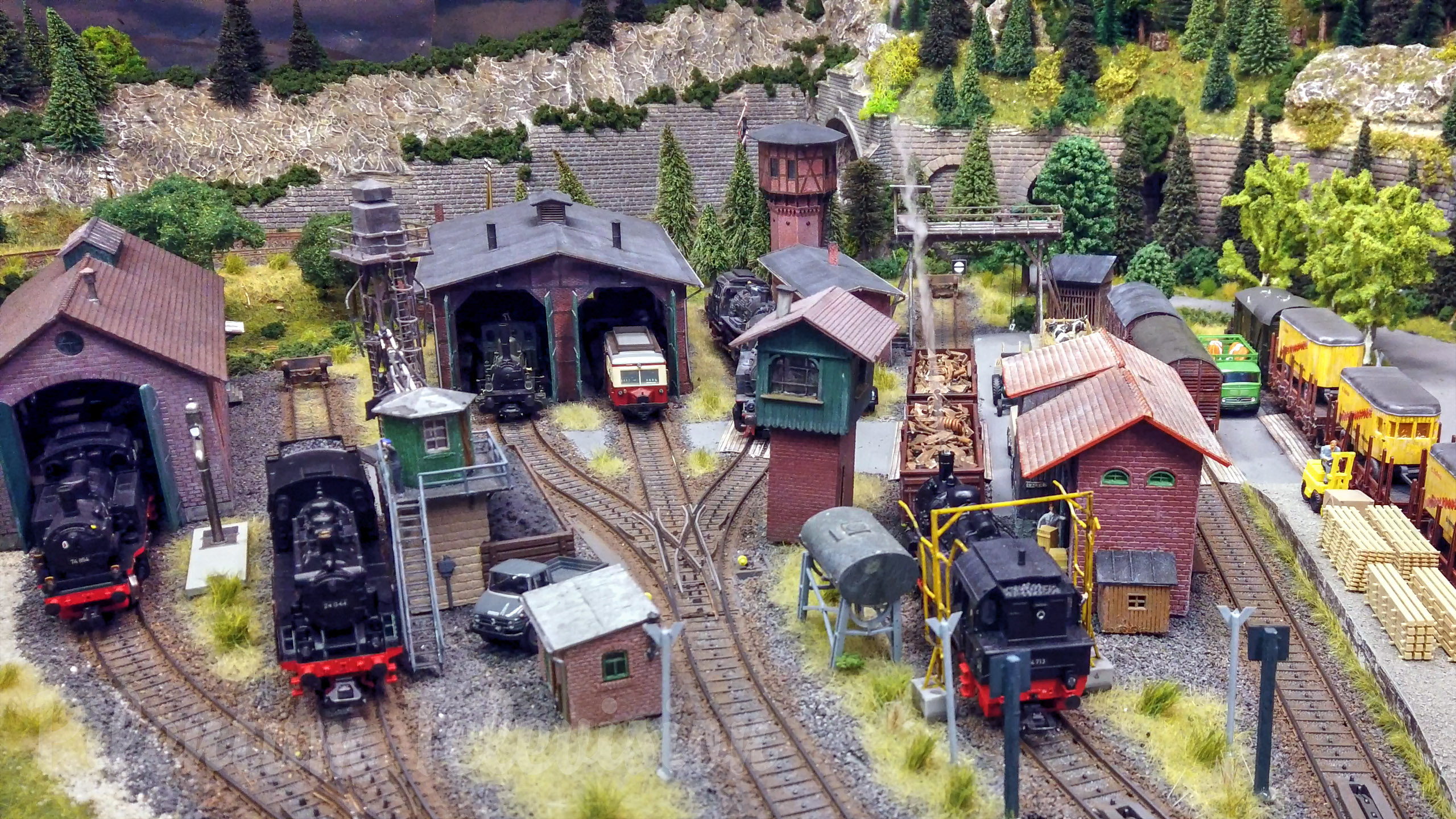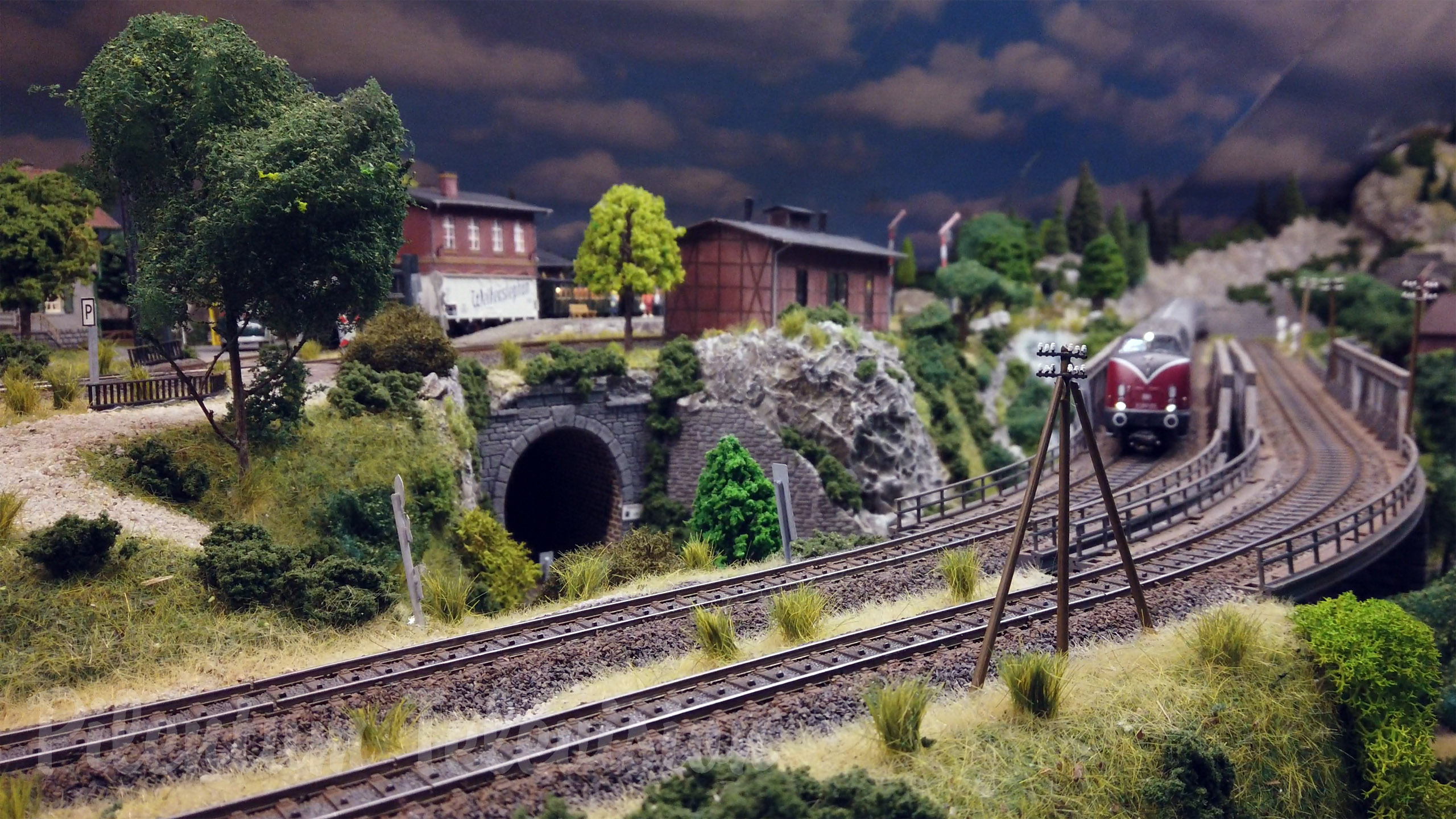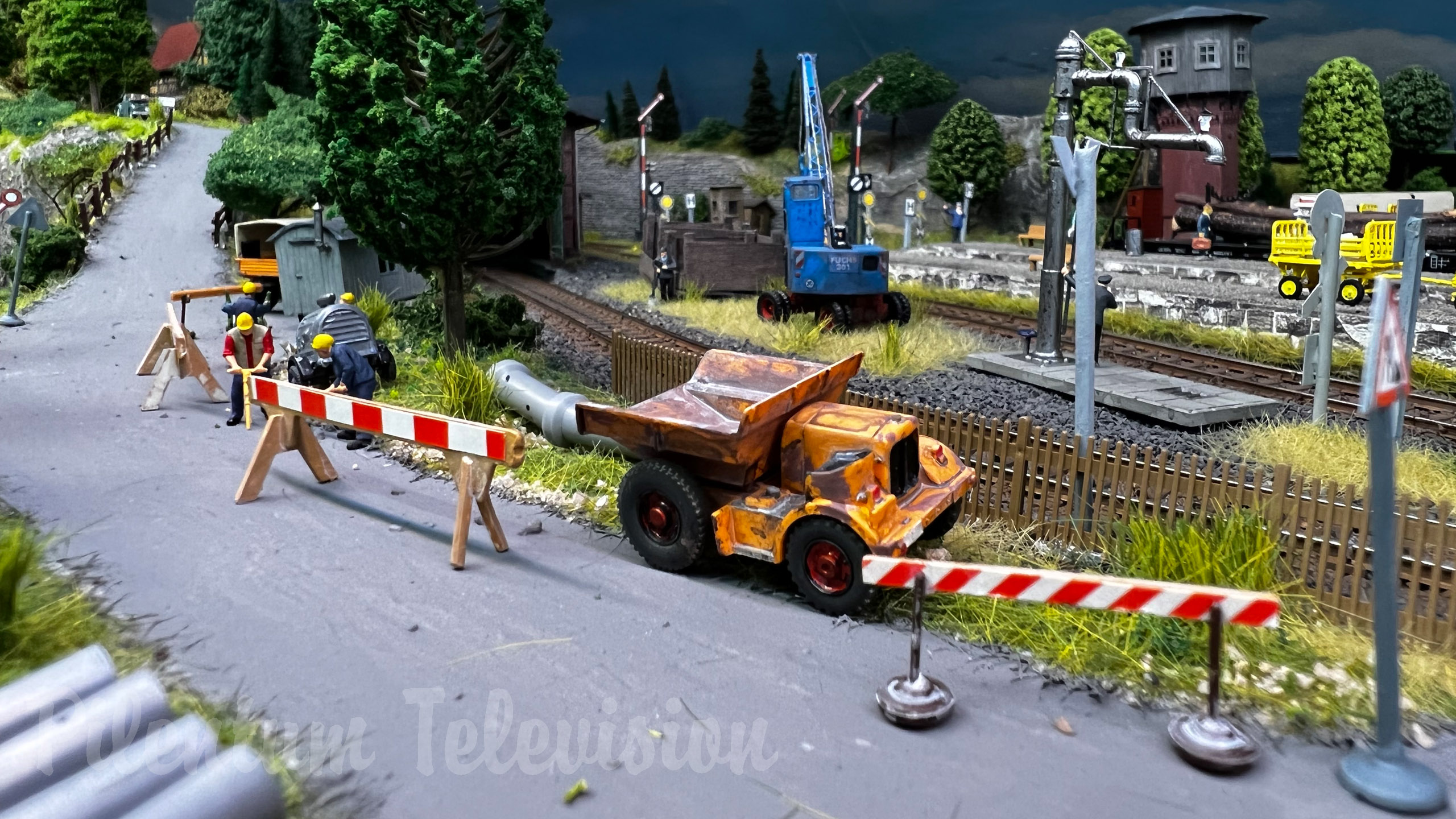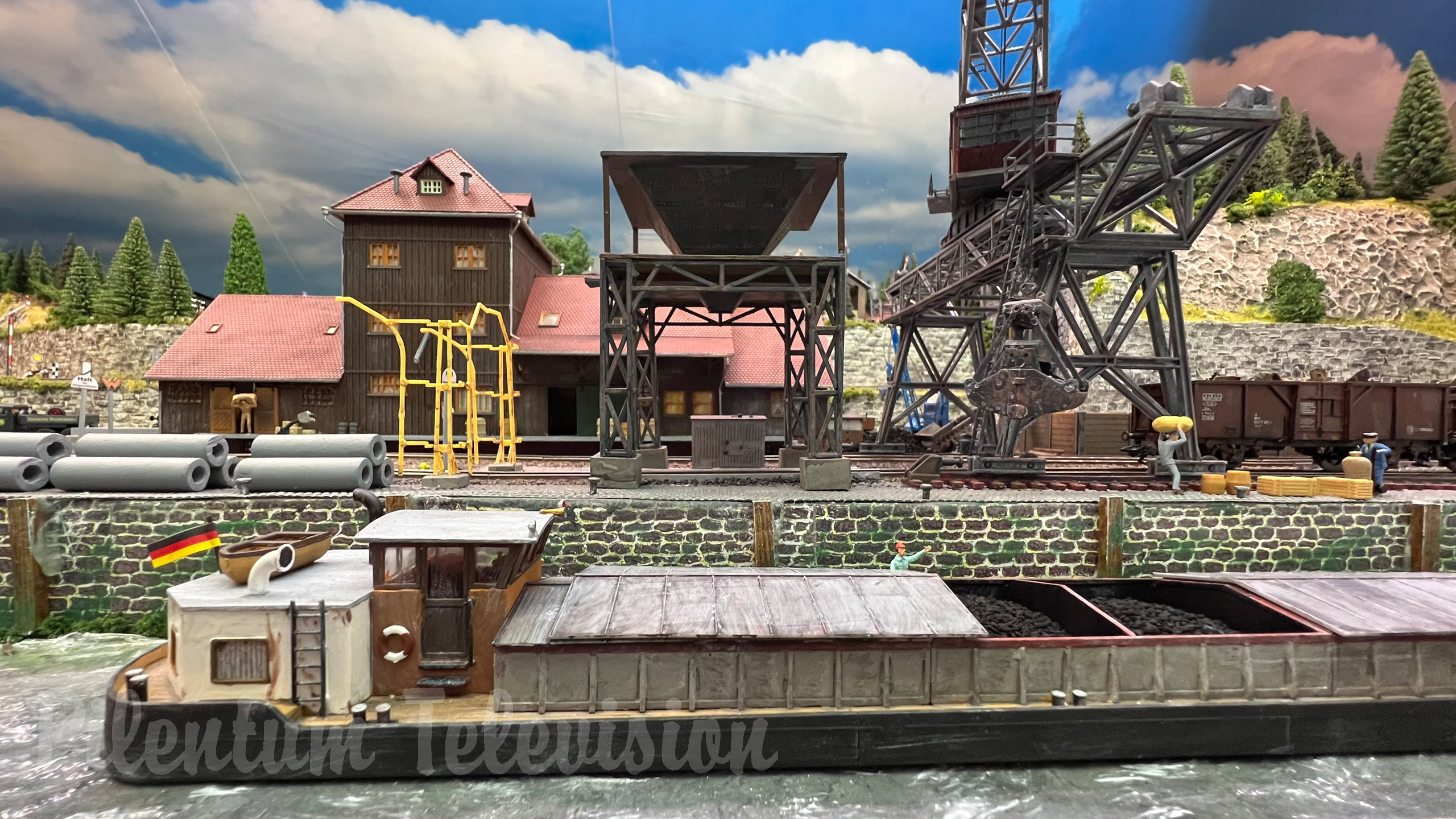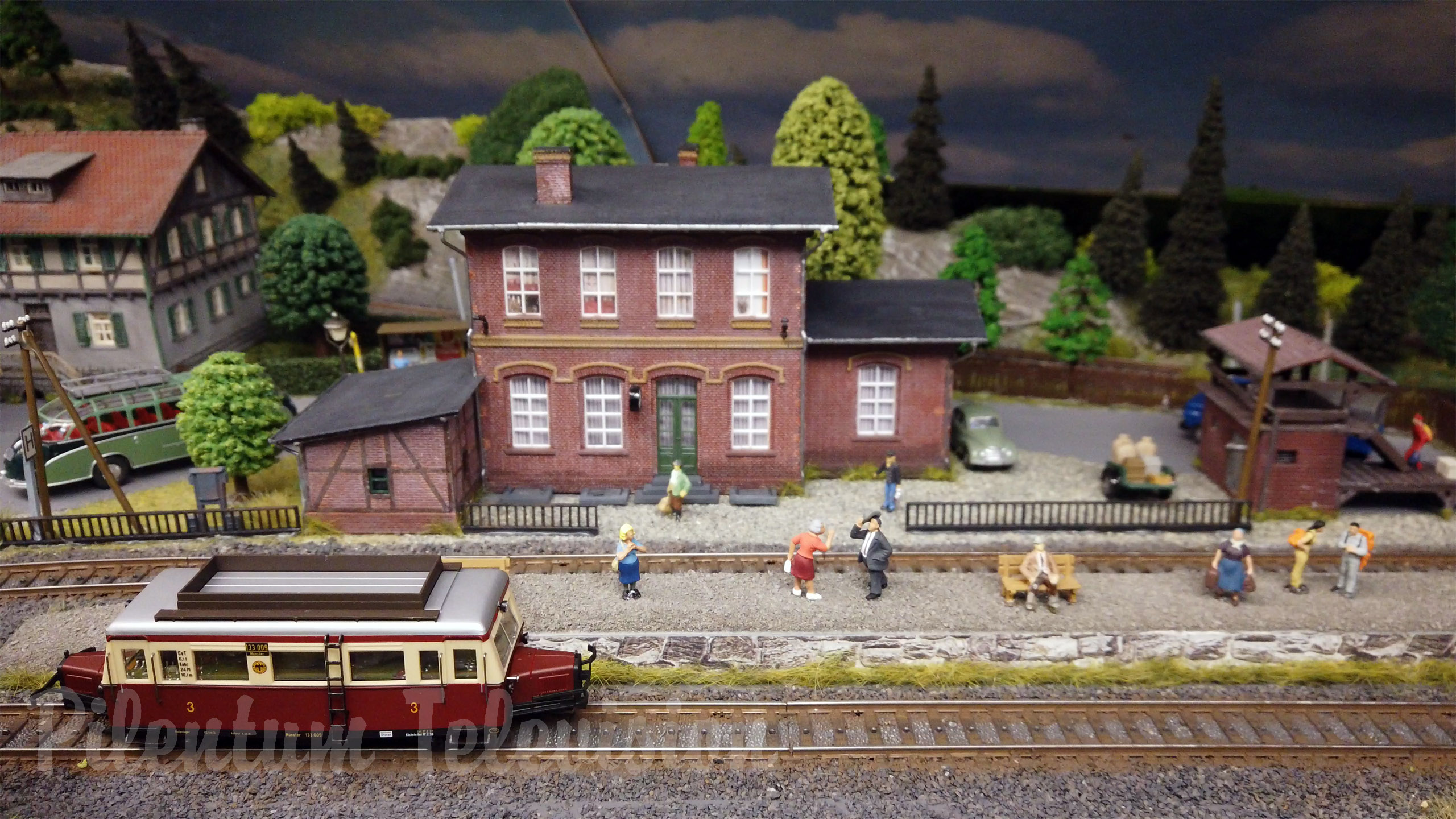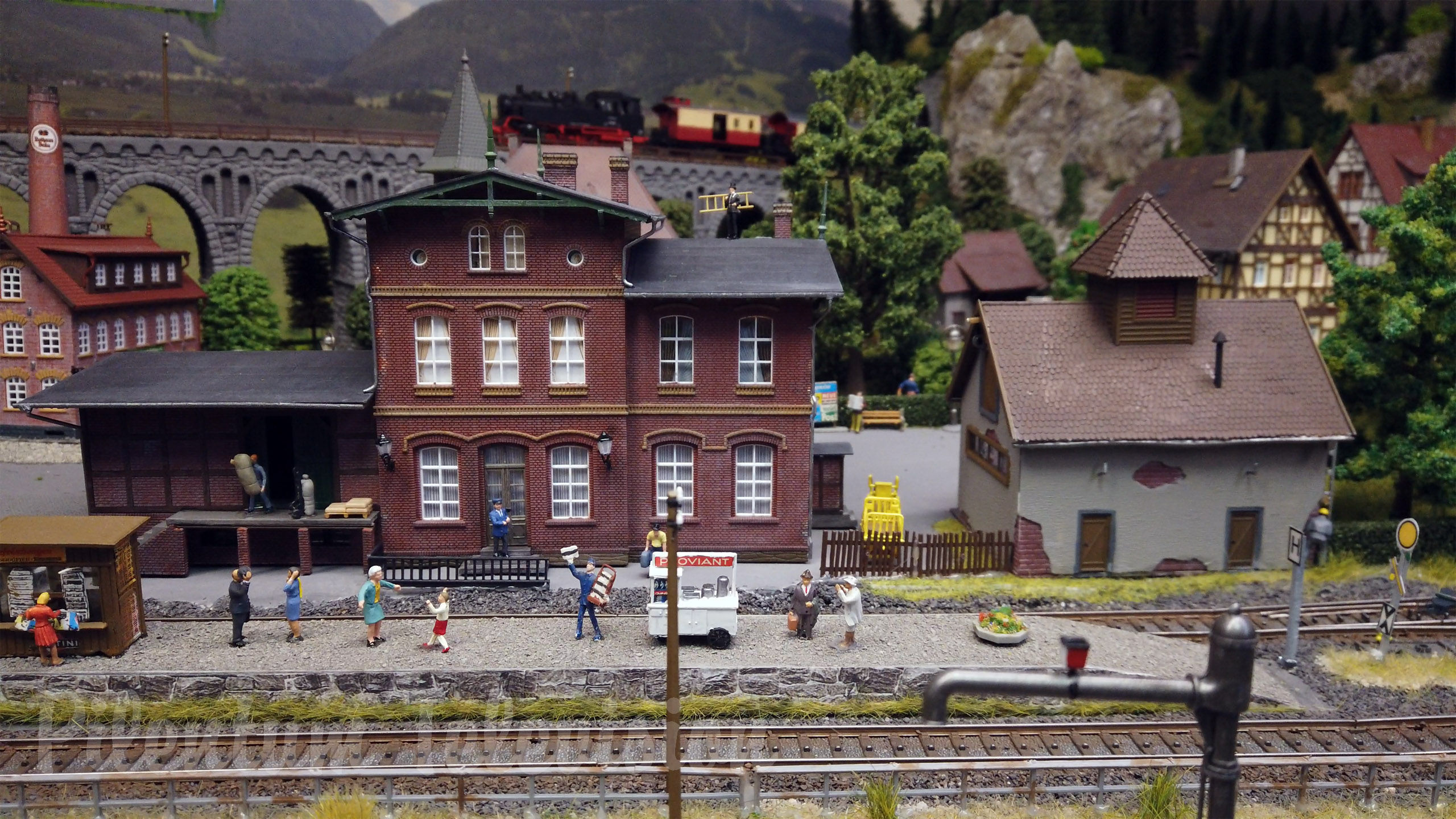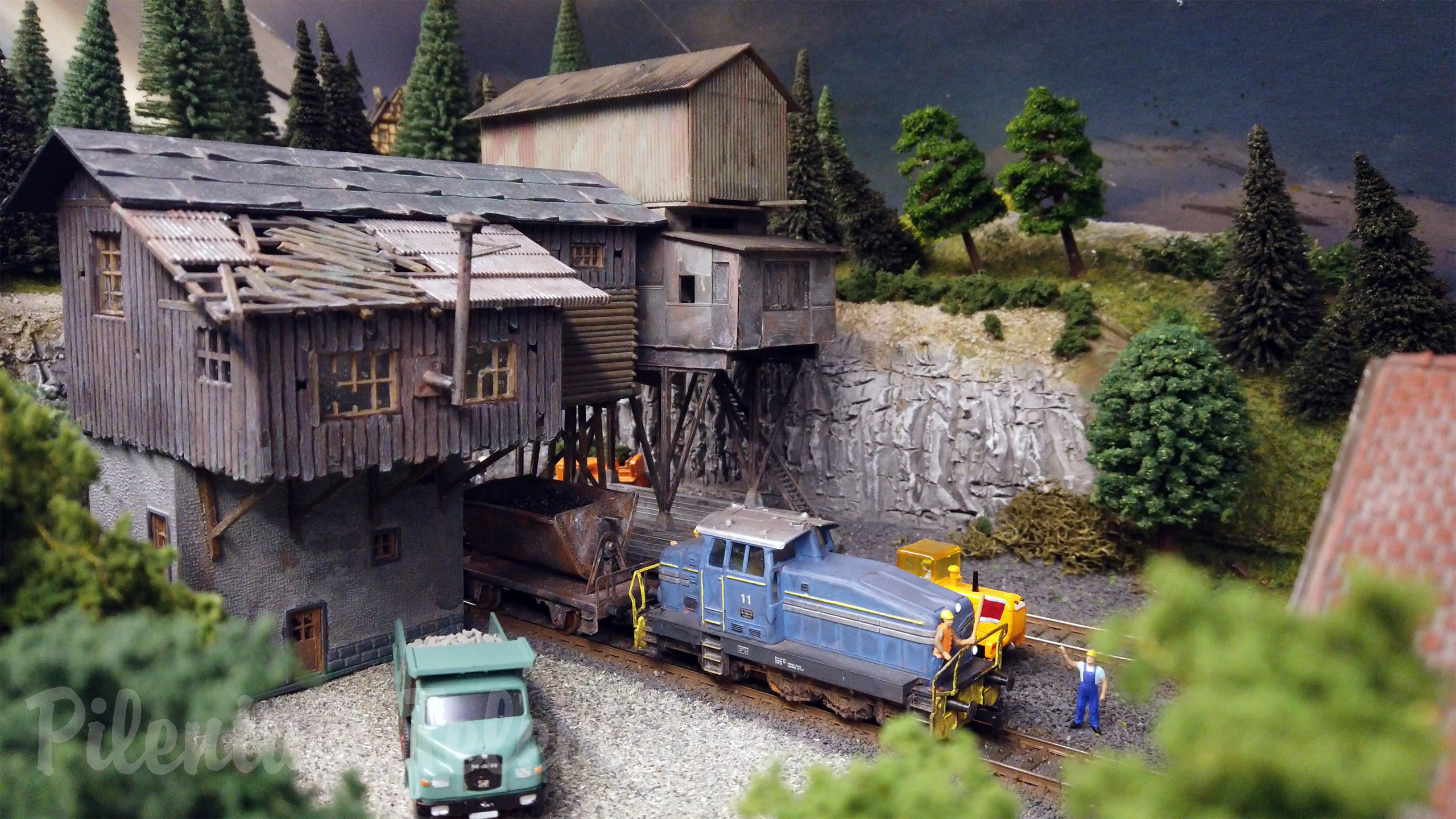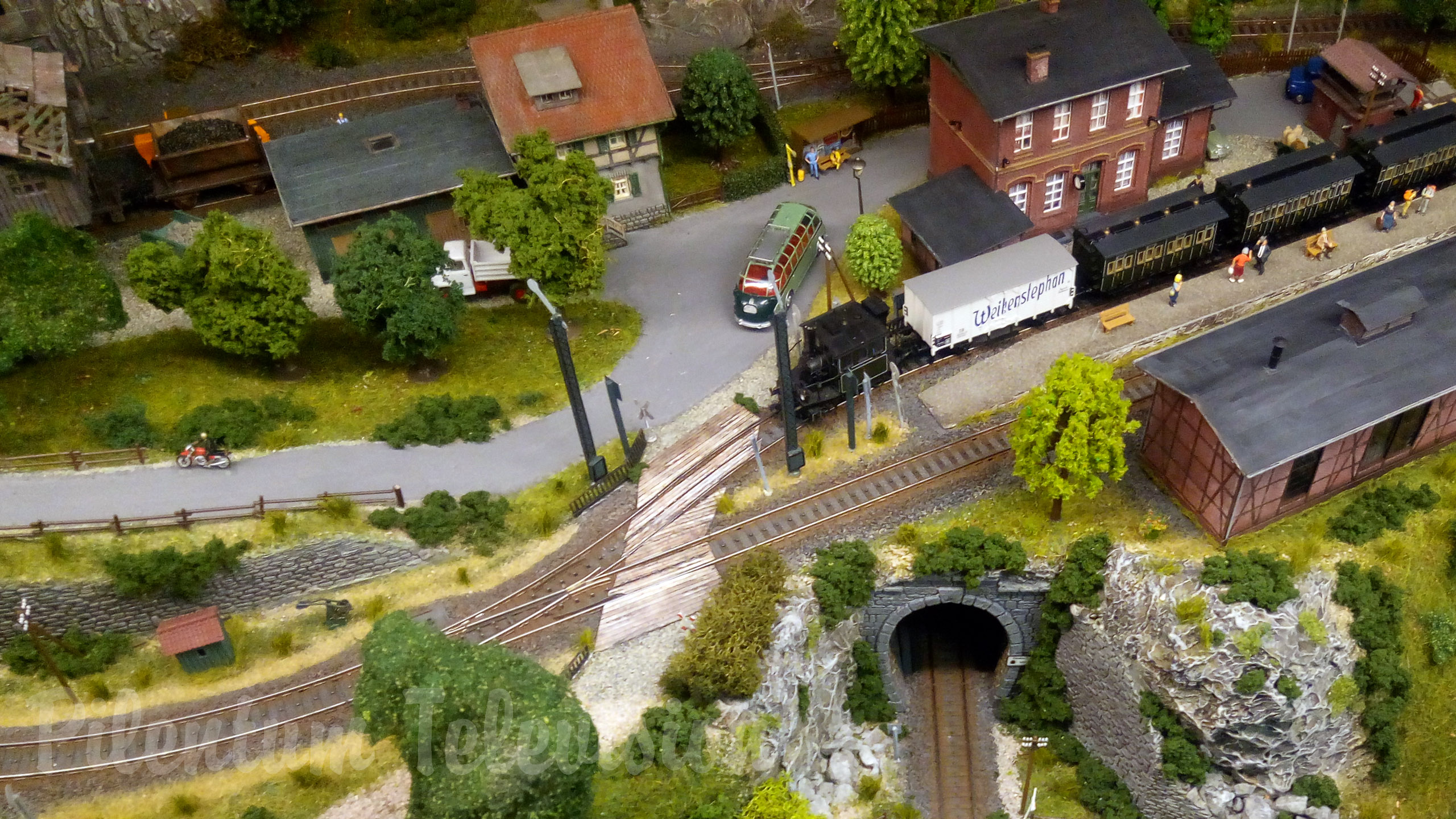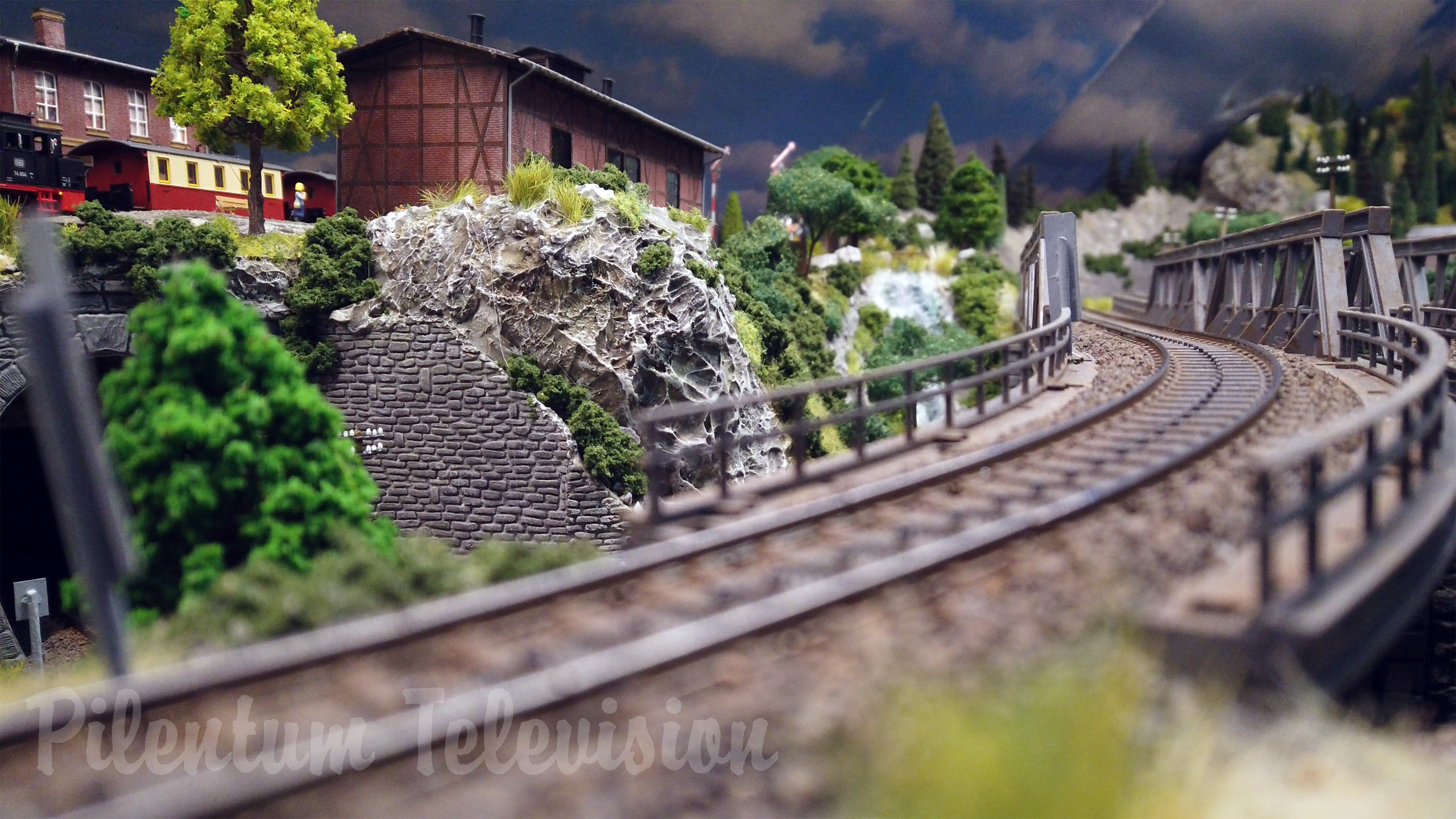 ---
---
You have spent many years building a model train layout? Wouldn't it be nice if you could present your model rail layout to the world? Pilentum Television offers you this unique opportunity: You can reach an audience of millions and present your layout on Pilentum's video channel.
---
Pilentum Television uses cookies to understand how you use this website and to improve your experience. This includes personalizing content and advertising. By continuing to use this website, you accept the use of first and third-party cookies.
PILENTUM TELEVISION
Published: May 1, 2023