---
---
Odsherreds Modeljernbane Denmark - A colourful and detailed model railway in HO scale
Pilentum Television » Videos Volume 11 » Video № 512
Description
Denmark is a beautiful country. And the railways of Denmark are also worth seeing. That's why Steef van der Straeten, Danielle van Wingerden and Gerda Hoogerwerf ("Stedahult") have modelled a famous Danish local railway, namely the Odsherredsbanen, in miniature. The Odsherred Line is a 49.4 kilometers or 30.7 miles long standard gauge single track local passenger railway line linking Holbæk with the town of Nykøbing Sjælland in the northwestern part of the island of Zealand some fifty kilometers west of Copenhagen.
The railway line was created in May 1899 to strengthen the economic development in Odsherred. The company Odsherreds Jernbane (OHJ) operated the railway until May 2003 when it merged with Høng-Tølløse Jernbane under the name Vestsjællands Lokalbaner. From 1 January 2009, the operations were taken over by Regionstog A/S and on 1 January 2015 it was merged with Lokalbanen under the name Lokaltog.
The model railway layout in HO Scale is built very simply. It is a stretch of single track over a length of five meters with a depth of 0.5 meters. The only turnouts are in the fiddle yards on the left and on the right side. The Danish miniature world is set in the 1920-1940 era, which you notice by the trains, wooden motor cars and coaches and freight cars. The model train layout shows a section of Odsherred Line between Holbæk and Nykøbing. The village of Nyled served as an example for the train stop in the middle of the model rail layout.
The unique beauty, the variety of colours and the perfect craftsmanship in model making give the model railway layout a special look. Particularly striking is the colourful yet aged, weathered replica of buildings, carriages and vehicles. Finally, it remains to mention that the HO scale layout has been named with the short but concise name "Ett stykke af Odsherreds Jernbane", i.e. a piece of the Odsherred Railway Line.
Video

Shopping
» The best deals for model trains and accessories on Amazon (US)
» Auctions for model railroading sort by number of most bids on eBay (US)
» The best offers for model trains and railway sets on Amazon (UK)
» Auctions for railway modelling sort by number of most bids on eBay (UK)
» Auctions for model trains and accessories on eBay (Canada)
» Auctions for model trains and accessories on eBay (Australia)
Images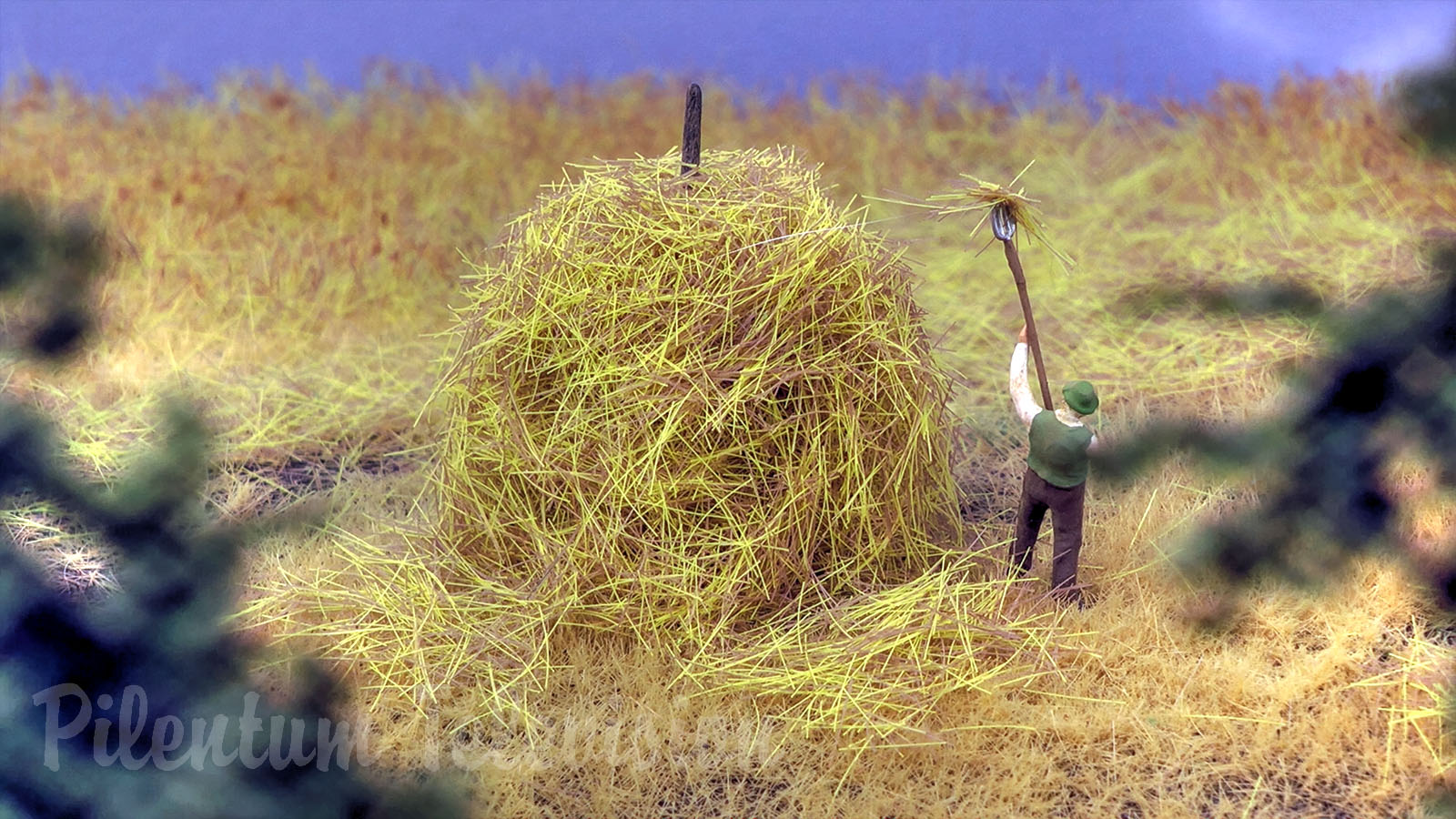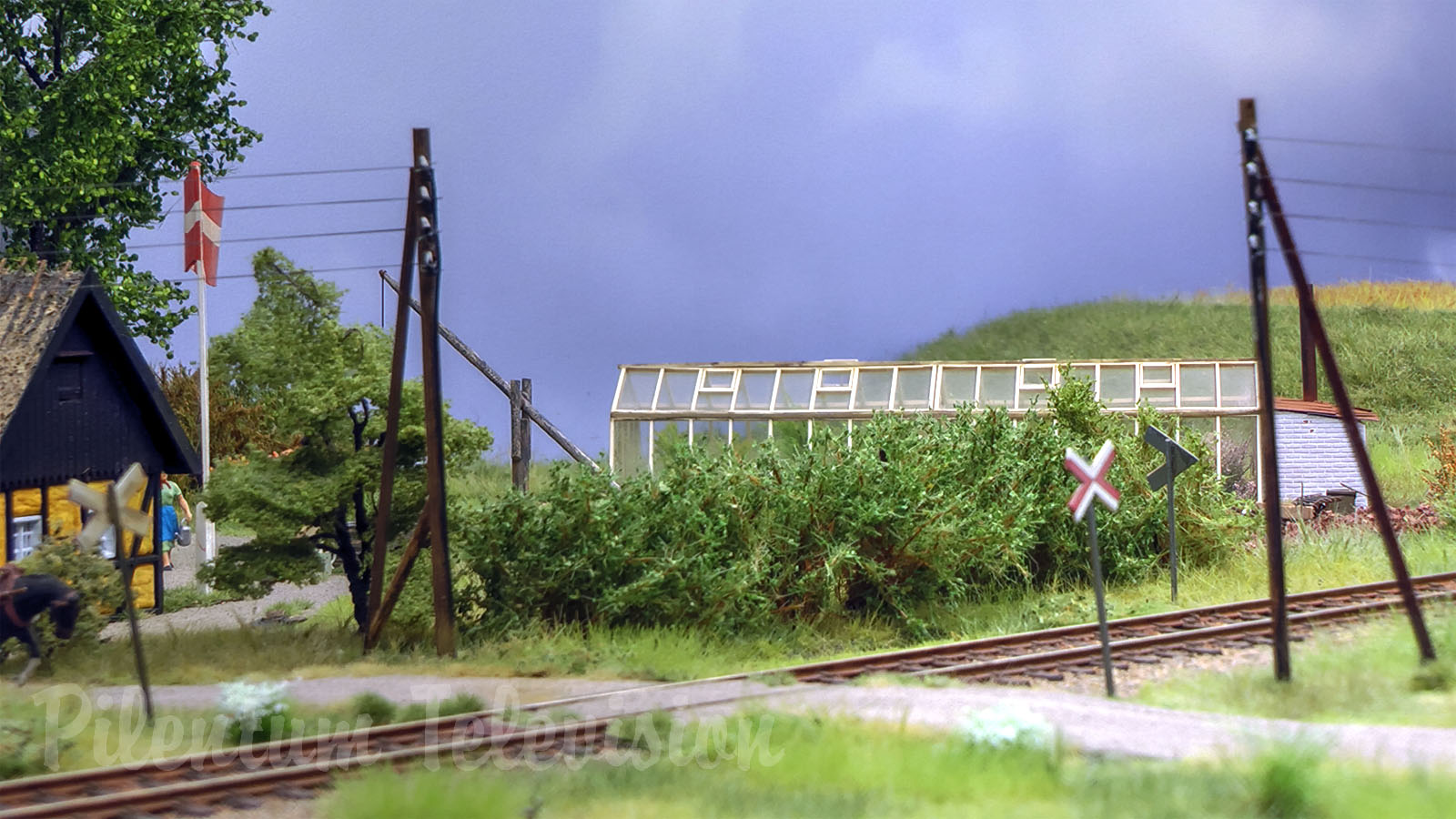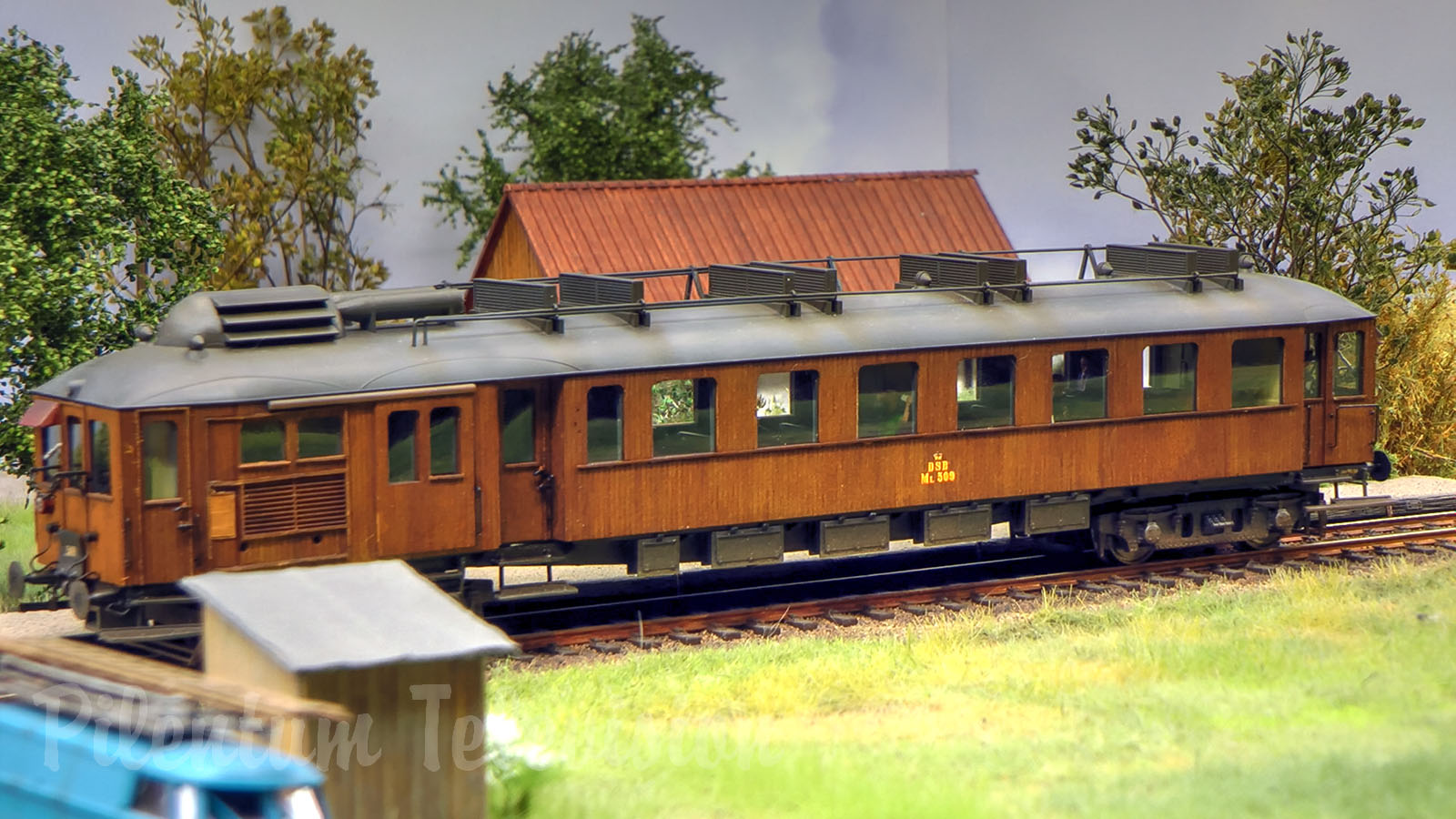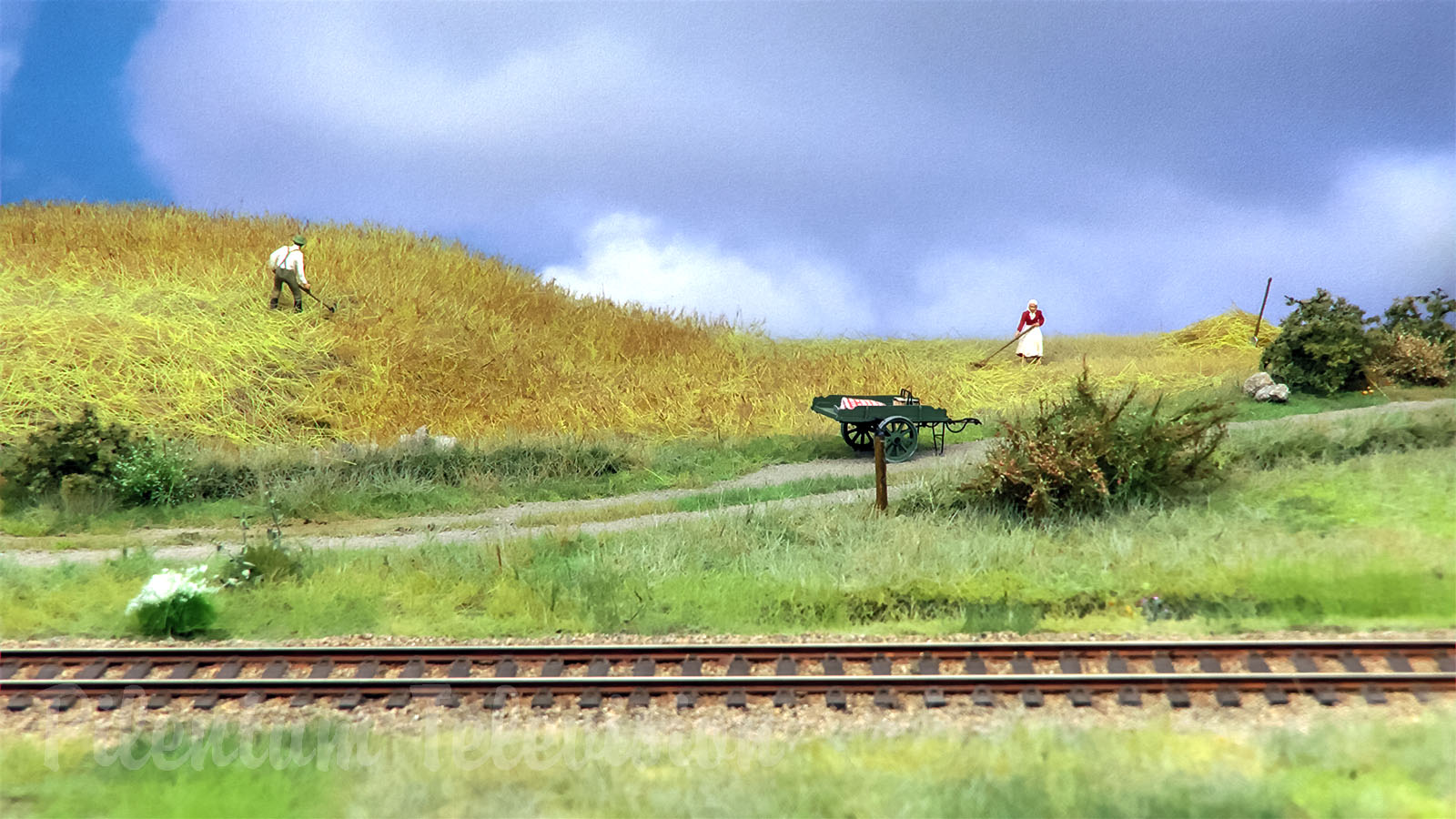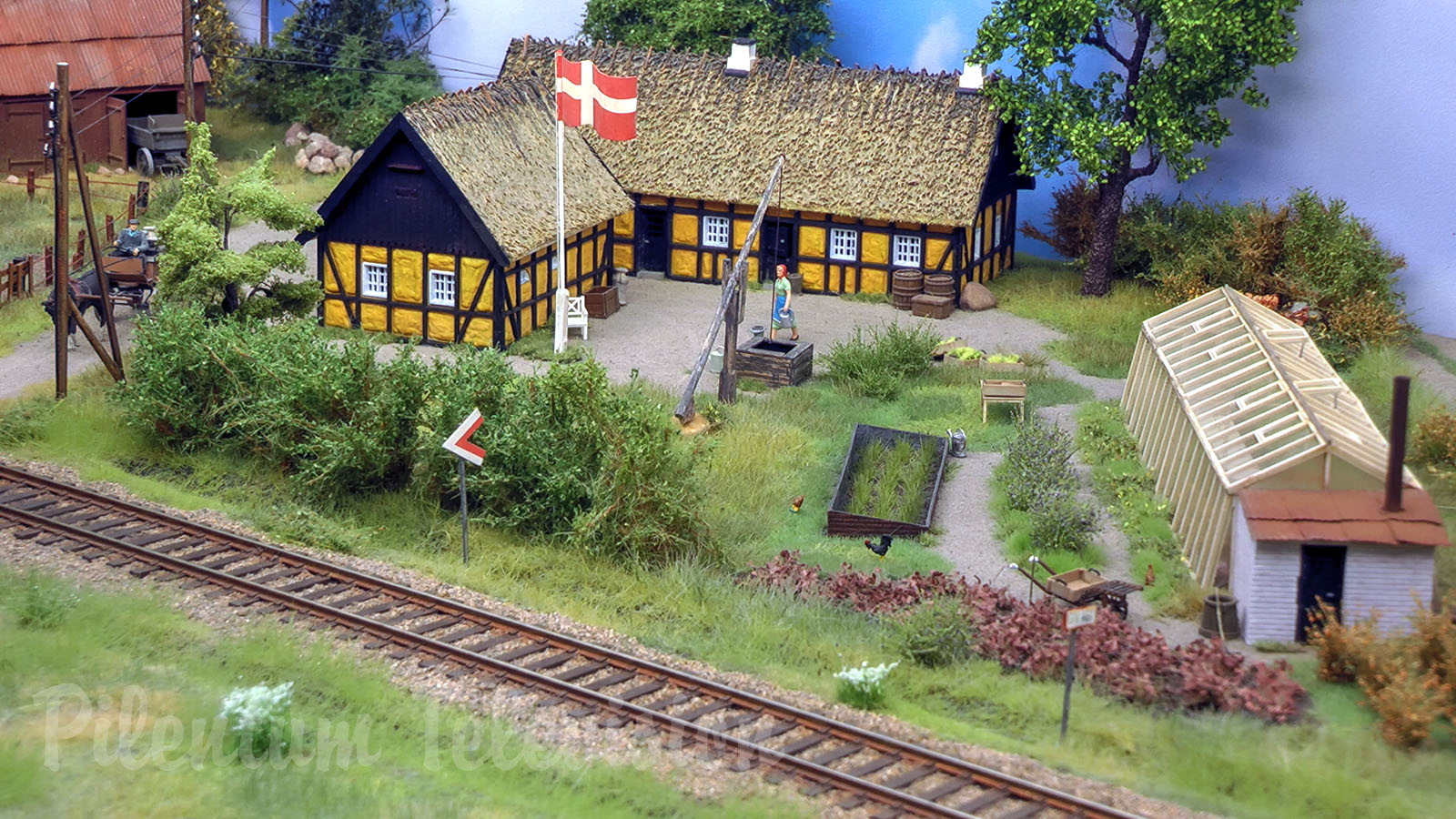 ---
---
You have spent many years building a model train layout? Wouldn't it be nice if you could present your model rail layout to the world? Pilentum Television offers you this unique opportunity: You can reach an audience of millions and present your layout on Pilentum's video channel.
---
Pilentum Television uses cookies to understand how you use this website and to improve your experience. This includes personalizing content and advertising. By continuing to use this website, you accept the use of first and third-party cookies.
PILENTUM TELEVISION
Published: May 1, 2023