---
---
N scale model train layout with Magnorail miniature cars and locomotives by Arnold and Hobbytrain
Pilentum Television » Videos Volume 11 » Video № 518
Description
Model train enthusiasts Vincent Scholtze and Frodo Weidema are known for having built impressive model railway layouts that were especially designed to be presented at model exhibitions in the Netherlands and all over Europe. Although their latest N scale model railway has been designed as a shelf layout, it can also be presented as a model rail layout for exhibitions. Therefore, the model railroad was displayed at the great model train show On TraXS 2022 and was one of the most popular model railways with the spectators, which was probably due to the impressive technology of the miniature cars.
Due to its modular design, the model railroad layout is just 2.5 m long and about 0.6 m deep. Behind the layout, a fiddle yard is connected, which extends another 0.5 m into the depth. The fiddle yard offers parking space for more than twelve train sets. Vincent Scholtze and Frodo Weidema have chosen the German Federal Railways in Era III as inspiration for their N scale layout, more precisely the 1960's, when goods trains were still pulled by steam locomotives and diesel locomotives in the Ruhr area in Germany.
The track plan is brilliant because goods trains and locomotives can shunt in the front section, while long freight trains and passenger trains can run along the rear section. Thus, in the foreground there is a large freight yard, adjoined by a small marshalling yard. On the right side, the main track leads through a tunnel into the fiddle yard, while on the left side, there is a spectacular railway bridge that has to be crossed by all model trains entering or leaving the fiddle yard.
Of course, the miniature world is also equipped with a catenary. While the wires of a true-to-scale catenary in N scale would have to have a diameter of 0.075 mm, which is hardly possible to build, the "Real Flex Catenary System" offered by the Spanish company "Model FAB N-Train" was used. These flexible wires are only 0.23 mm thick and ensure a realistic appearance of the catenary. The wires consist of a roll of thin, transparent rubber band which was airbrushed with some grey paint.
In addition, the popular miniature cars still drive around on the N scale layout. As is well known, the selection of vehicles from the Faller Car System in 1/160 scale is limited to buses and trucks. However, in order to have cars driving around the model railway layout, Vincent Scholtze and Frodo Weidema decided to use the famous "Magnorail System", in which the vehicles' movement is realised by a chain with magnets. The movement of the cars is realised by the chain, which is equipped with magnets, running under the road surface. The cars lie on a sledge, which also is equipped with small magnets that follow the magnets on the chain. The road surface is made of strong but not too thick cardboard. Magnorail recommends photo cardboard, which is available in many colours. Because the grey of the colour cardboard does not really represent an authentic street surface, the cardboard was optimised with the help of an airbrush with various veils of grey and brown shades.
Due to the main railway line, overhead lines, marshalling yard, fiddle yard, weathering on buildings and rolling stock, as well as an ingenious miniature car system based on Magnorail, Vincent Scholtze and Frodo Weidema have designed a superb model railroad layout in N scale on which steam locomotives, diesel locomotives and electric locomotives from Arnold and Hobbytrain run. These include, among others, the class E 03 (Arnold), the class E 10 or E 110 (Hobbytrain) and the class E 410 (Hobbytrain).
Video

Shopping
» The best deals for model trains and accessories on Amazon (US)
» Auctions for model railroading sort by number of most bids on eBay (US)
» The best offers for model trains and railway sets on Amazon (UK)
» Auctions for railway modelling sort by number of most bids on eBay (UK)
» Auctions for model trains and accessories on eBay (Canada)
» Auctions for model trains and accessories on eBay (Australia)
Images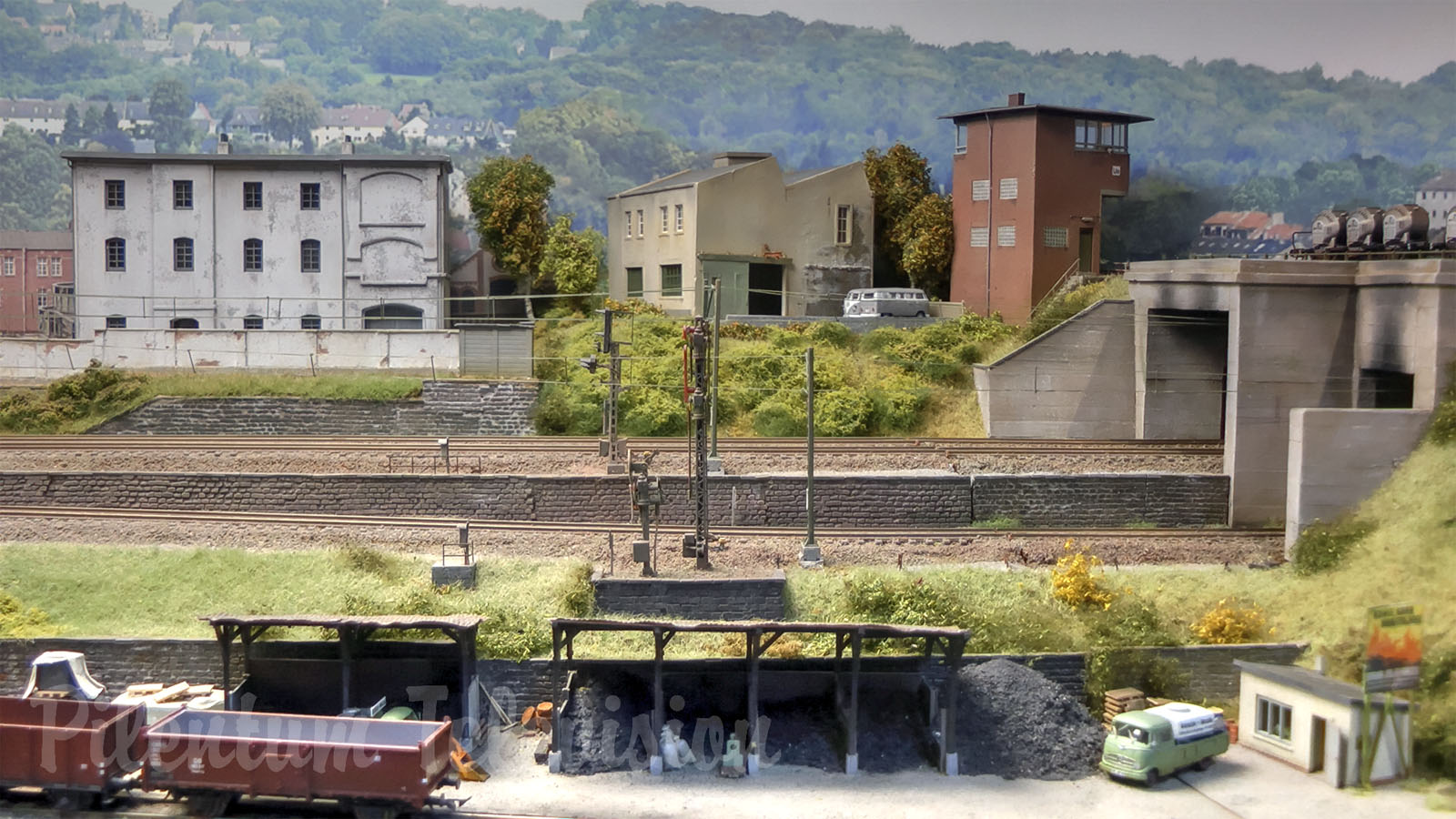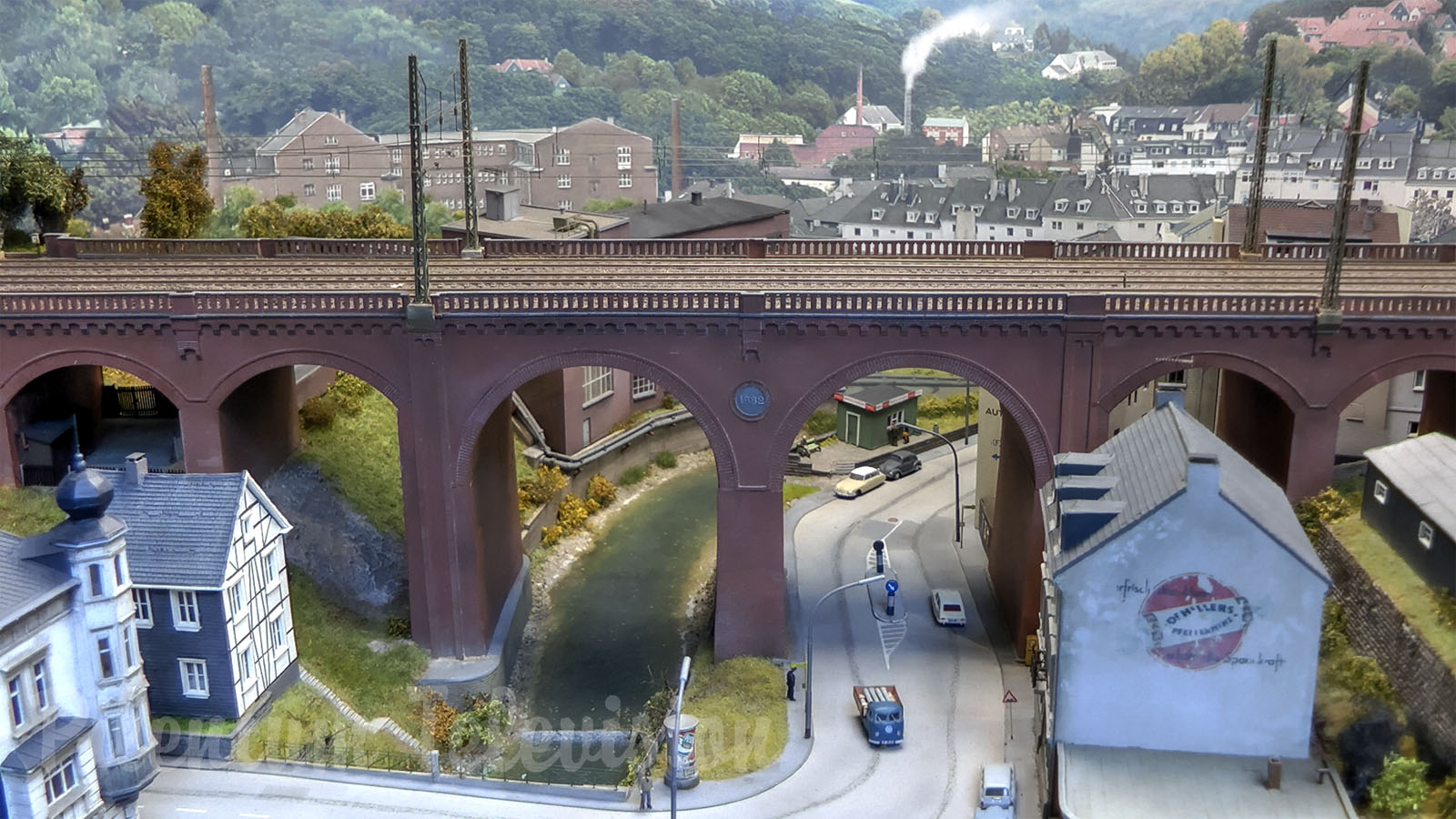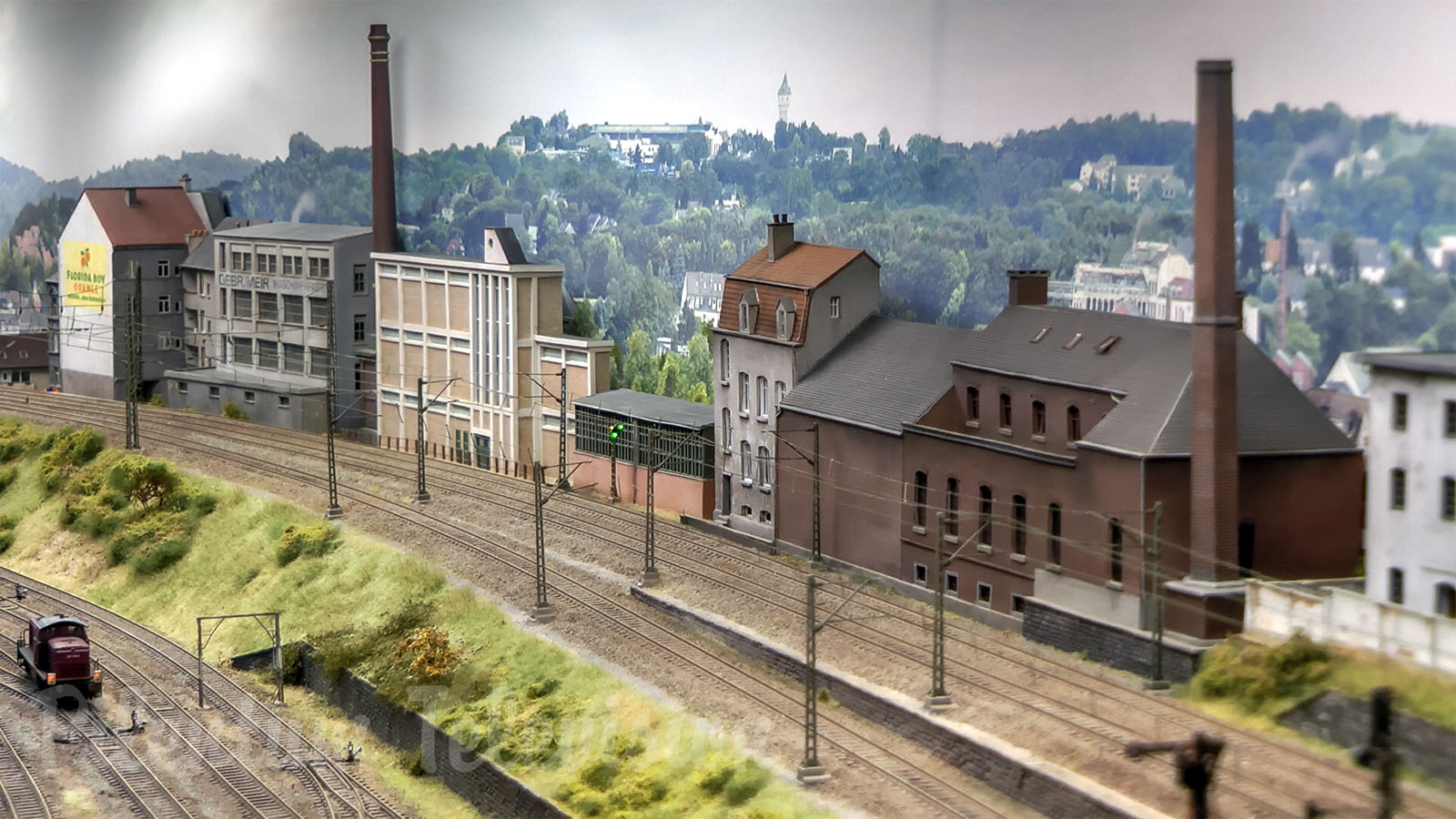 ---
---
You have spent many years building a model train layout? Wouldn't it be nice if you could present your model rail layout to the world? Pilentum Television offers you this unique opportunity: You can reach an audience of millions and present your layout on Pilentum's video channel.
---
Pilentum Television uses cookies to understand how you use this website and to improve your experience. This includes personalizing content and advertising. By continuing to use this website, you accept the use of first and third-party cookies.
PILENTUM TELEVISION
Published: May 1, 2023