---
---
Model trains in Russia - One of the most beautiful HO scale model railway layouts - Макет Золотого кольца России
Pilentum Television » Videos Volume 10 » Video № 490
Description
From Russia with love comes this magical model train layout, which is called "Show Model of the Golden Ring of Russia", respectively "Макет Золотого кольца России". This superb model railway exhibition is integrated in the fantastic model railroad museum that opened almost two years ago in the city of Yaroslavl, about 280 kilometres north of Moscow. On 300 square meters, the most famous buildings and sights of the cities of the so-called "Golden Ring of Russia" were modelled in HO scale. The Golden Ring of Russia unites old cities and ancient towns which preserve the memory of key events in Russian history. These towns feature unique monuments of Russian architecture, including kremlins, monasteries, cathedrals and churches. Finally, these towns are among the most picturesque in Russia.
In the last two years, a wonderful miniature world in 1/87 scale has been created under strict secrecy and under the leadership of Andrei Nazarov. At its core, there is an over 80 square meter model train layout on which numerous Russian locomotives and trains run. As best as possible, the model makers have tried to recreate almost every major town in the Golden Ring of Russia and its prominent landmarks. Instead of bare wall surfaces or background wallpaper, magical-looking video projections are used to bring the model railway show to life. The nightly fireworks and the illumination of the buildings look incredibly beautiful during the cab ride that Pilentum Television presents in this video.
In addition to the rolling stock, the popular miniature cars are also on the move on the layout. Currently, there are over 50 vehicles in operation. Furthermore, every other square inch of this miniature world is also full of stories and events from everyday life in Russia. Similar to the great "Miniatur Wunderland" in Hamburg, Germany, firefighters in Yaroslavl rush to a major fire, football fans celebrate in the stadium and tourists enjoy skiing and snowboarding on the slopes in Kostroma. While St. Michael's Church is one of the attractions in Germany's Miniature World, the Rostov Kremlin takes center stage in Russia's Miniature World.
The staff of the model railway museum is supported by four computers to control the rail traffic. In addition to a large control room, numerous video cameras exist in the staging yards and fiddle yards to monitor rail operations. A total of 5,163 inhabitants populate the train layout, experiencing the change from day to night every ten minutes. At night, more than 40,000 LEDs sparkle and transform the model world into a marvel of technology. The model railroad in Yaroslavl, Russia, is one of the most modern, innovative and beautiful exhibitions for model railroading and railway modelling in the world.
Video

Shopping
» The best deals for model trains and accessories on Amazon (US)
» Auctions for model railroading sort by number of most bids on eBay (US)
» The best offers for model trains and railway sets on Amazon (UK)
» Auctions for railway modelling sort by number of most bids on eBay (UK)
» Auctions for model trains and accessories on eBay (Canada)
» Auctions for model trains and accessories on eBay (Australia)
Images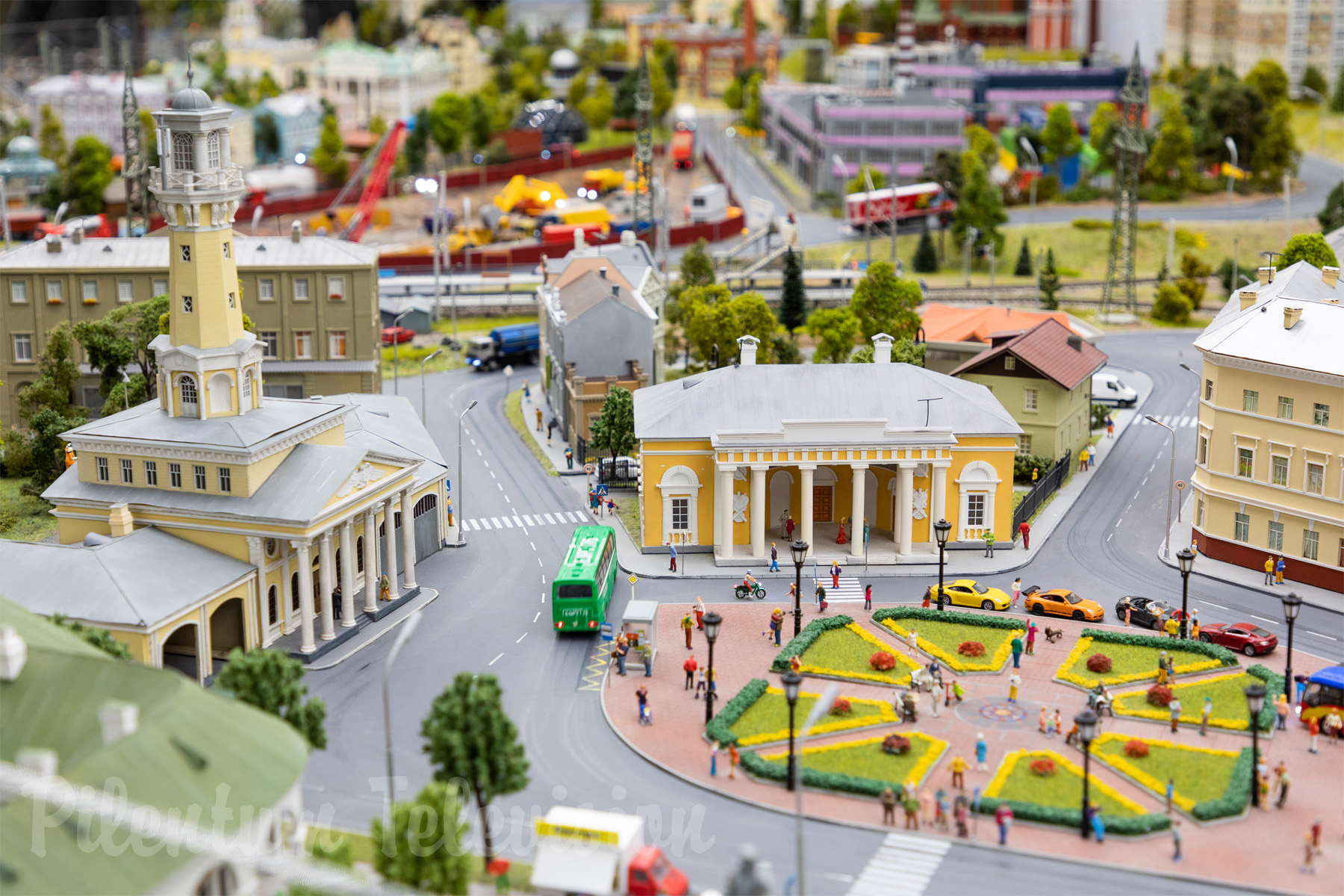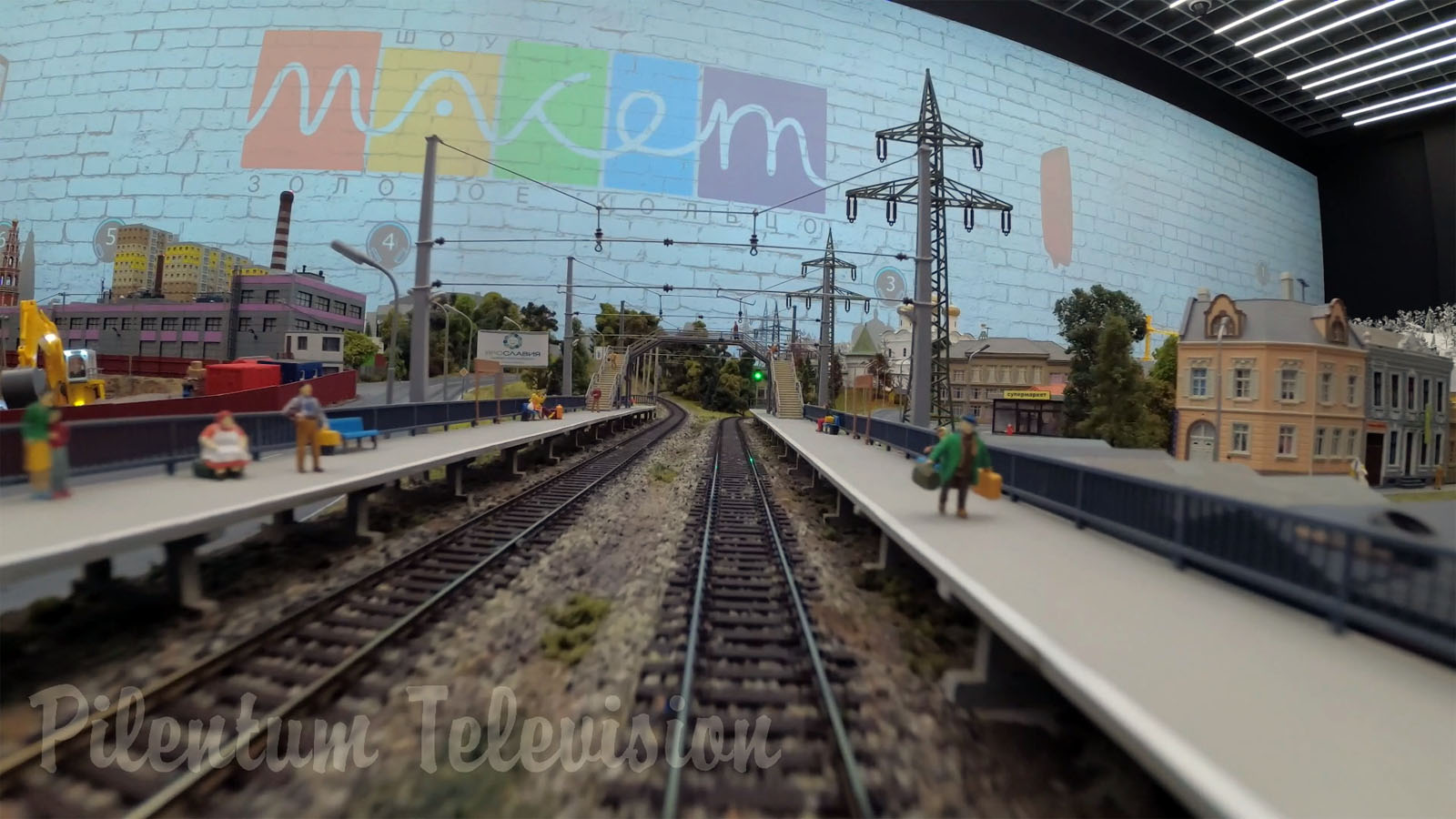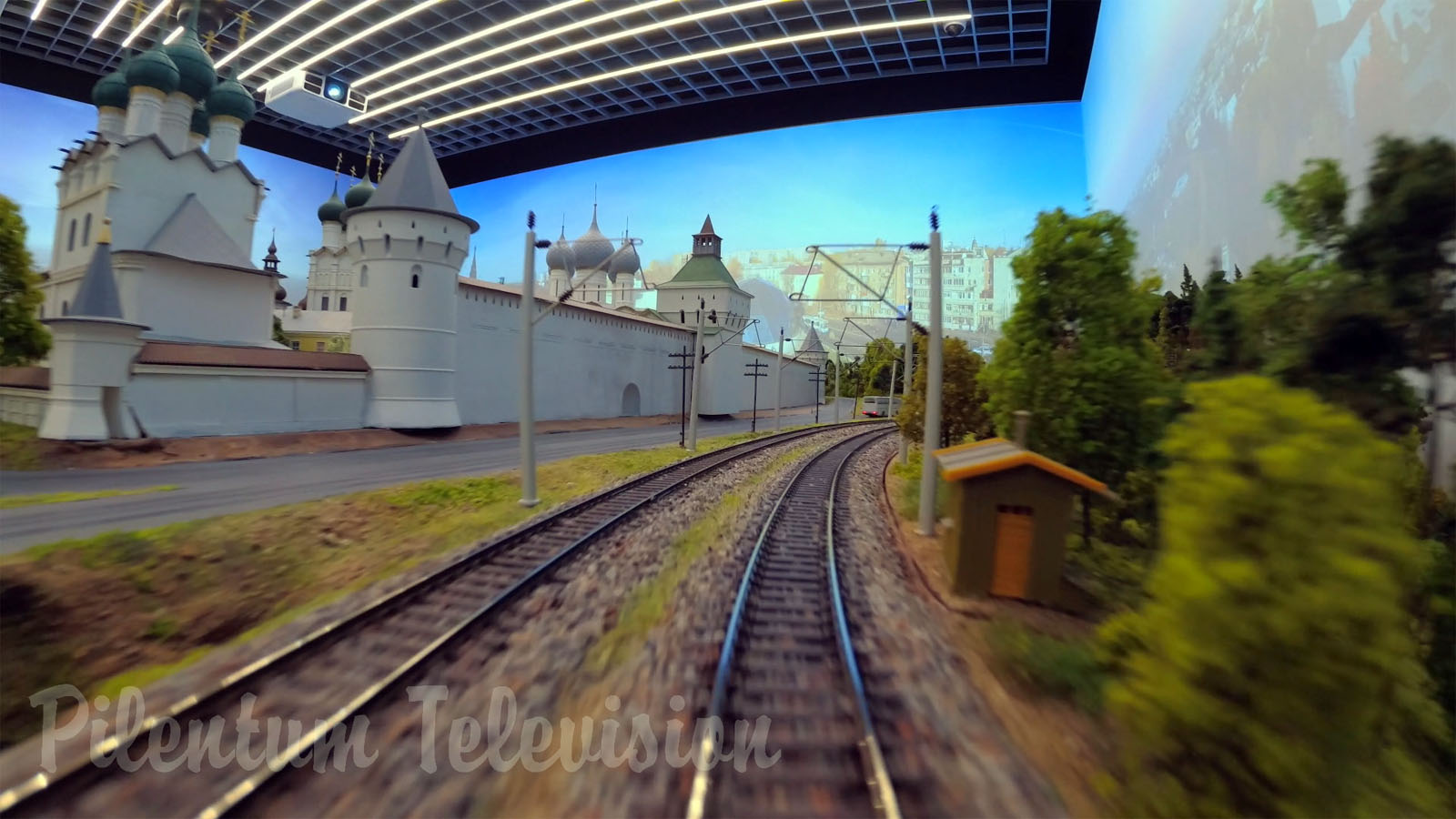 ---
---
You have spent many years building a model train layout? Wouldn't it be nice if you could present your model rail layout to the world? Pilentum Television offers you this unique opportunity: You can reach an audience of millions and present your layout on Pilentum's video channel.
---
Pilentum Television uses cookies to understand how you use this website and to improve your experience. This includes personalizing content and advertising. By continuing to use this website, you accept the use of first and third-party cookies.
PILENTUM TELEVISION
Published: May 1, 2023