---
---
Model Railway Diorama of Maeklong Train Market - Model Railroading and Scratch Building at its Best - On30 Layouts
Pilentum Television » Videos Volume 11 » Video № 503
Description
Sometimes it is unbelievable what masterpieces of art are created in model railroading or railway modelling. If model railroad layouts or model railway layouts look like a work of art, then these miniature worlds definitely need to be presented on Pilentum Television. However, have you ever heard of the Maeklong Railway Market in Thailand or the Ga Long Bien Railway Station in Vietnam? In this video, we discover an Asian model train diorama that features scratch building, weathering and lovely details.
The Maeklong Railway is a narrow gauge railway that runs for nearly 65 kilometers (40 miles) in central Thailand. It was originally opened as a goods line, transporting produce from the surrounding countryside to the Bangkok markets. At the beginning of the 20th century, the Government of Thailand electrified some sections of the railway line, turning it into an interurban tramway. Later steam-hauled and diesel-hauled trains replace the old tramcars. The most important thing to know: The railway is nicknamed "umbrella pulldown market" because of its route through a food market. This fresh food market is centred directly on the Maeklong Railway's track. Whenever a train approaches, the awnings and shop fronts are moved back from the rails, to be replaced once the train has passed.
Model designer Thomas Schmid explains, that the trigger for the construction of this model rail show layout was the longing for exotic countries and foreign cultures. Wildly honking, the Maeklong tram makes its way through the market street, fascinated Thomas Schmid so much that he wanted to build this spectacular and colorful market scene in 1/35 scale. He became more and more involved with Asian railroad culture and also found the Ga Long Biên Railway Station of the Vietnamese state railroad in Hanoi, which was to serve as a further prototype for his small miniature world. These short words can be used to describe the story of building this cute On30 layout.
In the center of the approximately one meter wide diorama, we discover a floating market, which divides the diorama into two sections: On the left side, the Ga Long Biên Railway Station with its level crossing, its half-barrier gates and its typical street life is located, while on the right side, the replica of the Maeklong Railway Market with its awnings and shop fronts is situated. Overloaded trucks, funny transport vehicles, loving details and the rickety streetcar perfectly complete the Asian diorama.
Video

Shopping
» The best deals for model trains and accessories on Amazon (US)
» Auctions for model railroading sort by number of most bids on eBay (US)
» The best offers for model trains and railway sets on Amazon (UK)
» Auctions for railway modelling sort by number of most bids on eBay (UK)
» Auctions for model trains and accessories on eBay (Canada)
» Auctions for model trains and accessories on eBay (Australia)
Images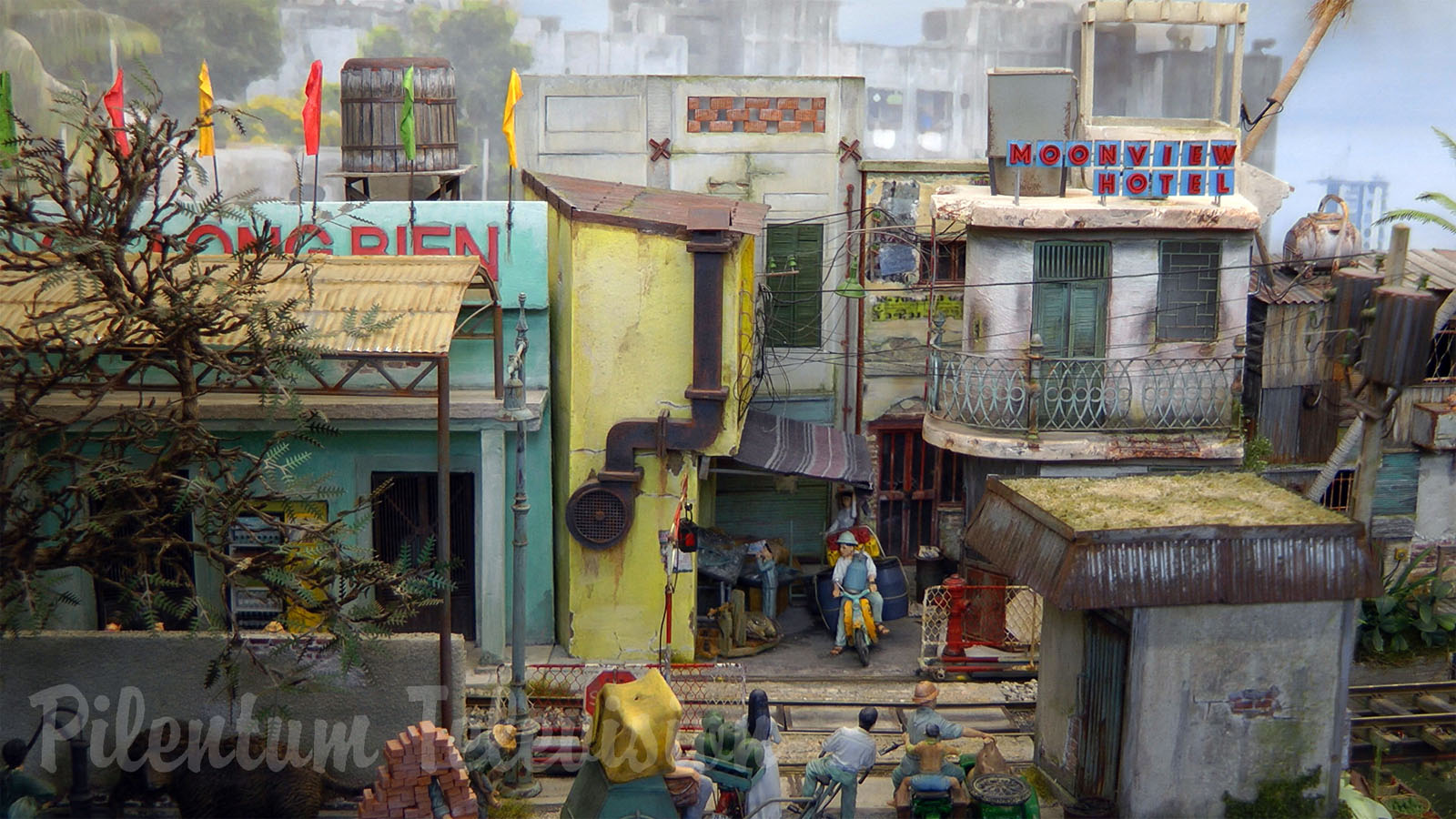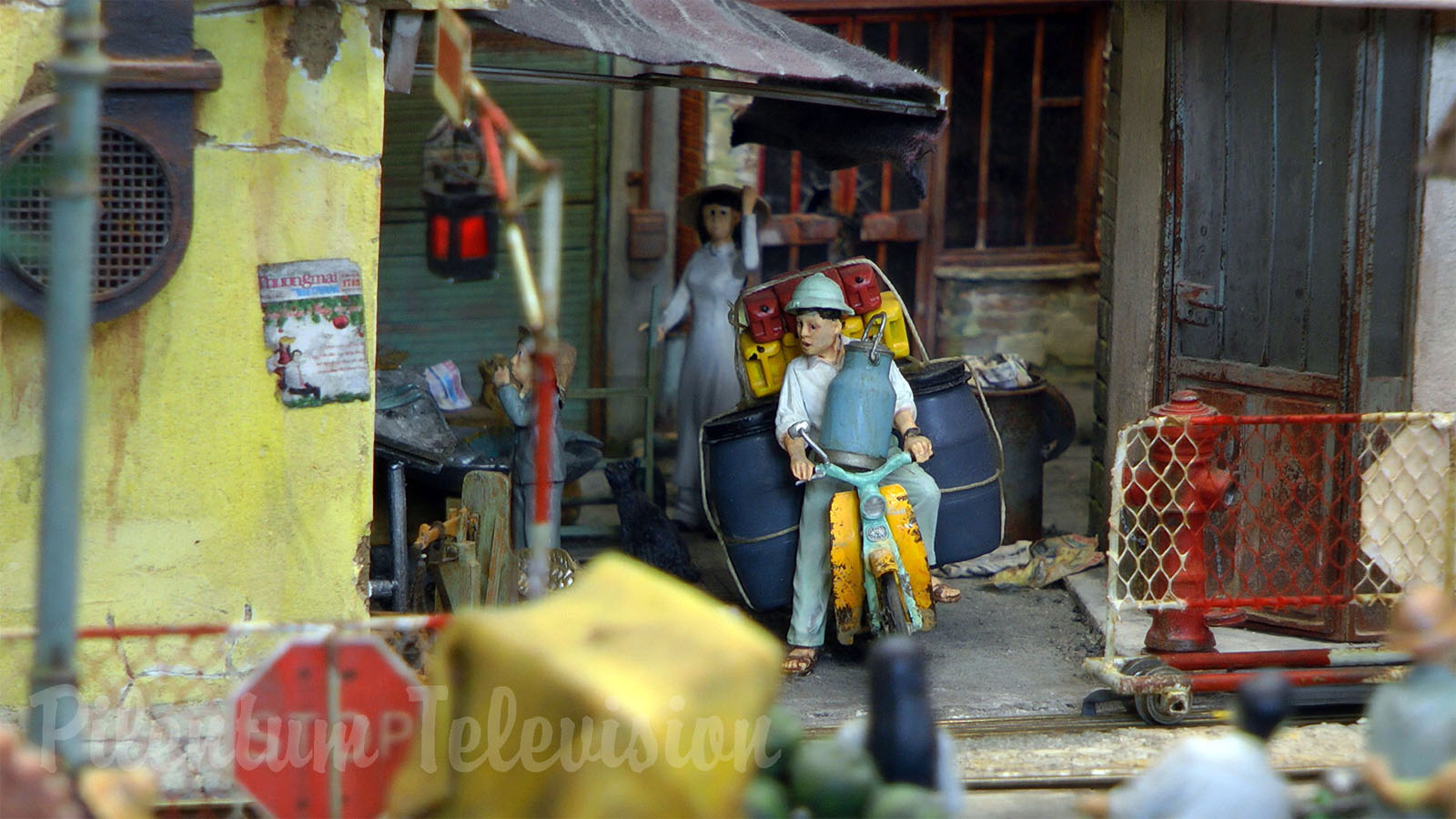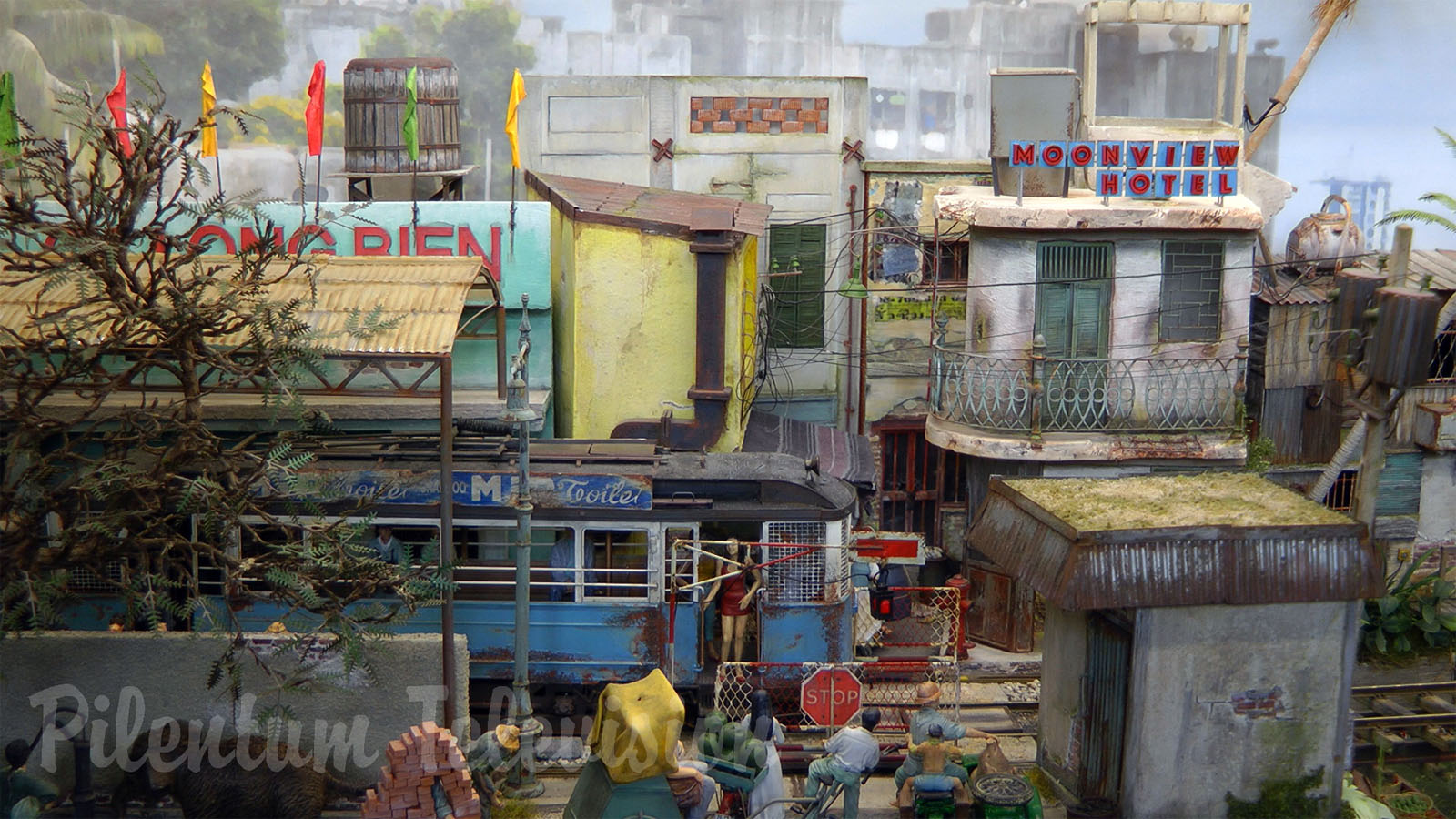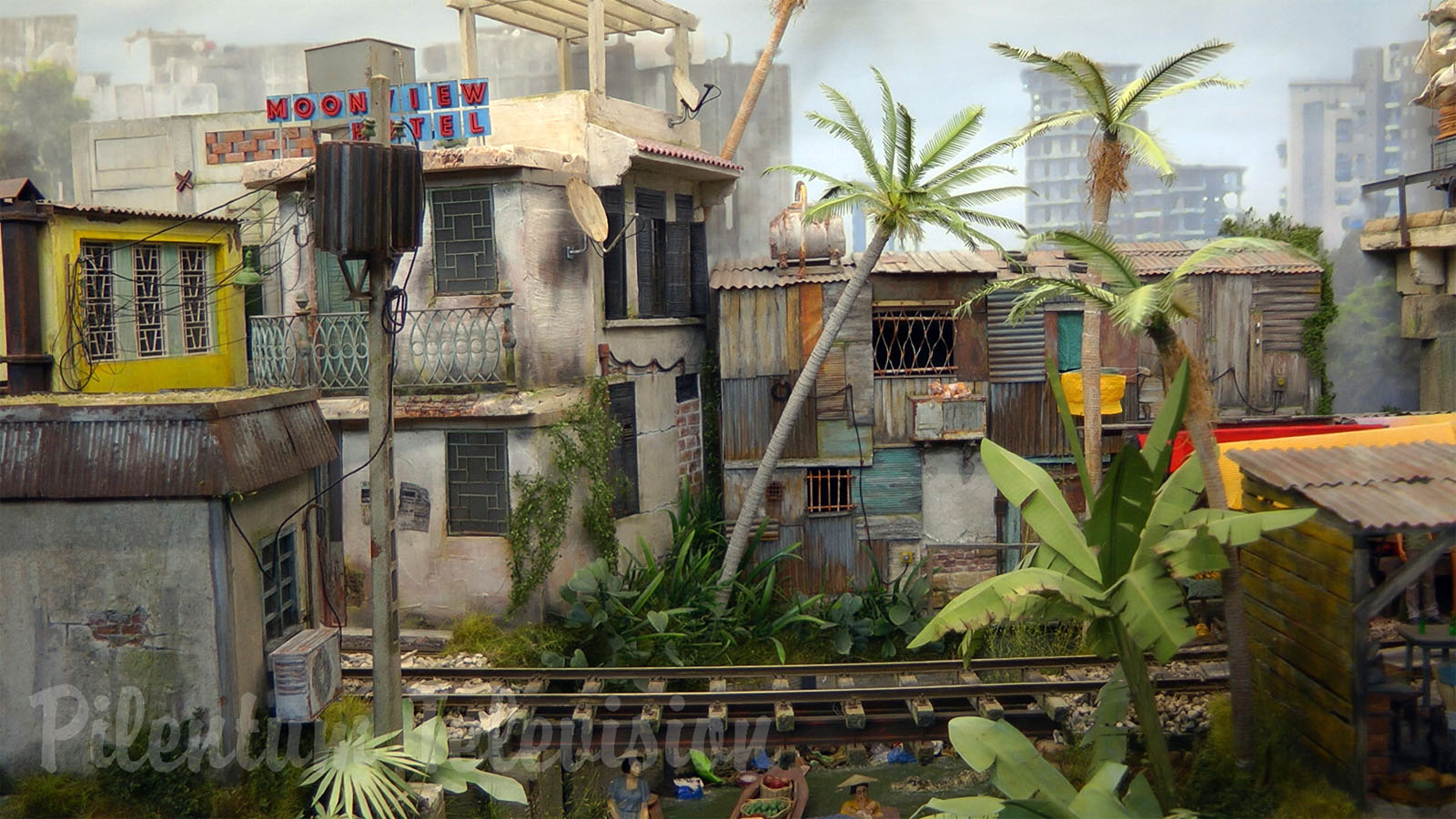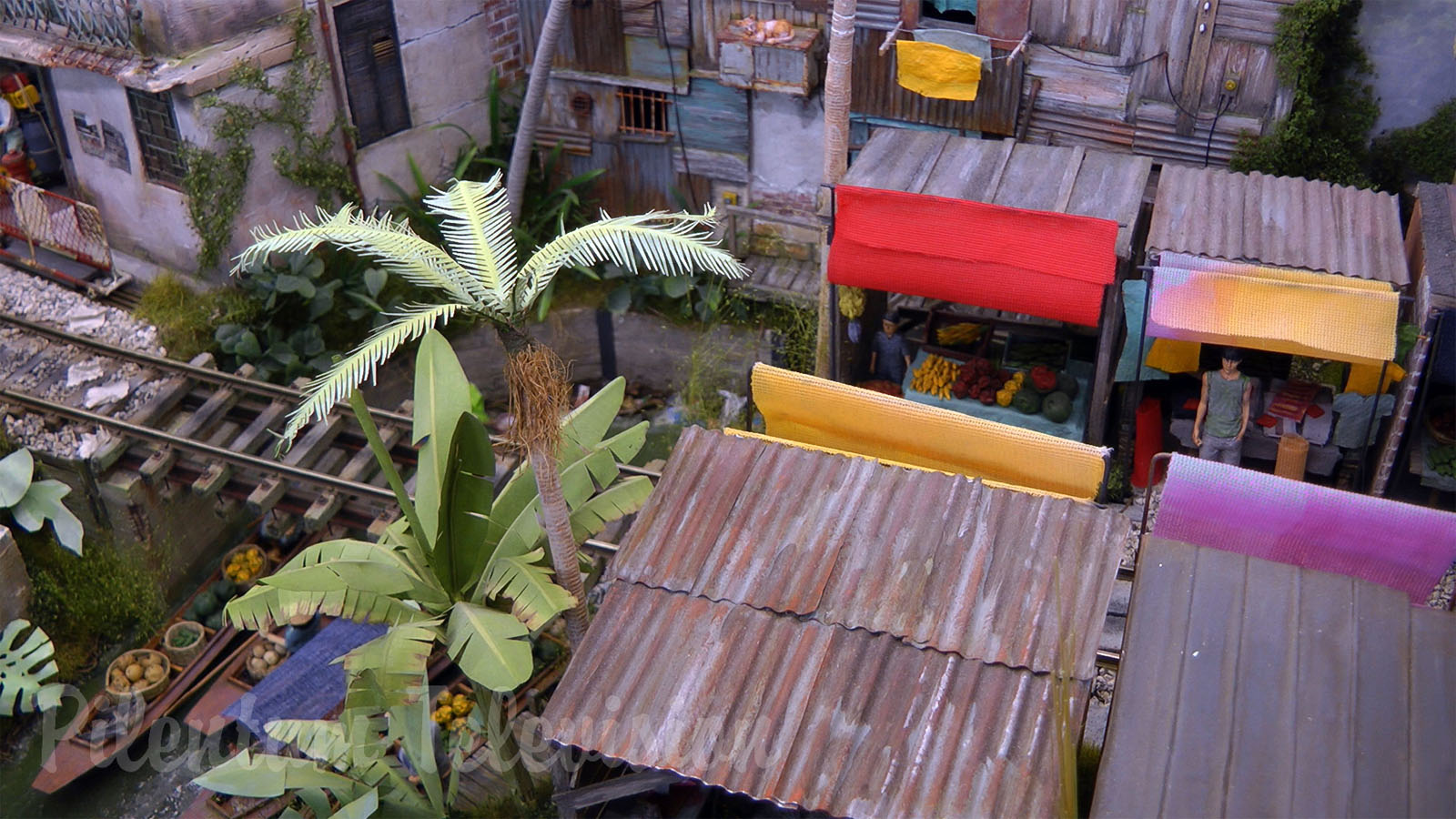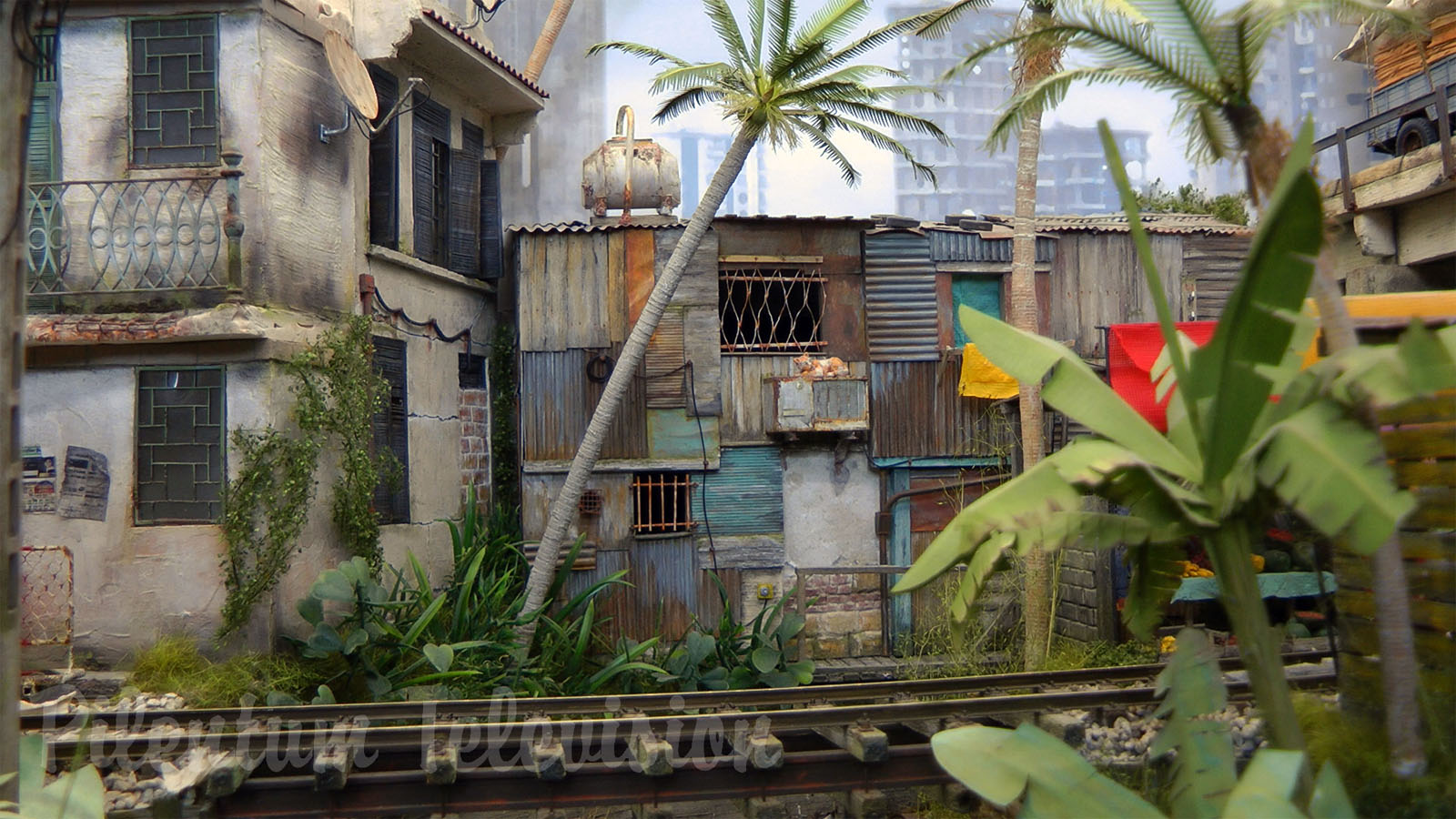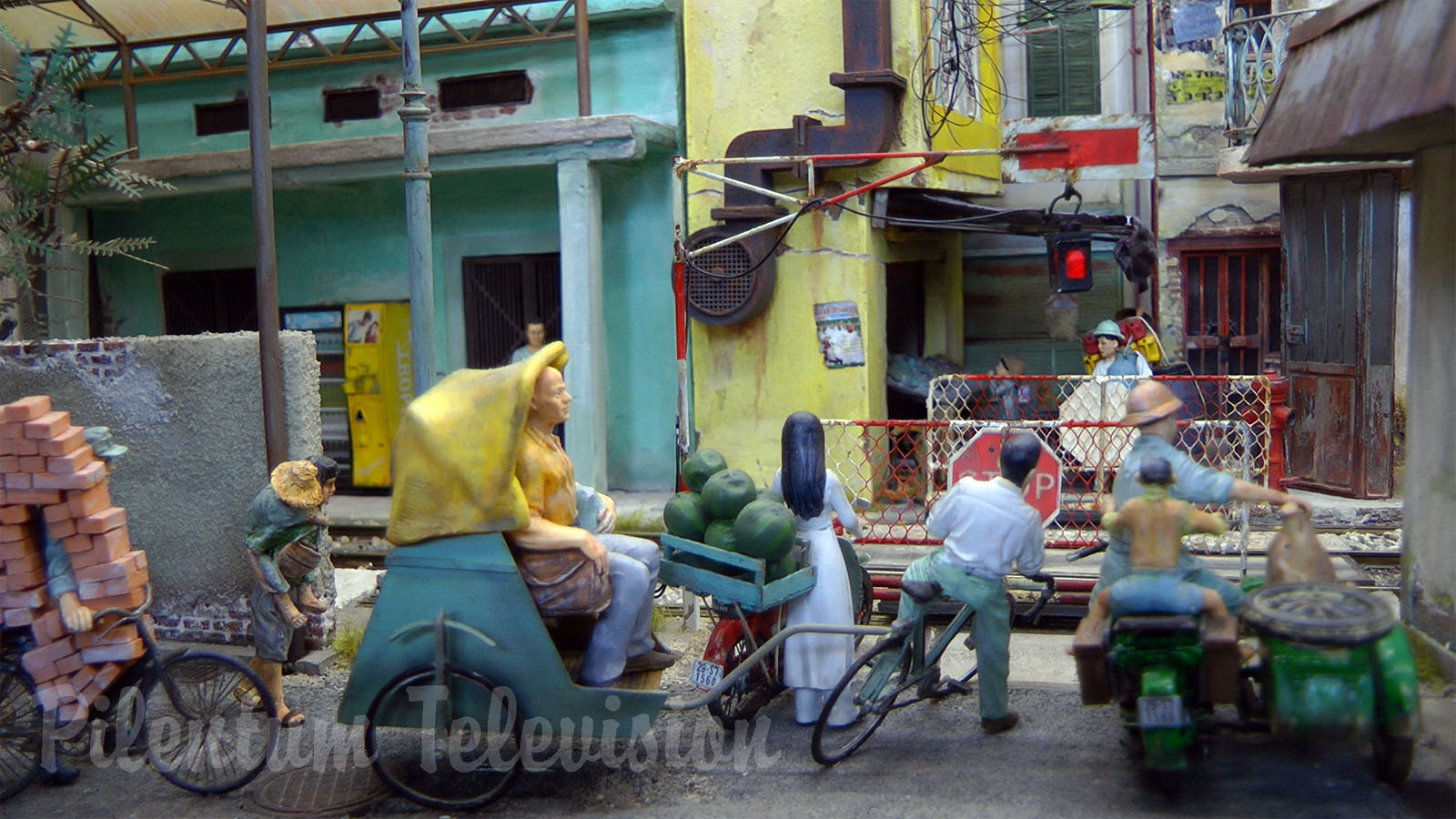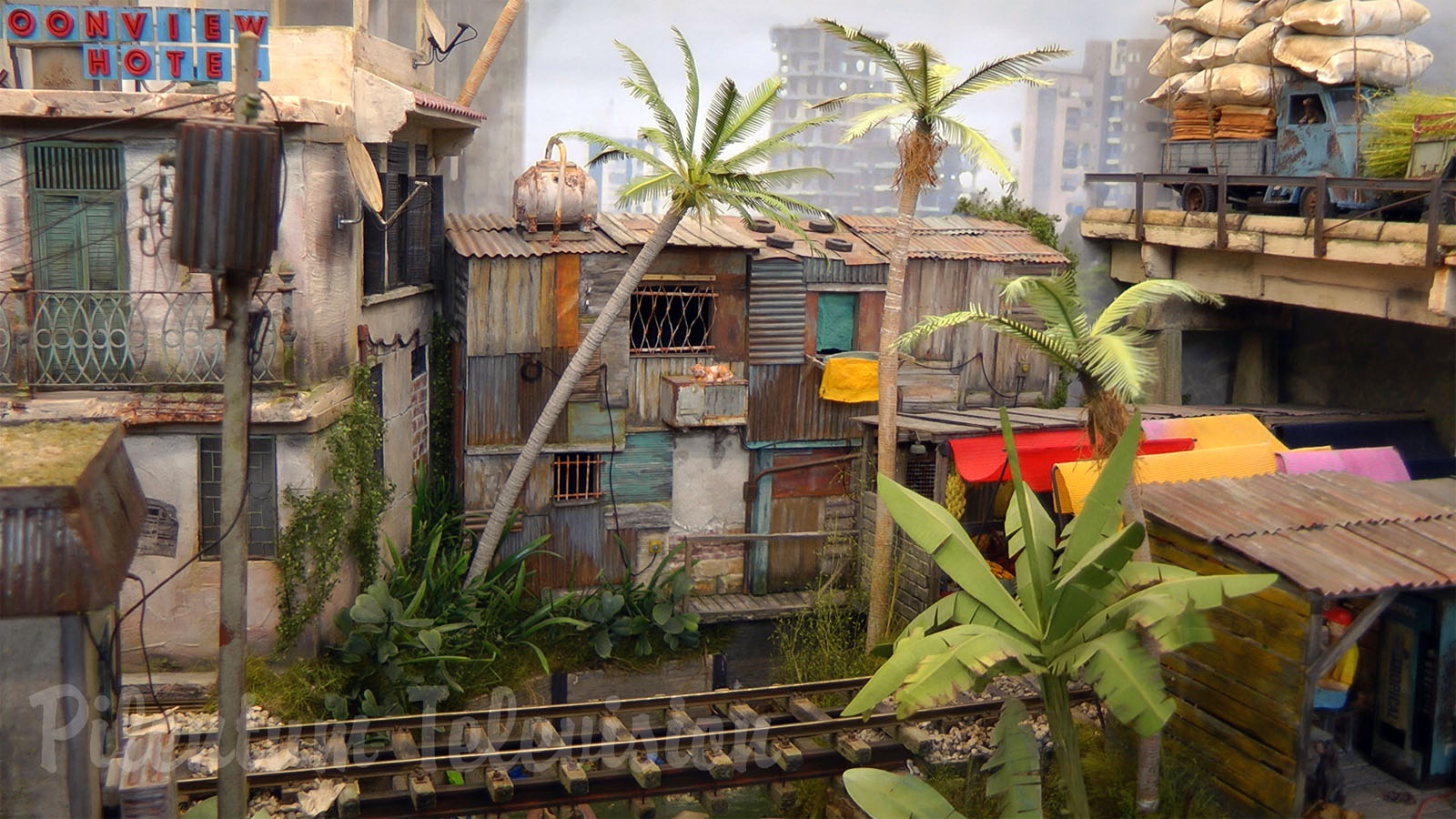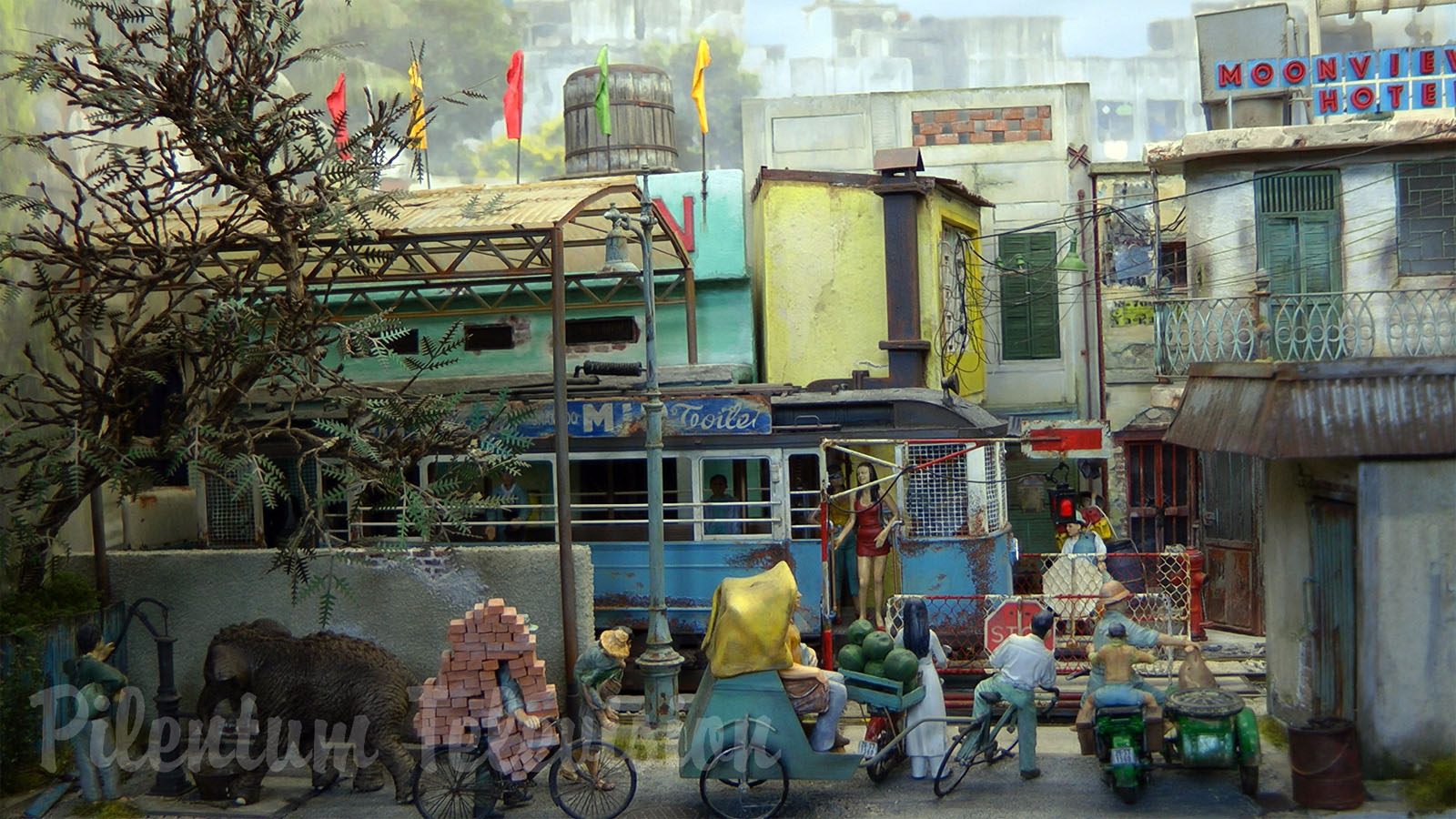 ---
---
You have spent many years building a model train layout? Wouldn't it be nice if you could present your model rail layout to the world? Pilentum Television offers you this unique opportunity: You can reach an audience of millions and present your layout on Pilentum's video channel.
---
Pilentum Television uses cookies to understand how you use this website and to improve your experience. This includes personalizing content and advertising. By continuing to use this website, you accept the use of first and third-party cookies.
PILENTUM TELEVISION
Published: May 1, 2023