---
---
Countryside HO Scale Layout of Northern Germany - Old Steam Locomotives and Trains
Pilentum Television » Videos Volume 11 » Video № 526
Description
In Germany there is a state that is characterized by beautiful landscapes and low population density. It is the state of Mecklenburg, which stretches from Berlin northward to the Baltic Sea. Mecklenburg is known for its mostly flat countryside. The terrain has many lakes, large fields and beautiful forests. Mecklenburg has productive farming, but the land is most suitable for grazing for livestock. Thus Mecklenburg offers a lot of inspiration for landscape design.
A famous model builder and book author in Germany is Dr. Franz Rittig. His model railroad layouts are always characterized by two features: On the one hand, he always focuses on the railroad history of Mecklenburg, and on the other hand, his model railway layouts are constructed in museum quality with loving details. As a historian, he has built this model train diorama, which depicts the post-war German Reich Railways, which was the operating name of state owned railways in the German Democratic Republic (East Germany).
The model rail layout in HO scale is set somewhere in the northwest of Mecklenburg and presents a small branch line that was planned there but never built in reality. Dr. Franz Rittig had been inspired by historical site and construction plans and created a model train layout of a small town station as it might have once looked if it had been built. With a lot of imagination and scratch building skills, a beautiful small train diorama was created, which takes the viewer into a picturesque countryside with thatched farms and half-timbered houses.
Video

Shopping
» The best deals for model trains and accessories on Amazon (US)
» Auctions for model railroading sort by number of most bids on eBay (US)
» The best offers for model trains and railway sets on Amazon (UK)
» Auctions for railway modelling sort by number of most bids on eBay (UK)
» Auctions for model trains and accessories on eBay (Canada)
» Auctions for model trains and accessories on eBay (Australia)
Images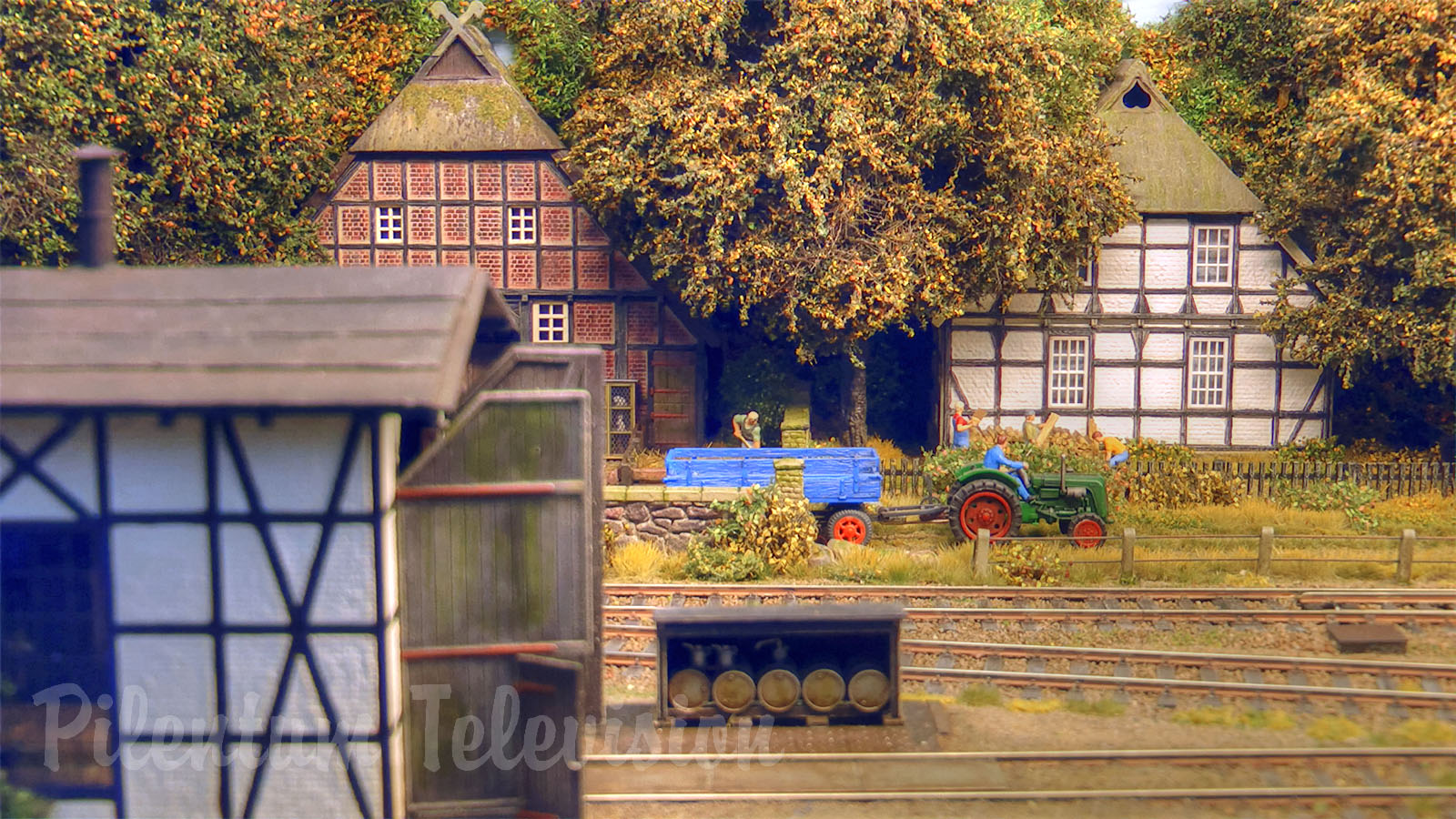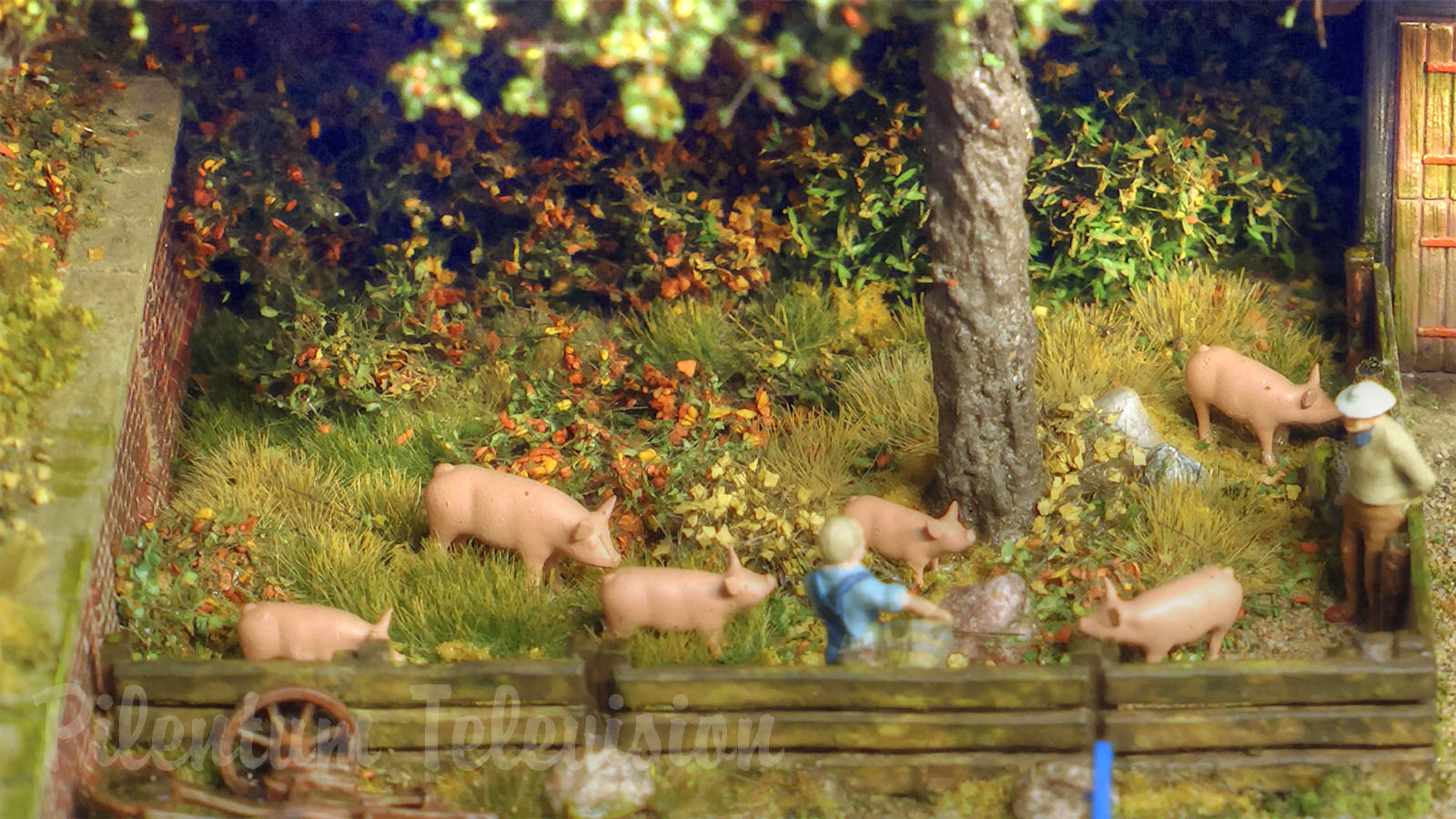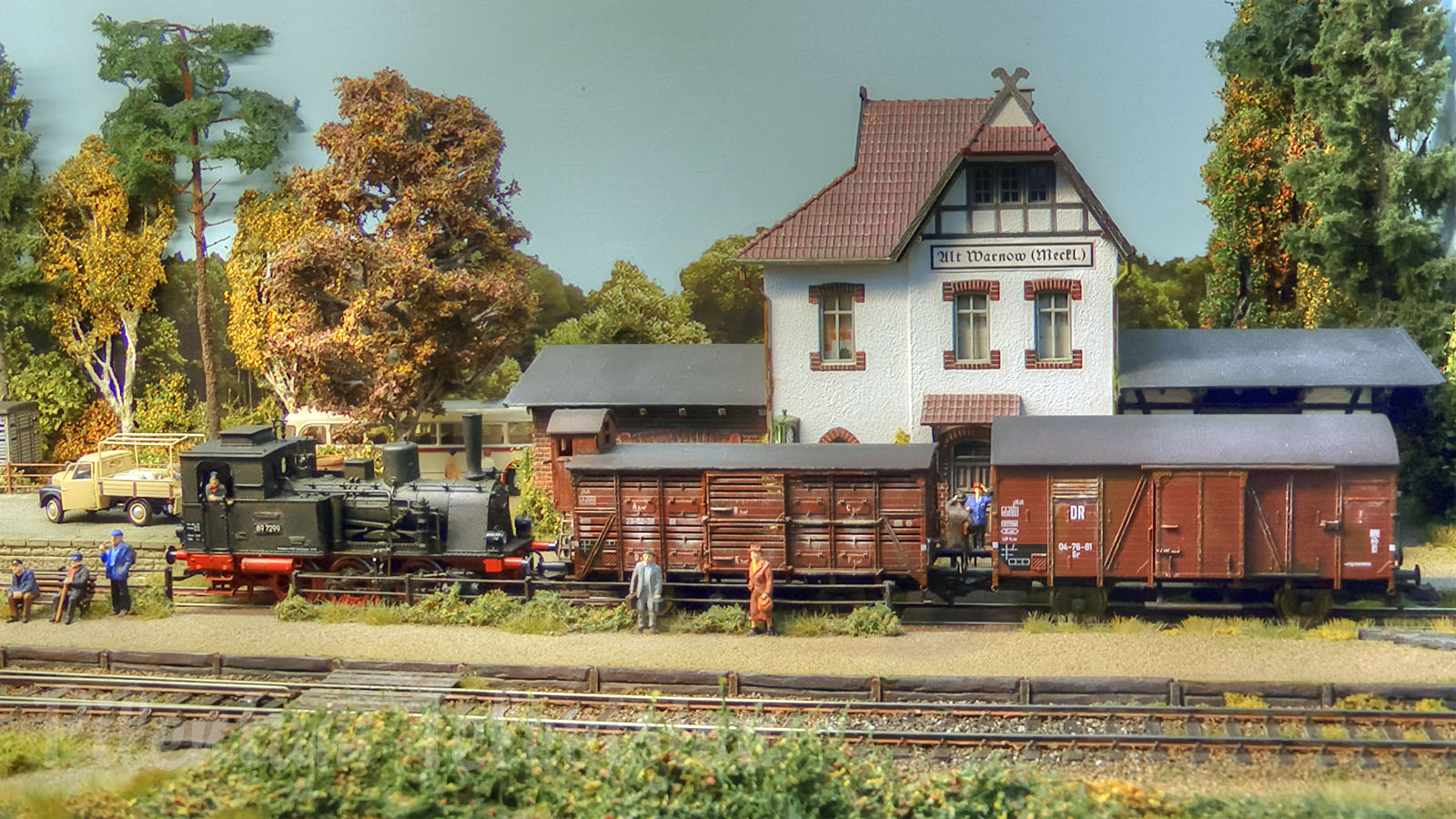 ---
---
You have spent many years building a model train layout? Wouldn't it be nice if you could present your model rail layout to the world? Pilentum Television offers you this unique opportunity: You can reach an audience of millions and present your layout on Pilentum's video channel.
---
Pilentum Television uses cookies to understand how you use this website and to improve your experience. This includes personalizing content and advertising. By continuing to use this website, you accept the use of first and third-party cookies.
PILENTUM TELEVISION
Published: May 1, 2023